Regular price
$750.00 USD
Regular price
Sale price
$750.00 USD
Unit price
per
Sale
Sold out
Share
This listing is for the Zincite specimen from Poland shown. Featuring a gorgeous example of bi-color Zincite showing bright lustrous and glassy, transparent inter grown crystals of green, red, orange and yellow colors. This crystal is very gemmy, is mostly crystallized and in great condition. A self standing display, very eye catching.
Zincite are the result of gaseous zinc oxide sublimating on the inside of old industrial smelter flues in Poland. Good examples of this size and quality are rare and sought after. This crystal shown is from an old collection and is one of the original pieces. A magical and unique addition to any collection.
Locality: Poland Dimensions: 2.5" x 1.5" x 1.25" Weight: 168.5g
Metaphysical Properties of Zincite:
Zincite teaches the spiritual processes of creation and manifestation. Helps to align you with the creative flow and energy of the universe. Overcome feelings of disempowerment, weakness and lack of confidence within yourself. Related to the Sacral Chakra, Zincite brings forth passion and inspiration to allow you to manifest your physical desires on this journey. 
View full details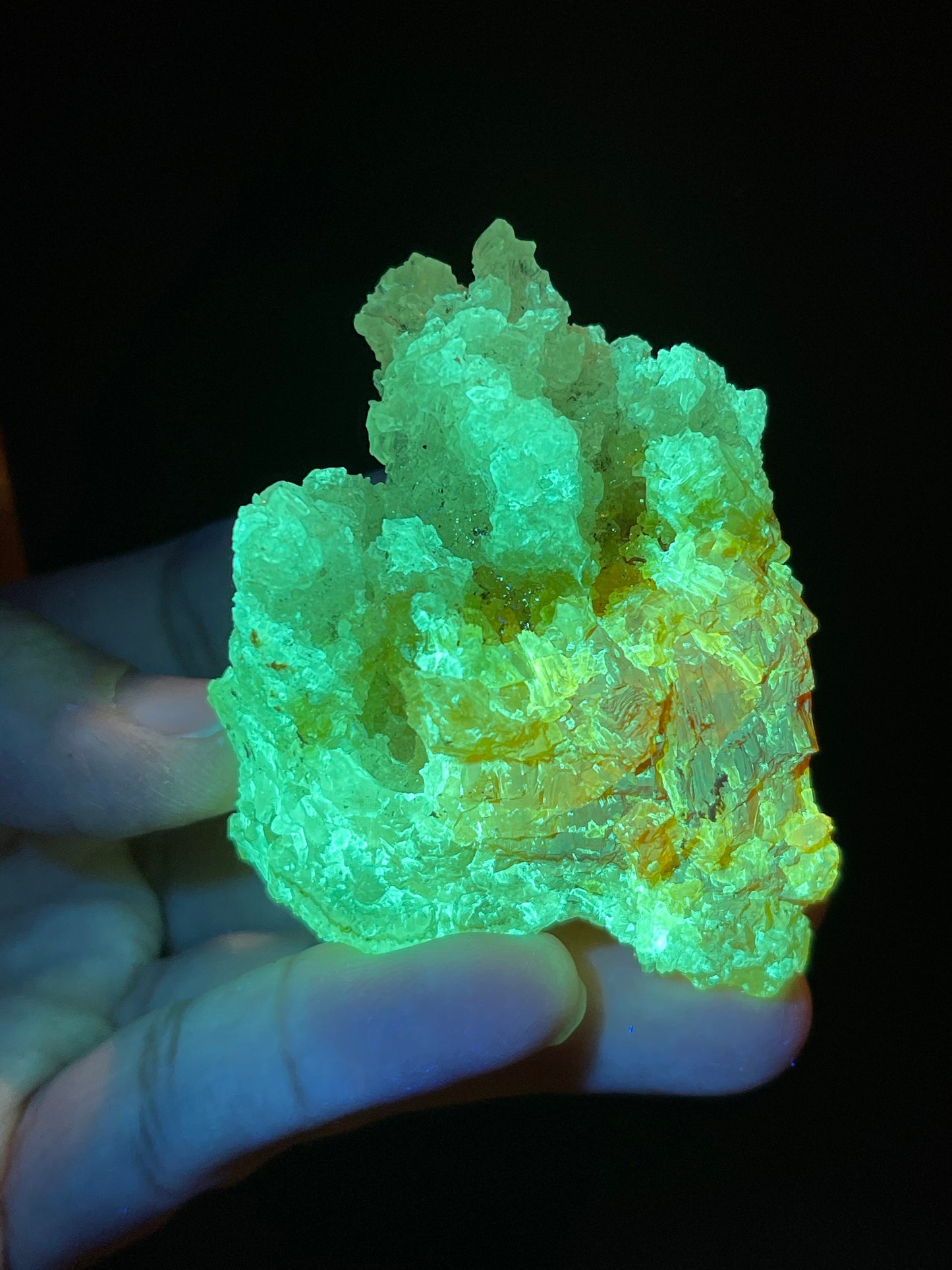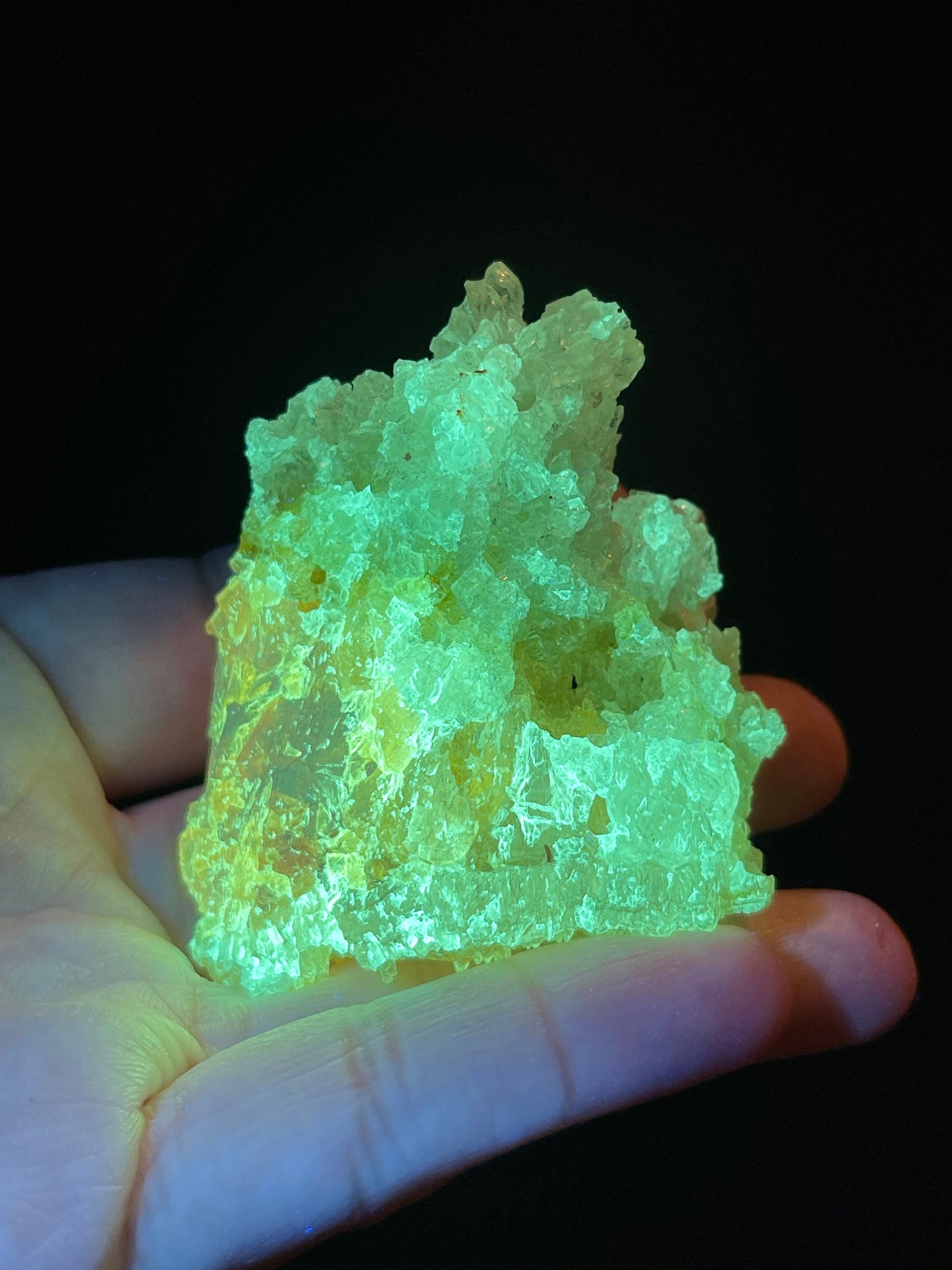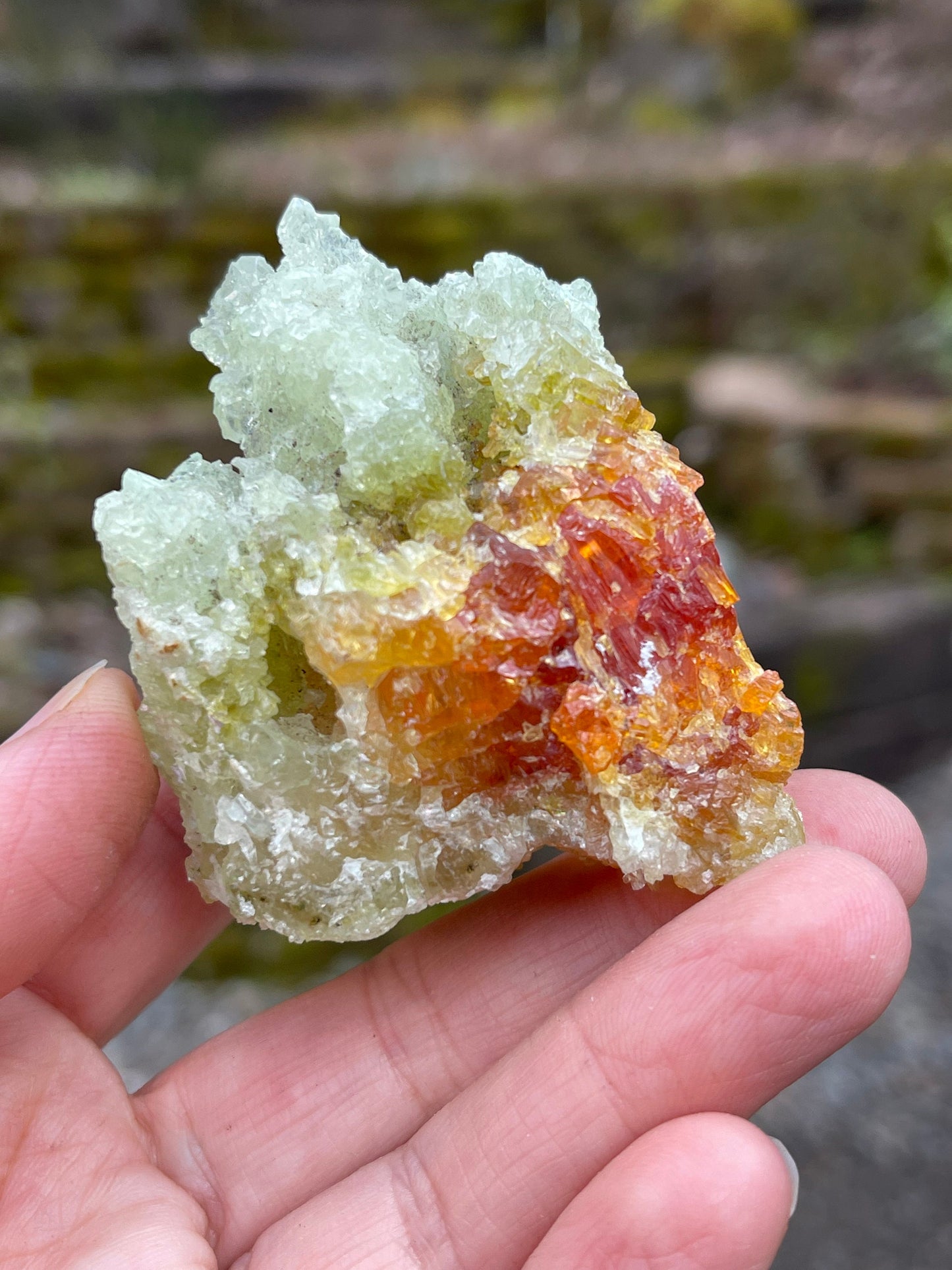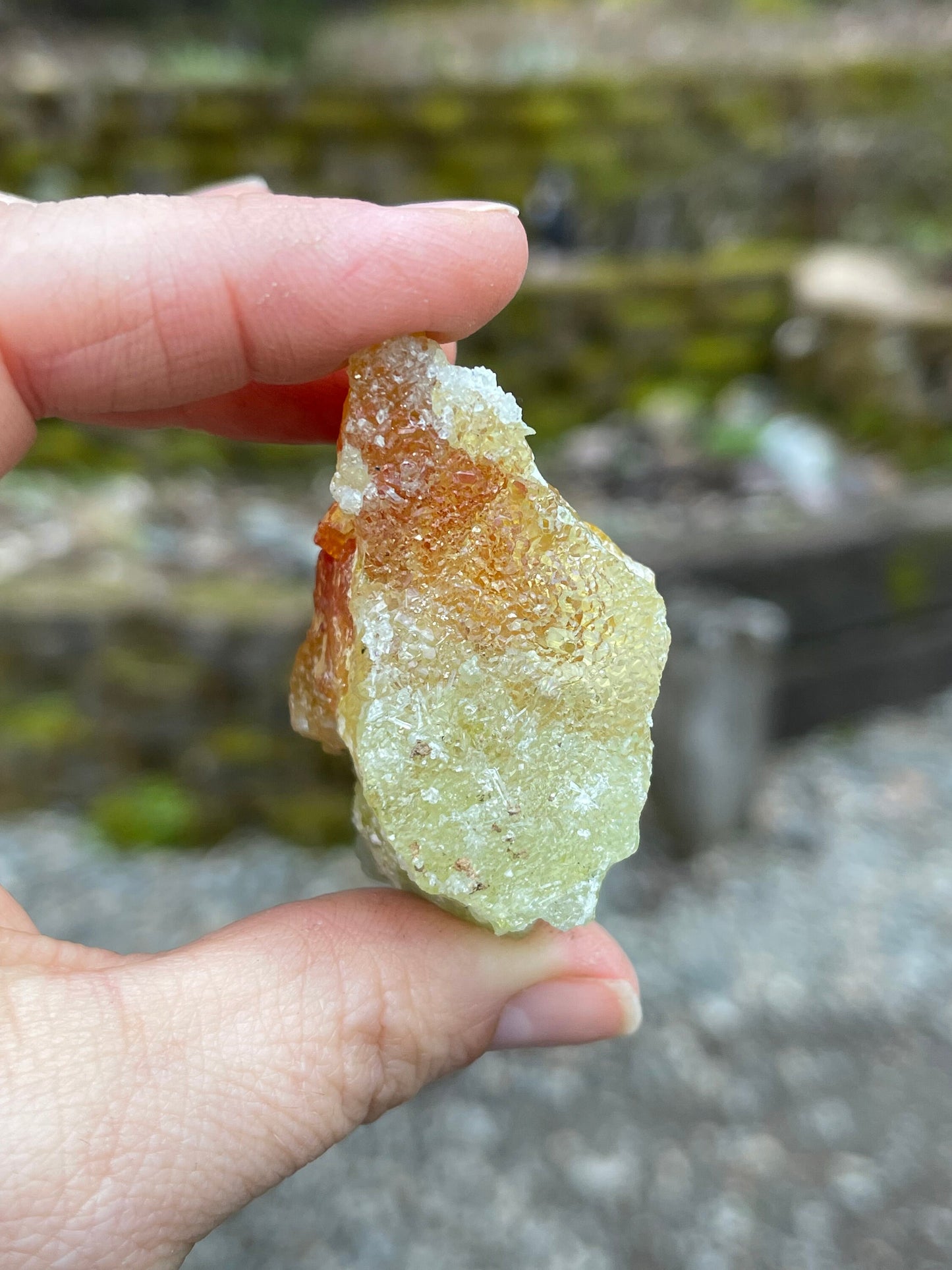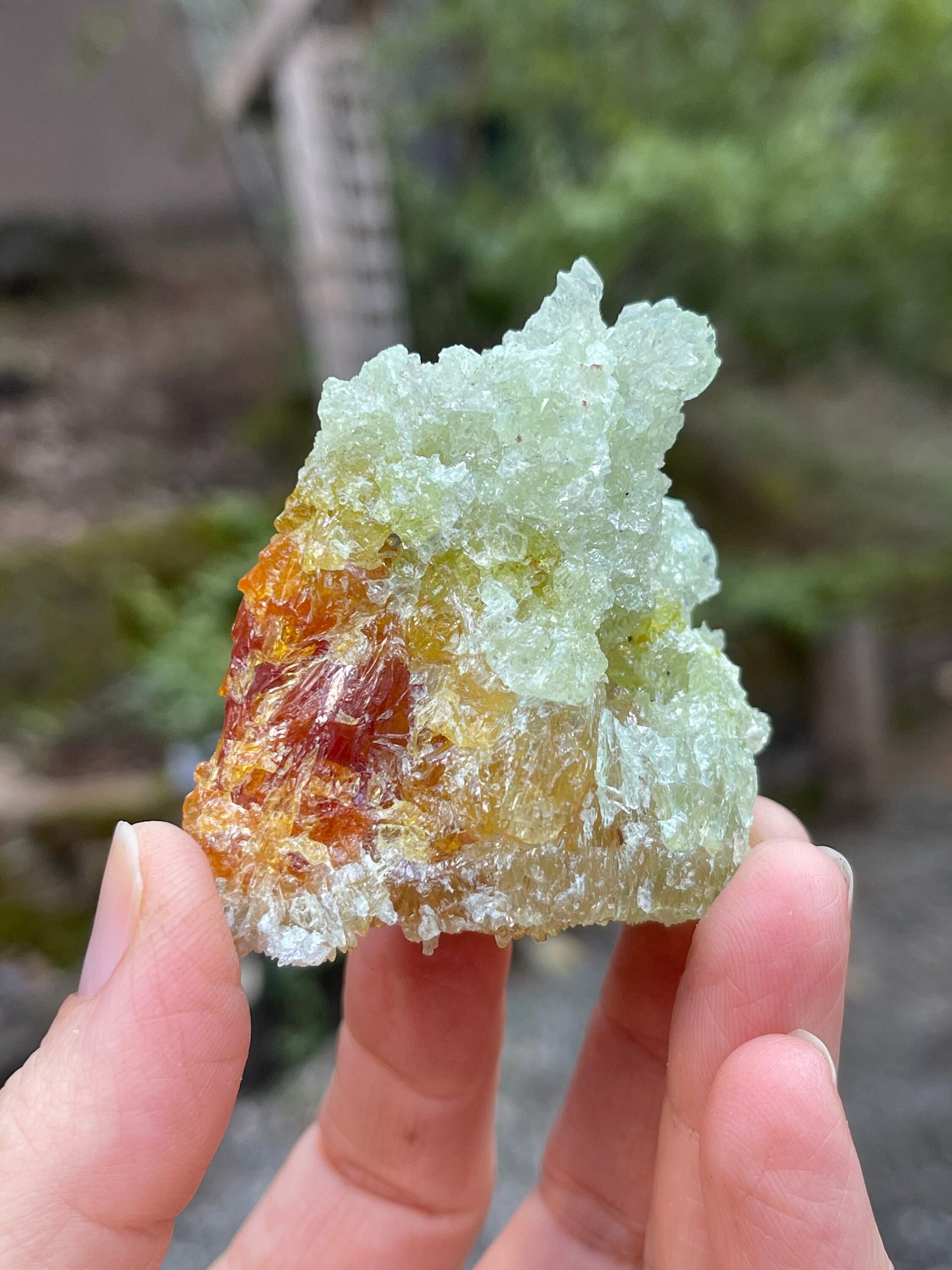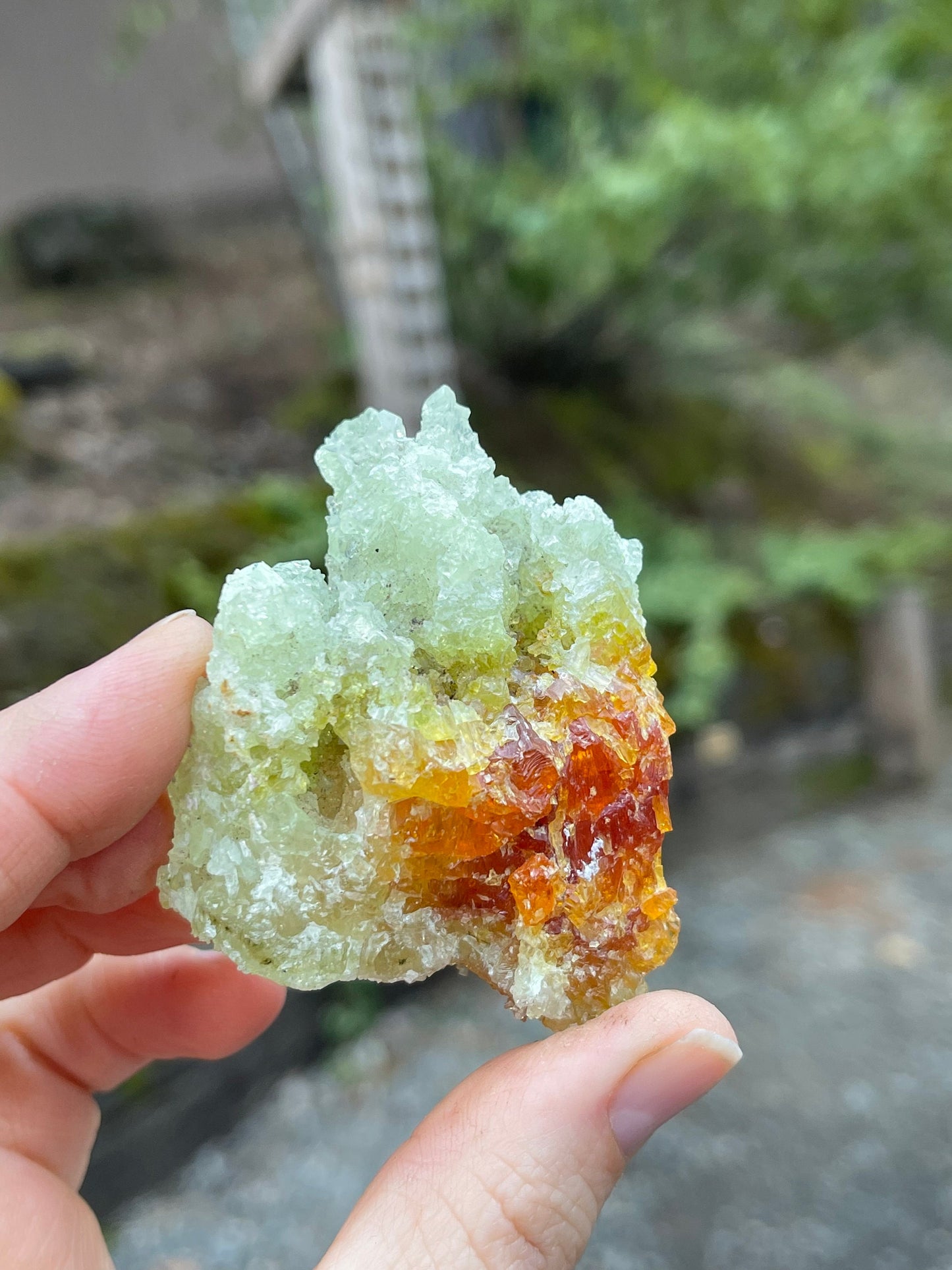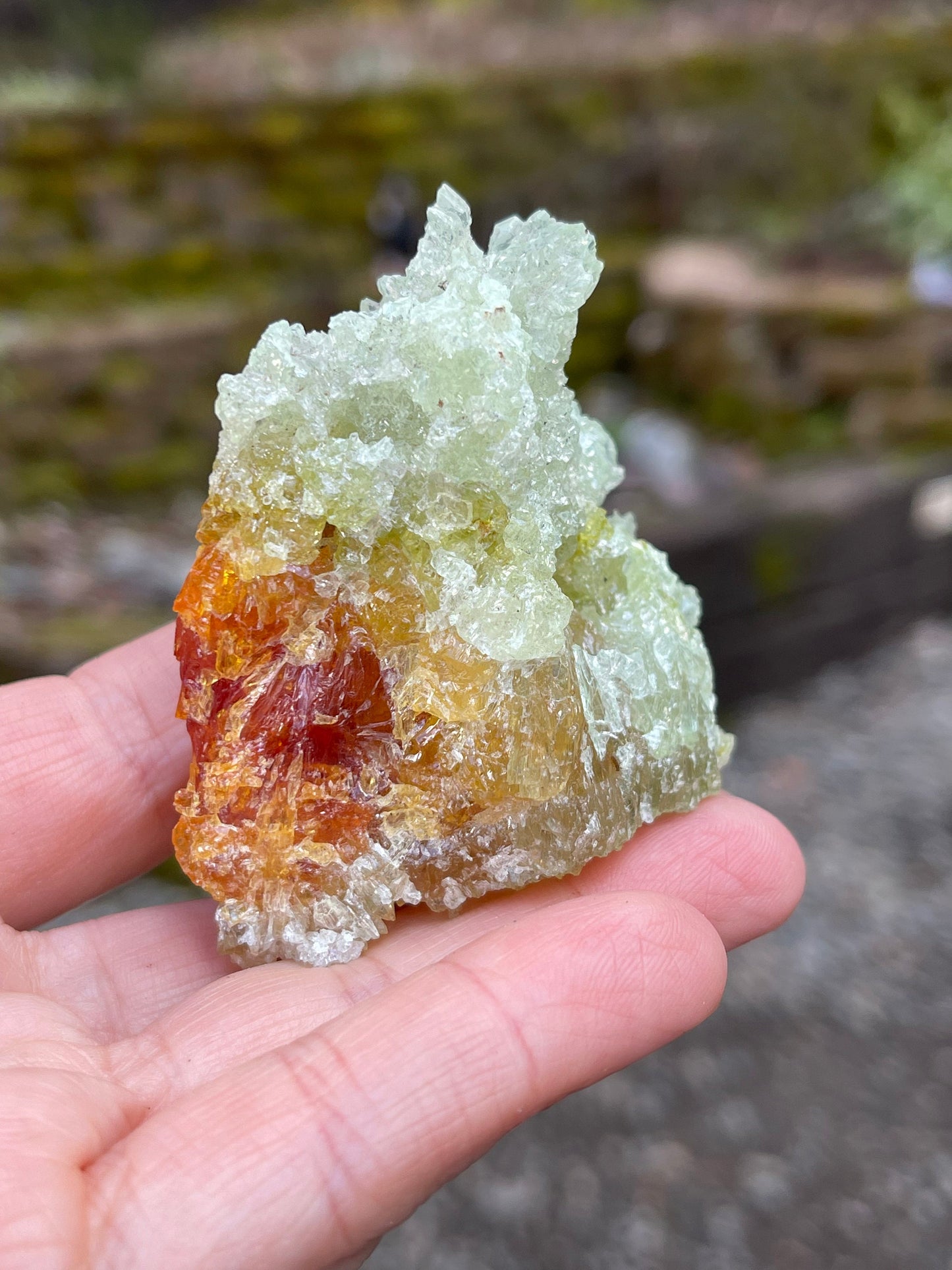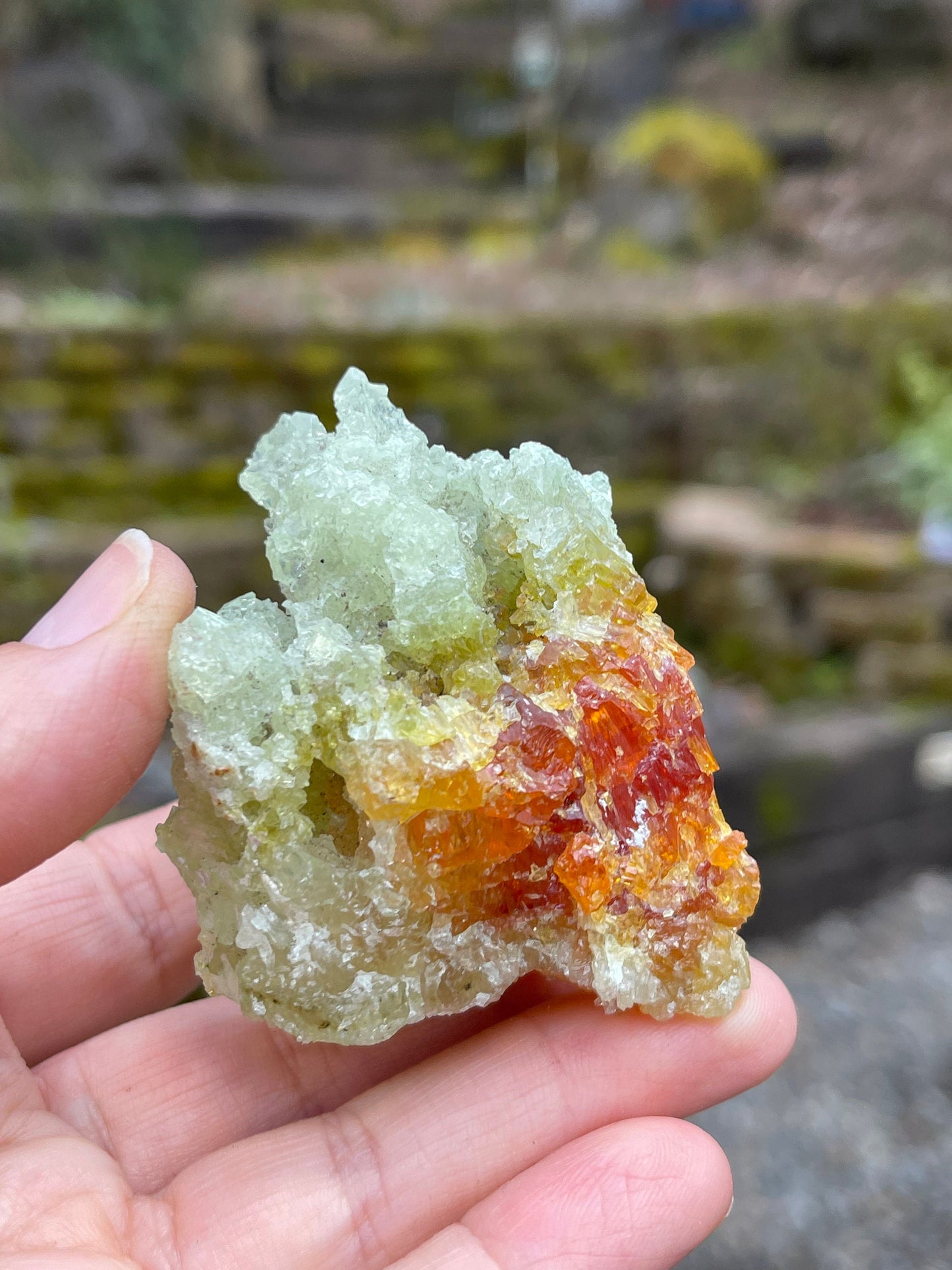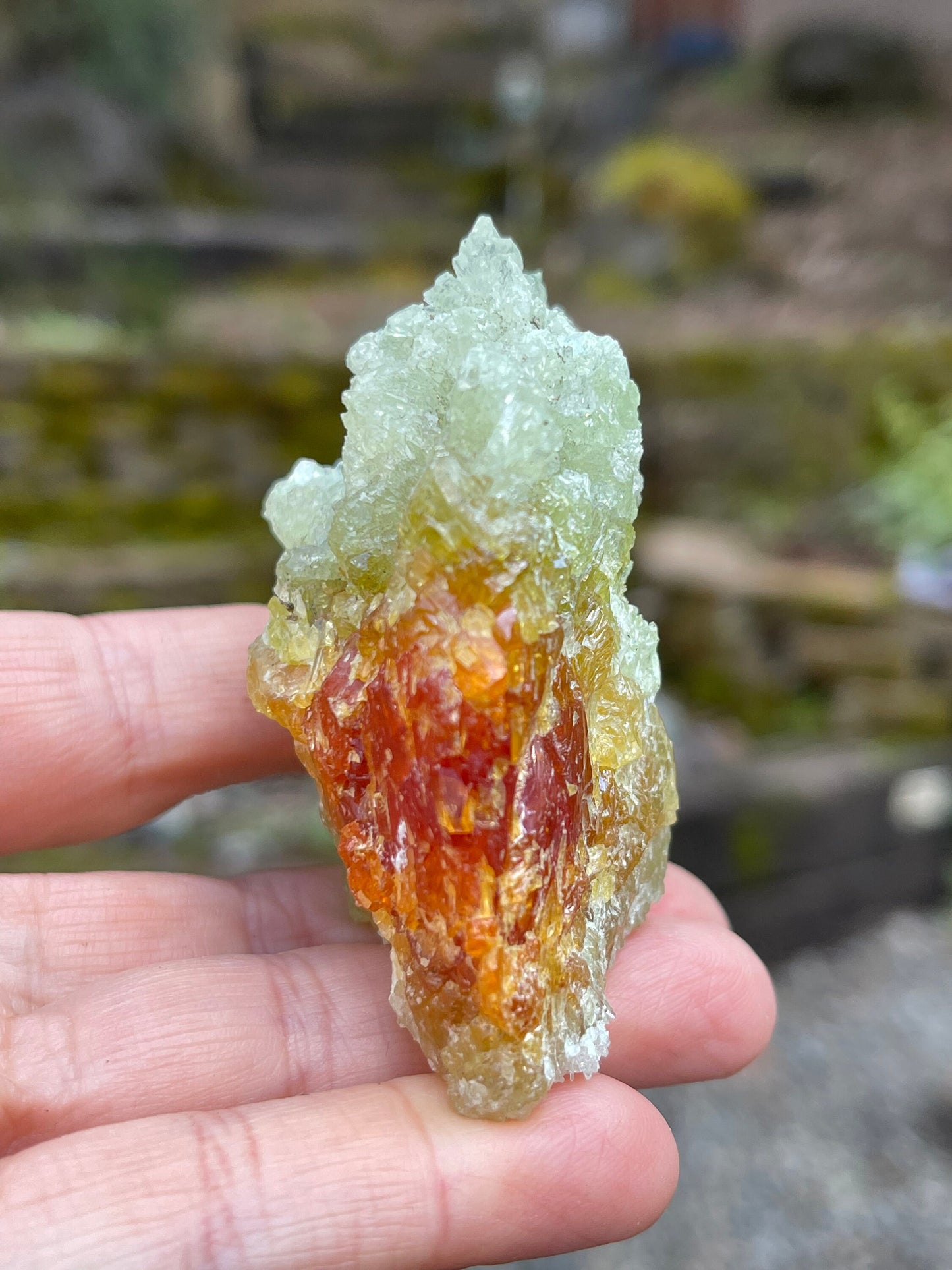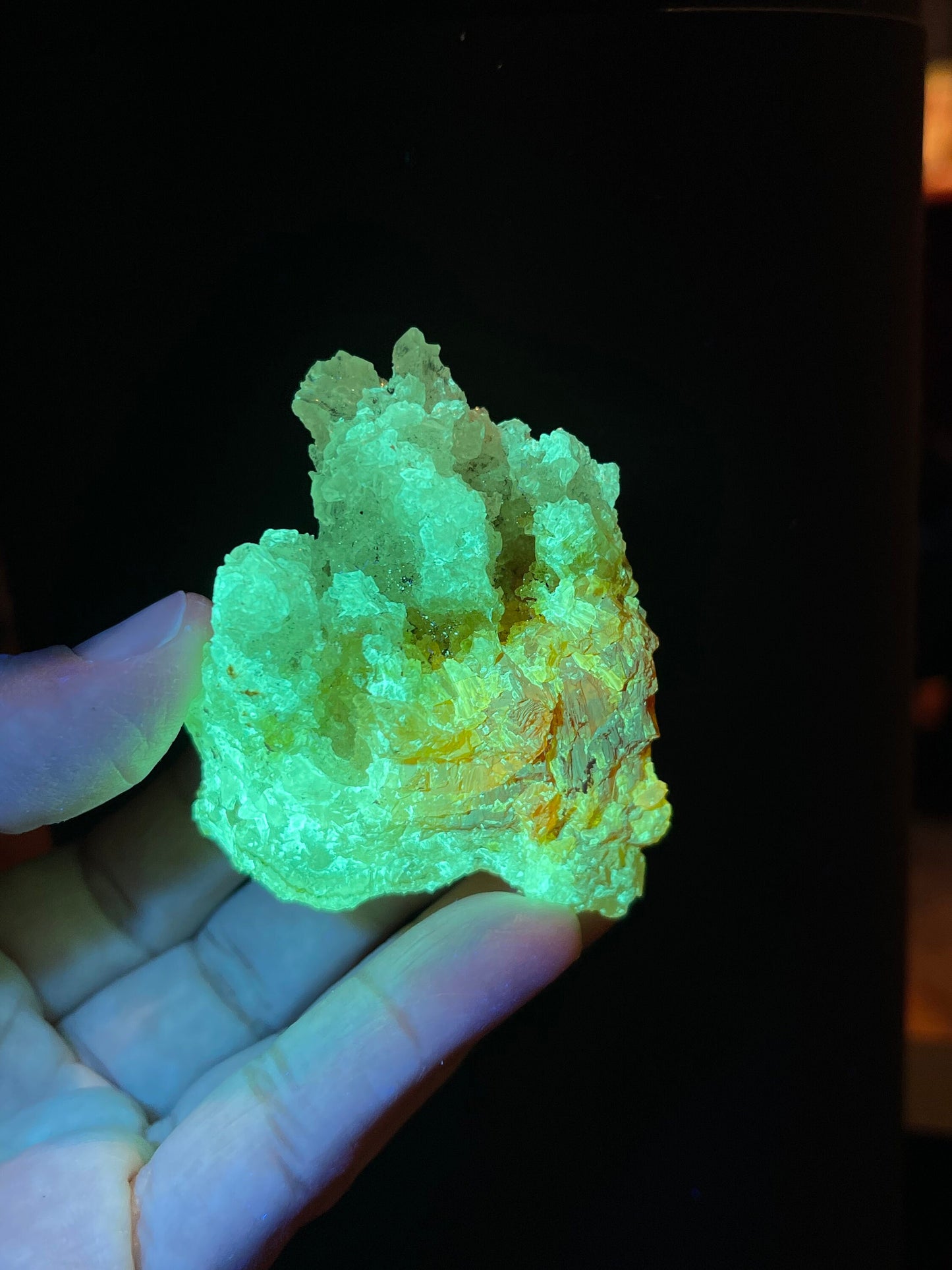 consciously sourced

our crystals and minerals are selected for their energy at the source.

eco-friendly packaging

our packaging and materials are non-toxic and recyclable or reusable. We are constantly working on reducing waste and environment impact; we are on track for 100% green packaging in 2023!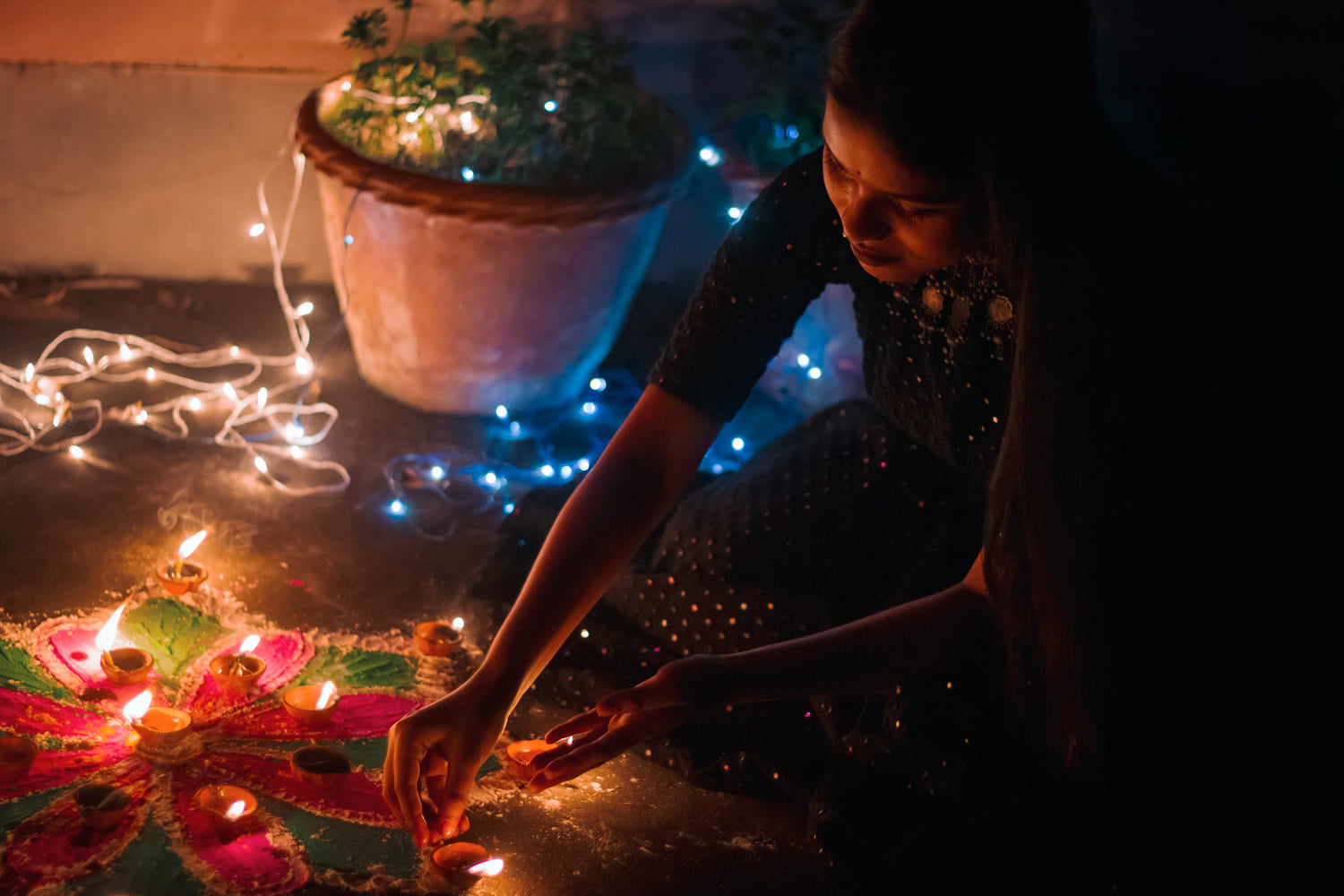 Enchant your Space
we make selecting crystals easy - you will only find happy crystals here, energetically clean and ready to vibe with you, in your space.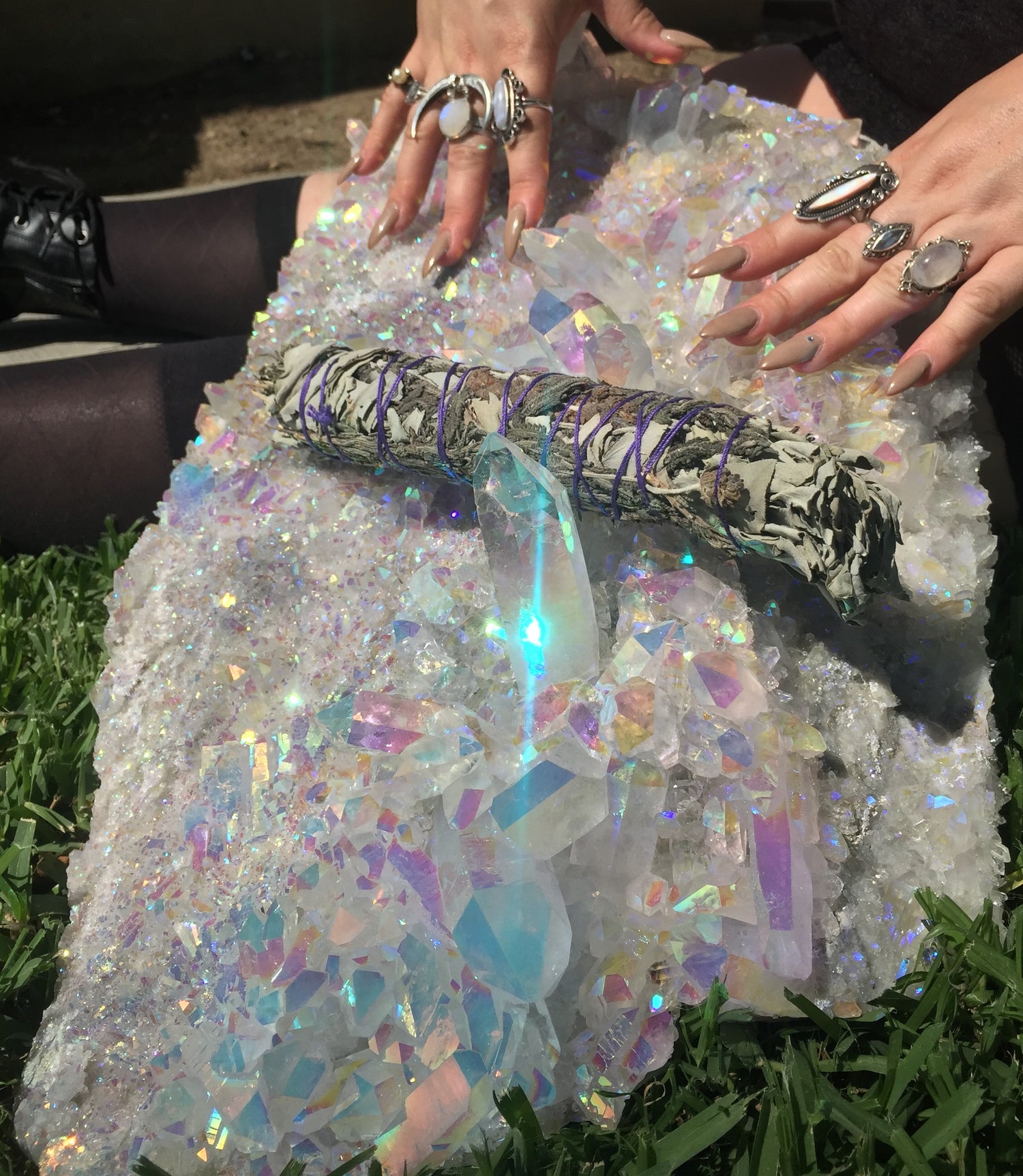 surround yourself with magic
creating a clean energy space starts with your surroundings.
Feel your space, see it. Let your space speak to you. Vibrations will become higher and white light energy will fill your space. Low vibrations will transmute into higher, lighter vibrations. Breath in white light energy, breath out anxiety, stress...transmute and vibrate higher.
Being in tune with your surroundings is a primal aspect of our ancient existence and is part of who we are. Using our senses as to observe, to feel and to sense what we need or don't need - That is when we begin to tap into and empower our intention for use in our daily lives.
We are proud to offer only happy crystals - clear and clean of any energies and ready to tune with you!