Regular price
Sale price
$33.00 USD
Unit price
per
Sale
Sold out
Share
This listing is for the smoky quartz scepter crystal shown. Featuring a natural scepter quartz with great clarity and form. The inside scepter core can easily be seen from the outside of the crystal. There are multi terminated points on the base that complete this classic scepter crystal.  A magical addition to any collection!
These Smoky Elestial Quartz were mined in Minas Gerais Brazil, an area surrounded by volcanic activity. The tempering of the quartz from volcanic eruptions is what makes these elestials so unique.
Dimensions: 2.25" x 1.25" x 1.5"
Locality: Brazil
Metaphysical Properties of Elestial Quartz:

Powerful crystal when working with the higher chakras
Working with this energized elestial quartz promotes positive change and soul evolution
Dissolve deep karmic issues, and find balance in the spiritual and physical realm
Elestial Quartz, also referred to as Crocodile Quartz, Jacare quartz and Skeletal Quartz are known for their etched structure and deep triangular terminations.

View full details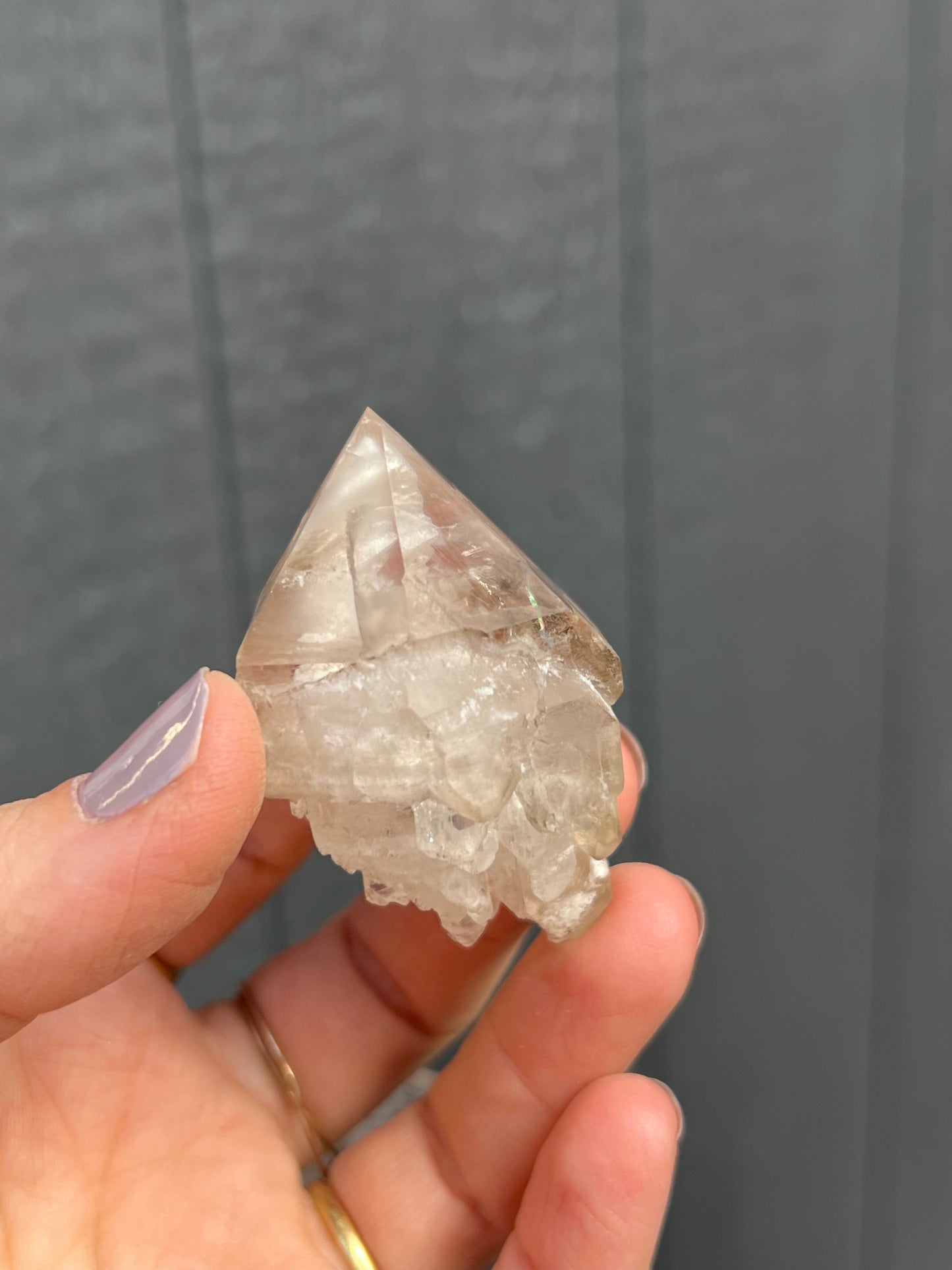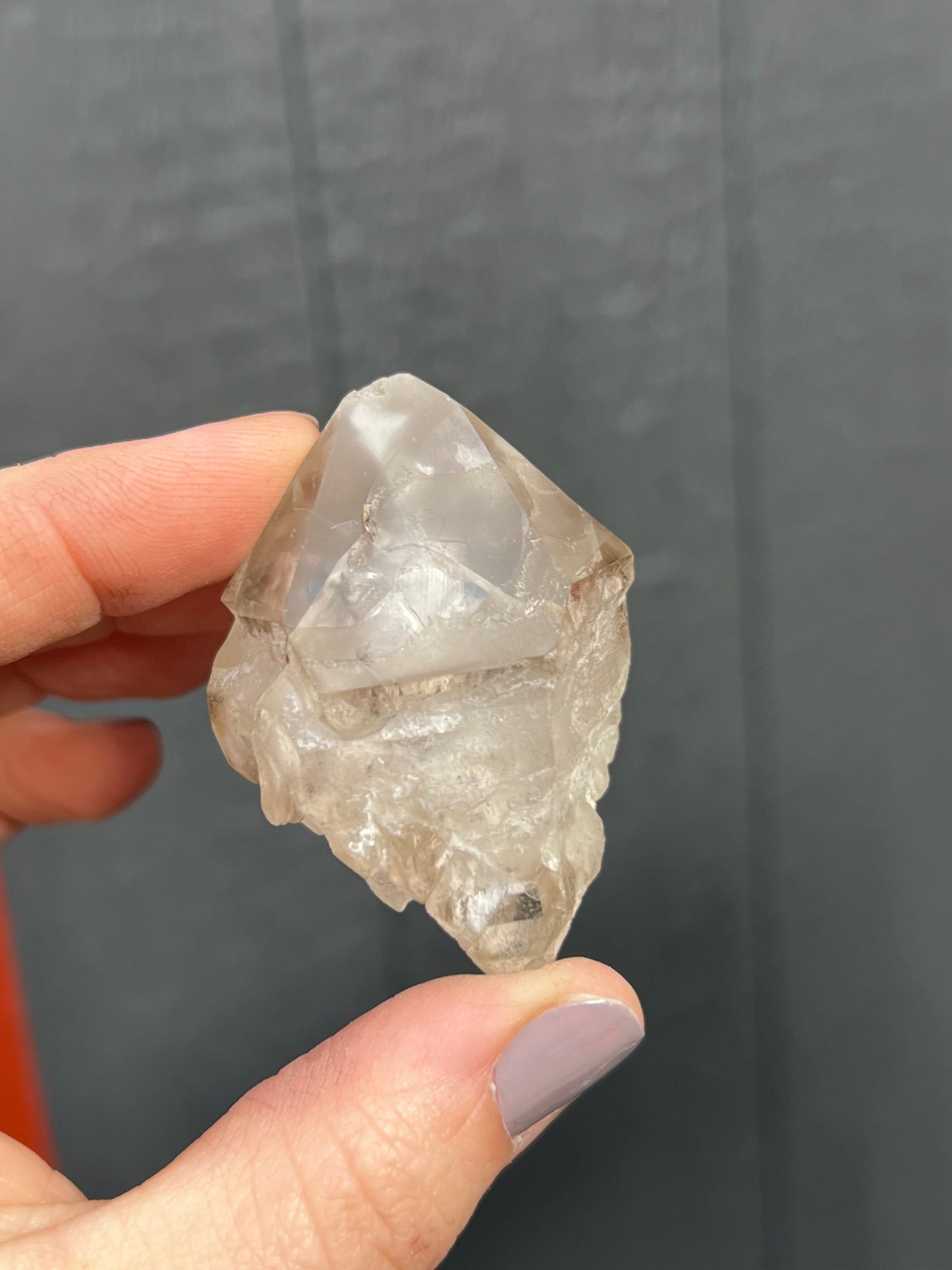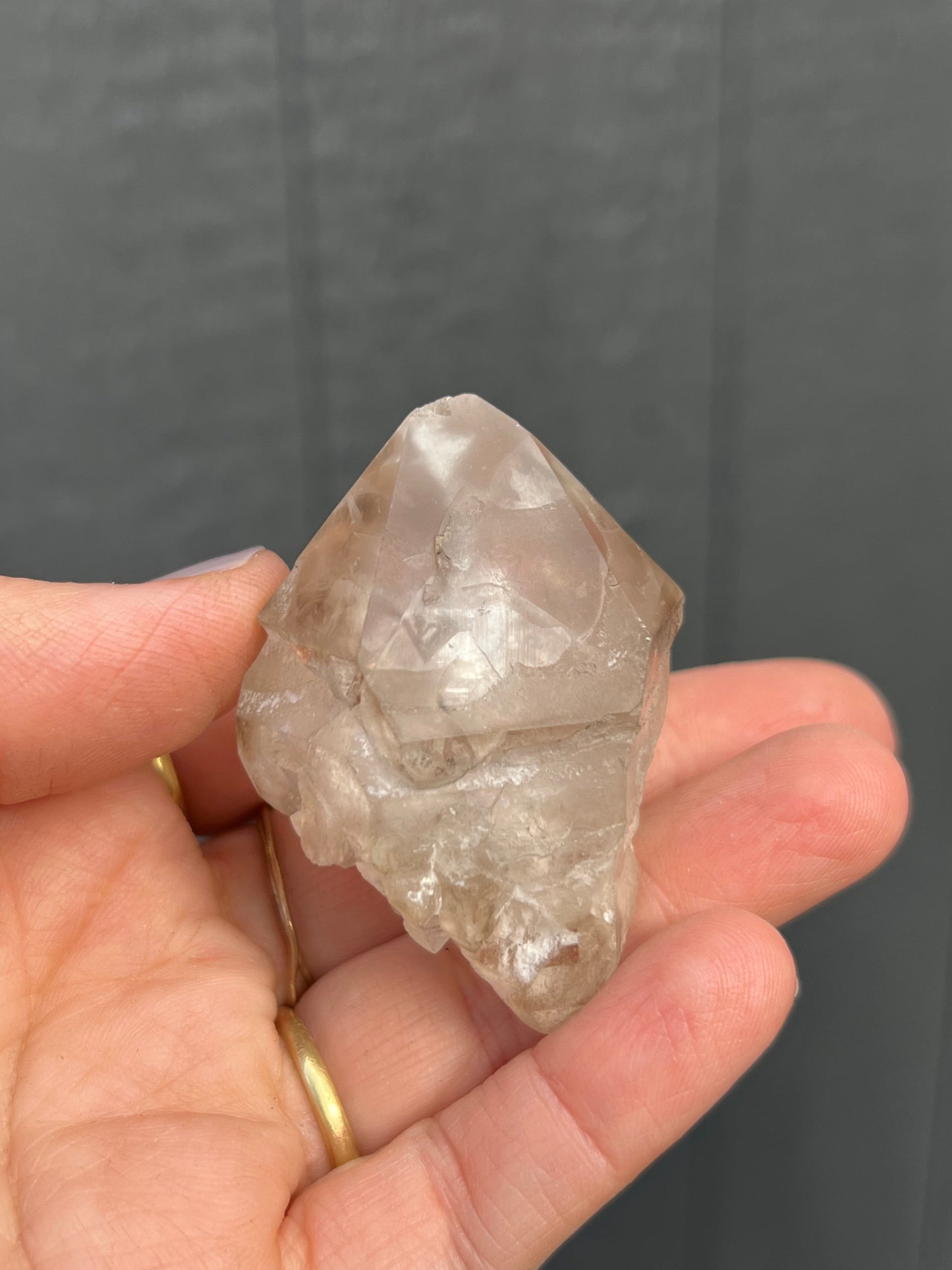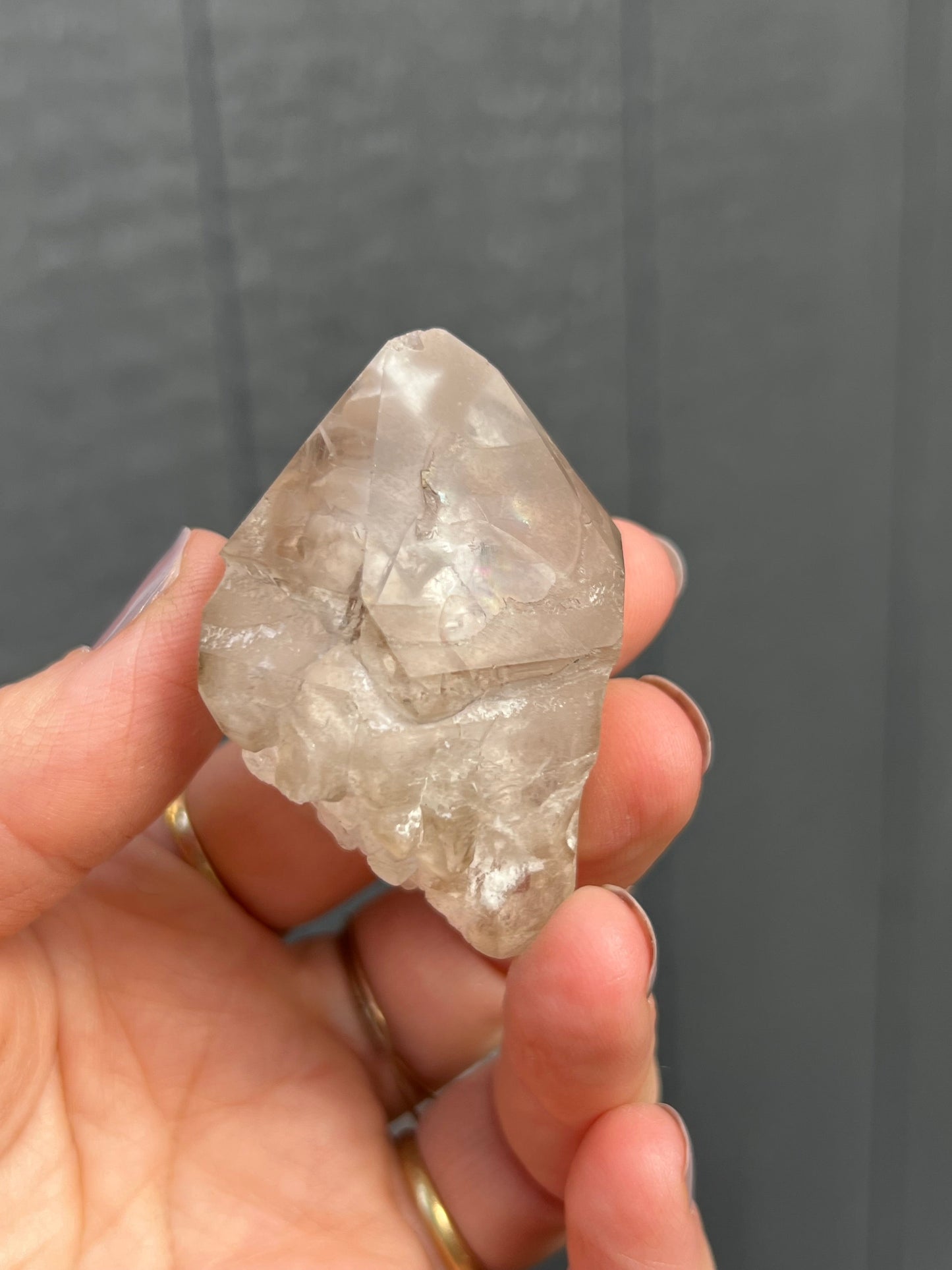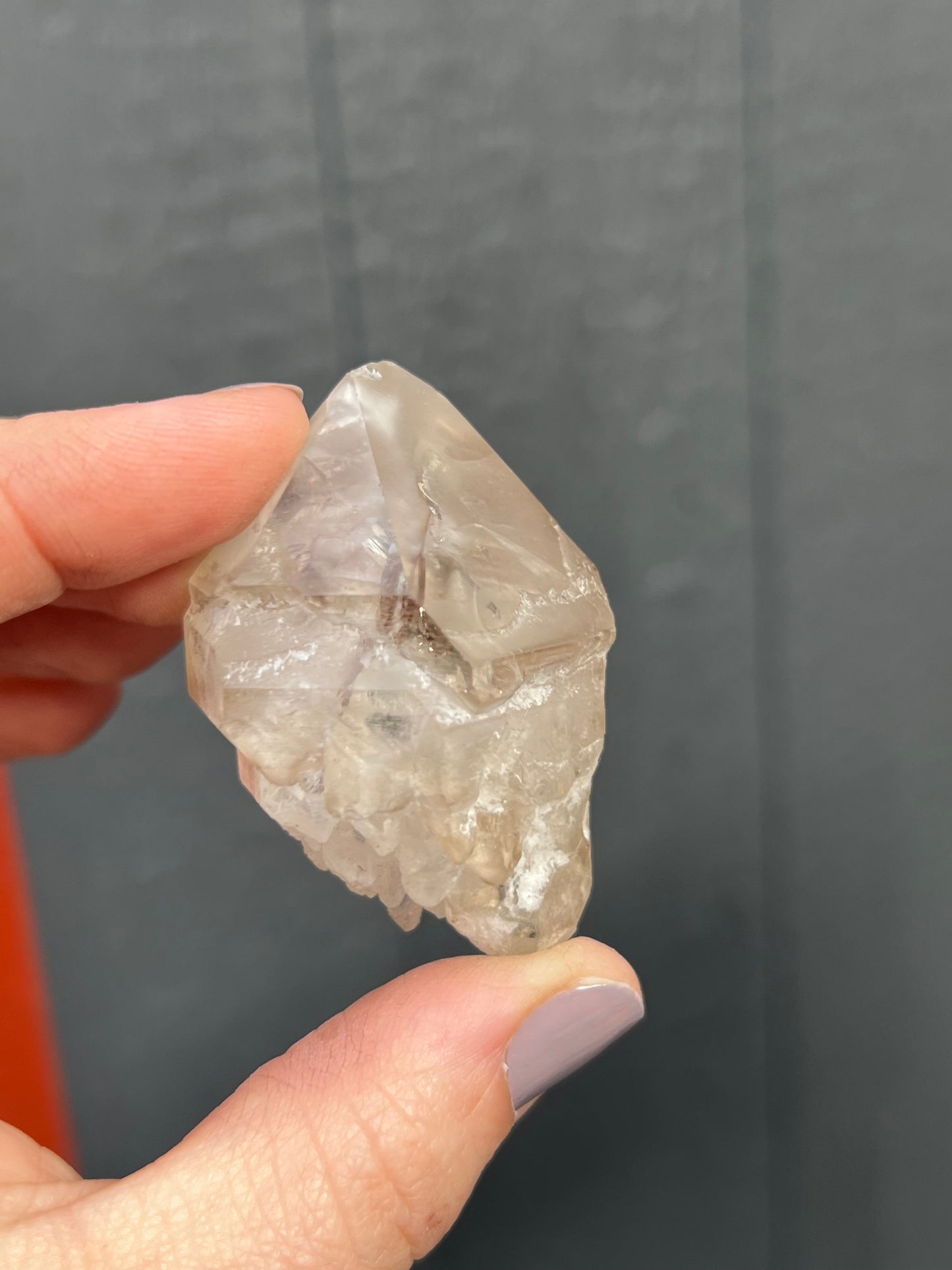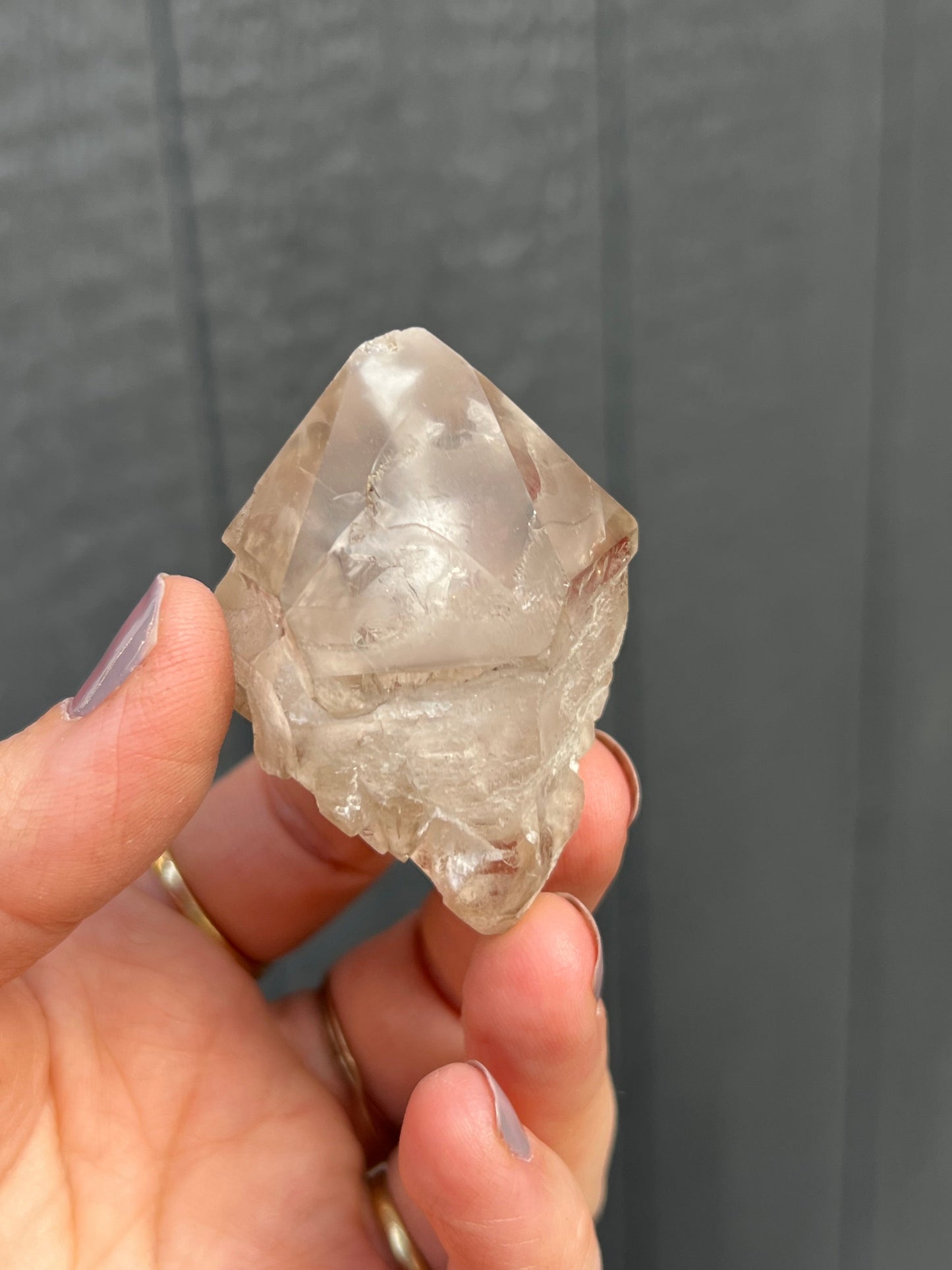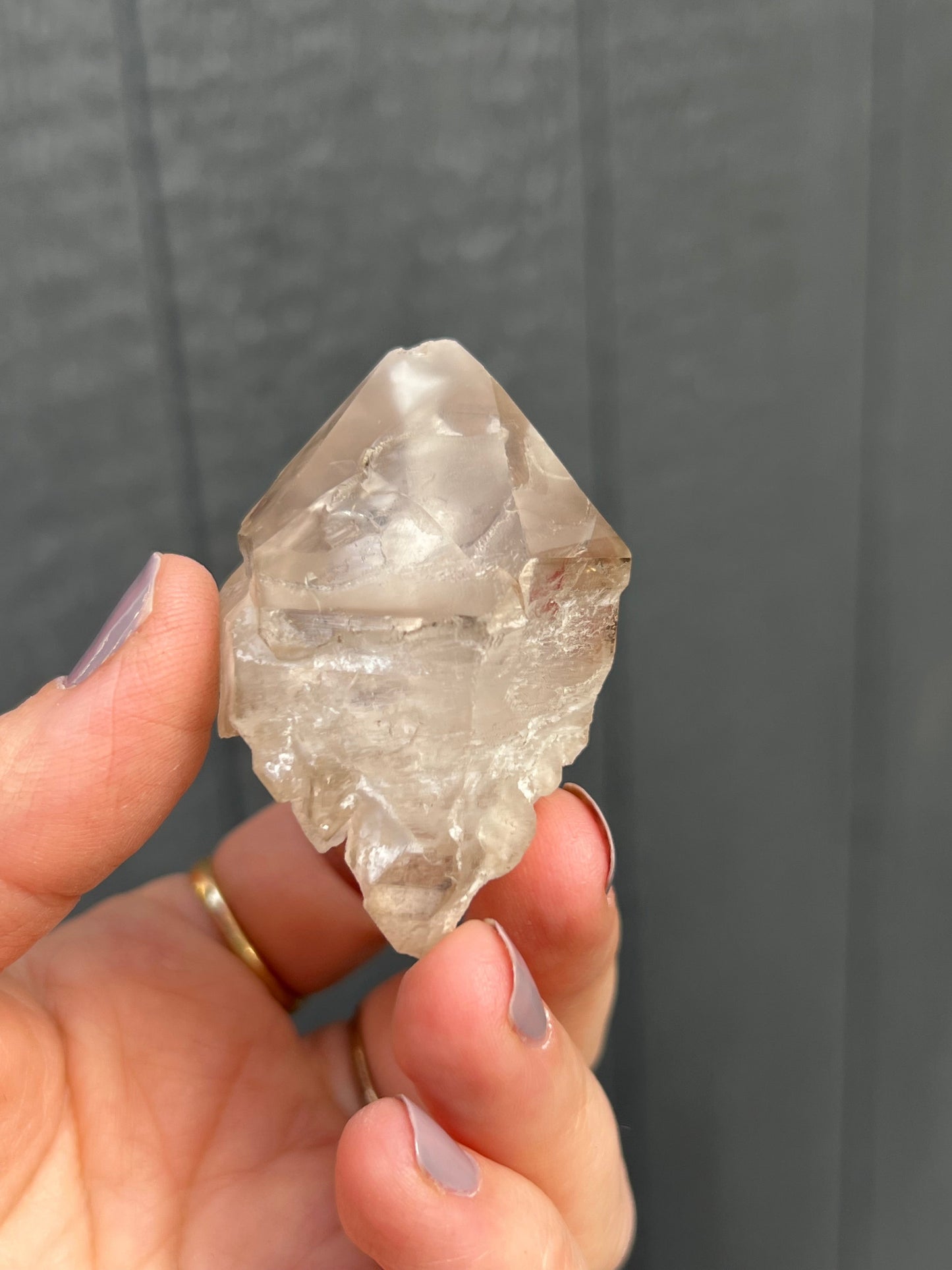 consciously sourced

our crystals and minerals are selected for their energy at the source.

eco-friendly packaging

our packaging and materials are non-toxic and recyclable or reusable. We are constantly working on reducing waste and environment impact; we are on track for 100% green packaging in 2023!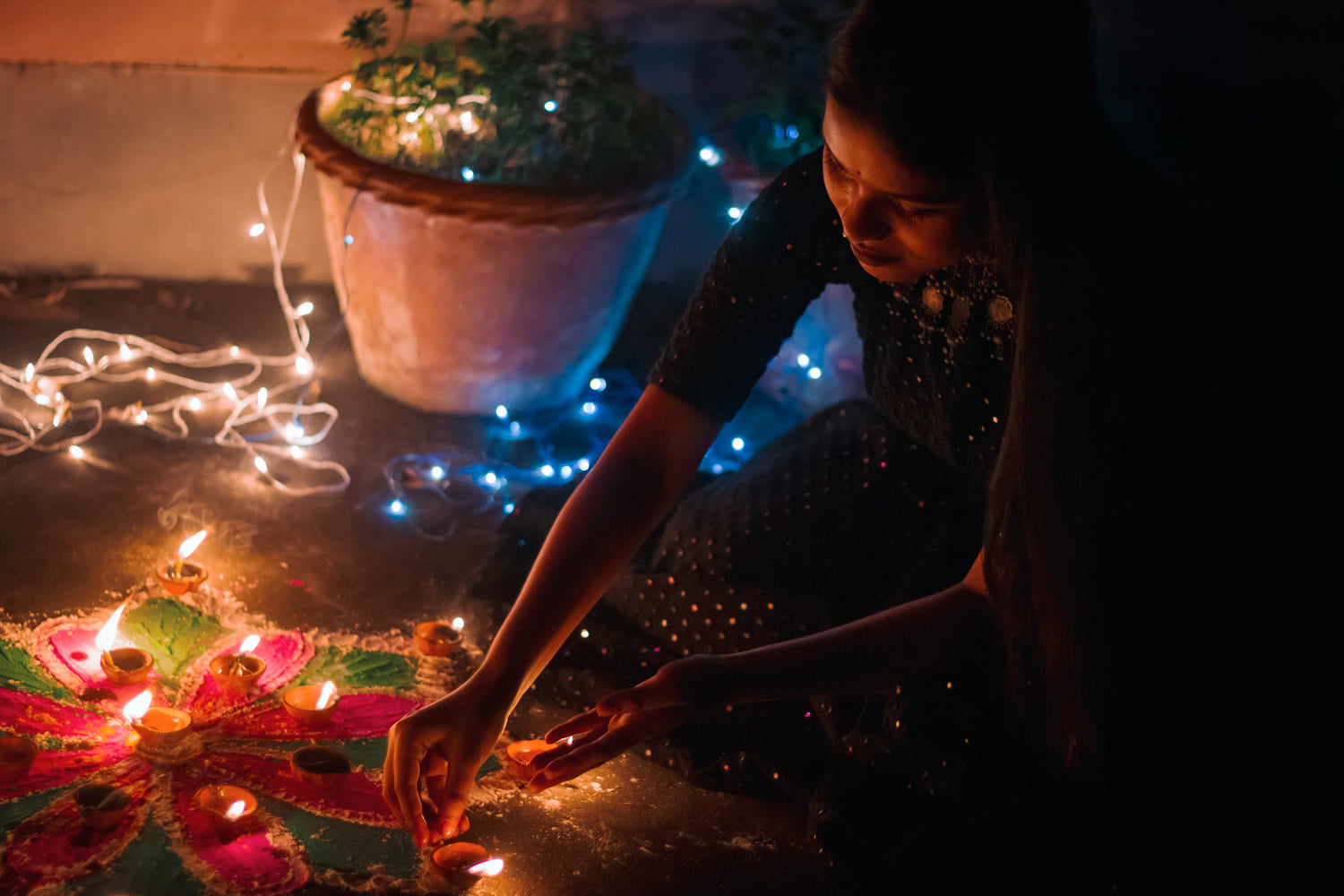 Enchant your Space
we make selecting crystals easy - you will only find happy crystals here, energetically clean and ready to vibe with you, in your space.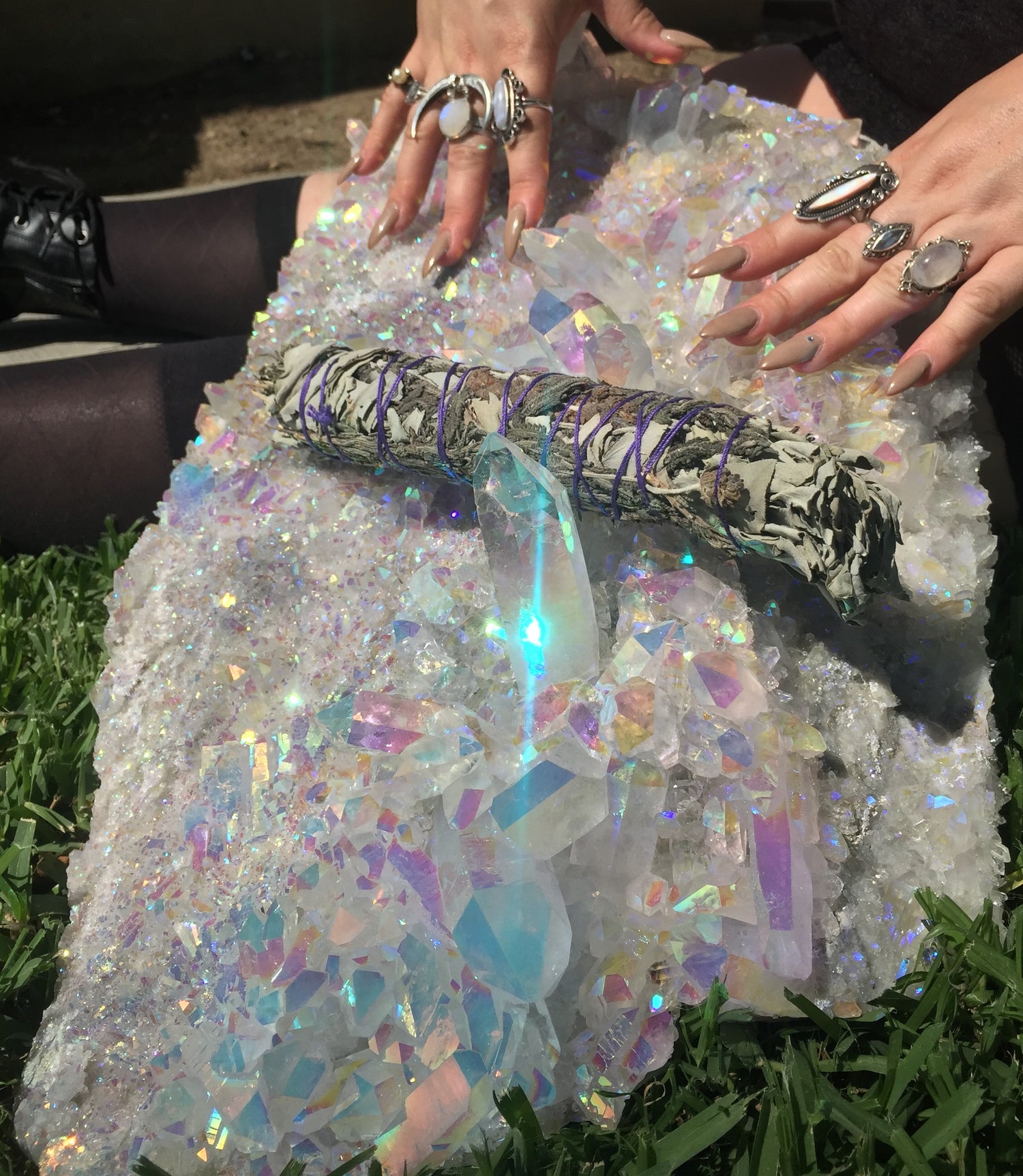 surround yourself with magic
creating a clean energy space starts with your surroundings.
Feel your space, see it. Let your space speak to you. Vibrations will become higher and white light energy will fill your space. Low vibrations will transmute into higher, lighter vibrations. Breath in white light energy, breath out anxiety, stress...transmute and vibrate higher.
Being in tune with your surroundings is a primal aspect of our ancient existence and is part of who we are. Using our senses as to observe, to feel and to sense what we need or don't need - That is when we begin to tap into and empower our intention for use in our daily lives.
We are proud to offer only happy crystals - clear and clean of any energies and ready to tune with you!