Regular price
$12,222.00 USD
Regular price
Sale price
$12,222.00 USD
Unit price
per
Sale
Sold out
Share
This listing is for the extra large Seymchan Meteorite slice shown. Featuring a high quality polished slice of famous Seymchan meteorite that fell in Magadan, Russia in prehistoric times. A serious collector's piece and a great meteorite investment.
Dimensions: 8" x 5" x 0.25" / Weight: 754g (1.66lb)
Locality: Magadan, Russia
Seymchan belongs to the main group of meteorite pallasites, though scientists find that it contains a high percentage of iridium, a rare, silvery-white chemical element. Iridium is brittle, despite being considered to be one of the densest metals. On Earth, it's found in ore mined from South Africa, Brazil, Russia, Australia, and Alaska, USA. Iridium is found in much higher abundance in meteorites than on Earth, which makes a case for asteroid mining.
Seymchan meteorites are attractive to collectors for various reasons; it has an interesting back story and slices can have many different appearances; some areas display olivine-rich clusters, while others consist almost entirely of nickel-iron. Worldwide interest in meteorites continues to grow and olivine-rich Seymchan specimens are now extremely difficult to acquire.
Metaphysical Properties of Meteorites: a powerful aid for meditation and dream-work increases your sensitivity to guidance, intuition and telepathy helps to receive and clarify messages sent from higher realms
View full details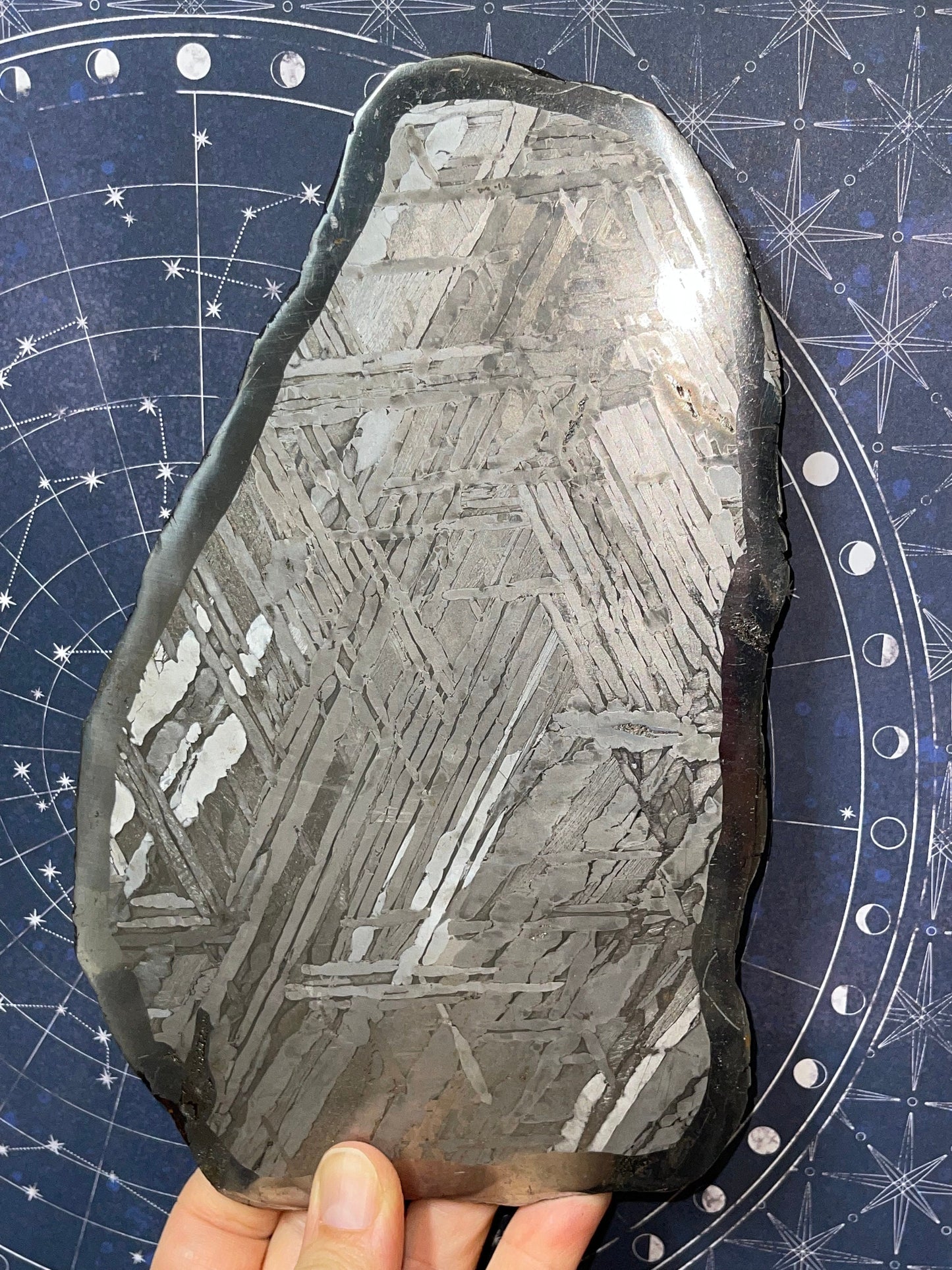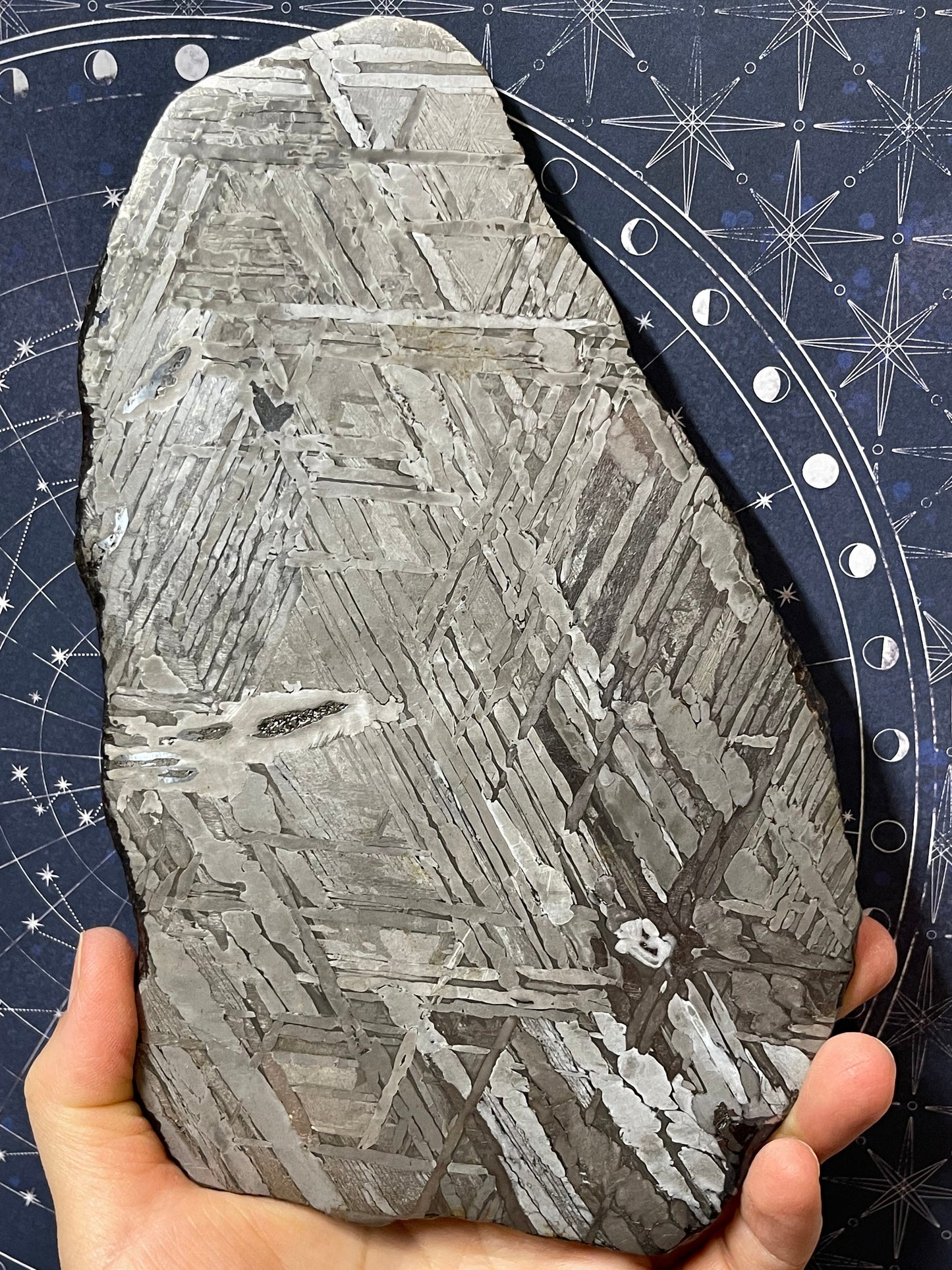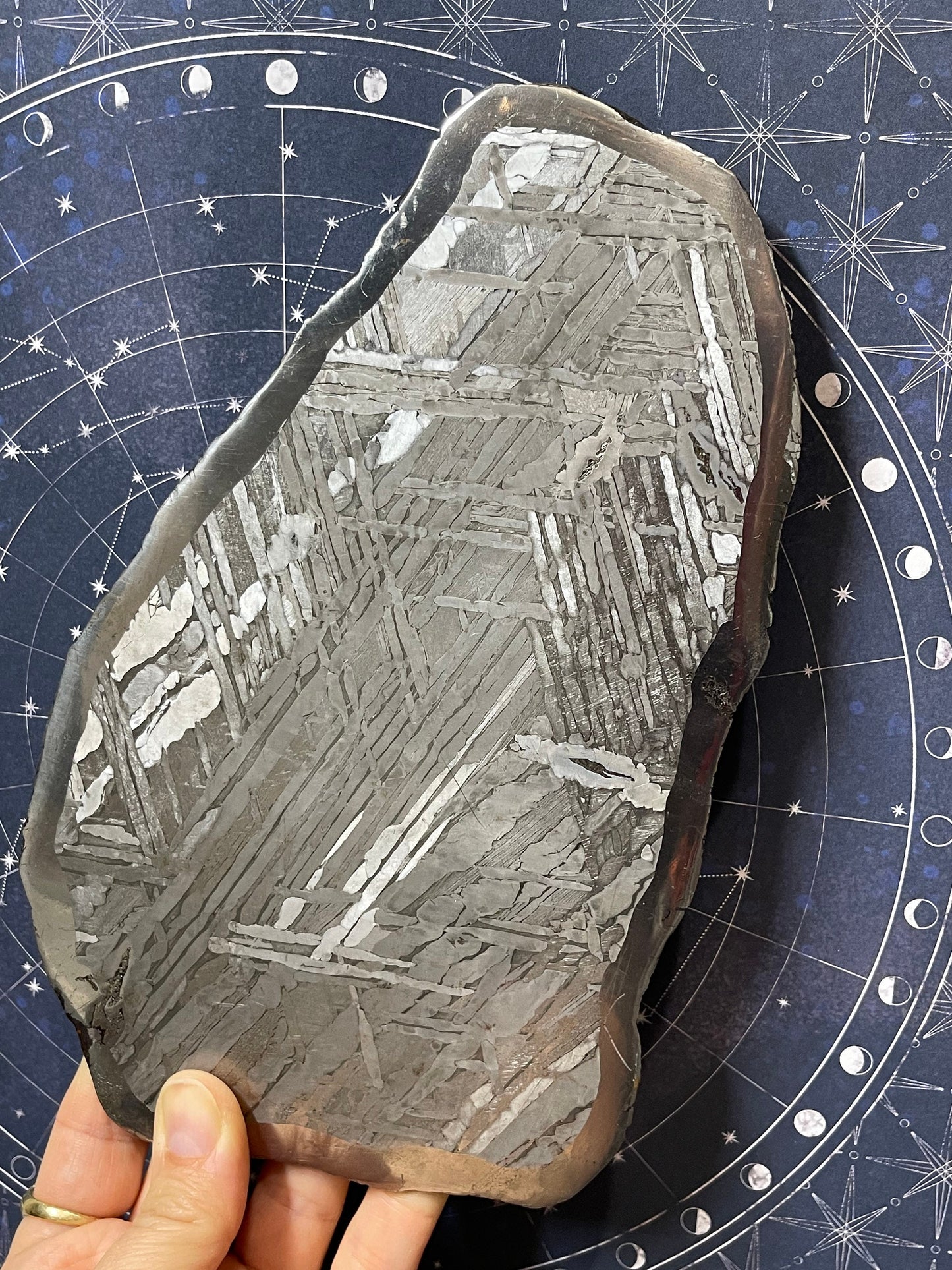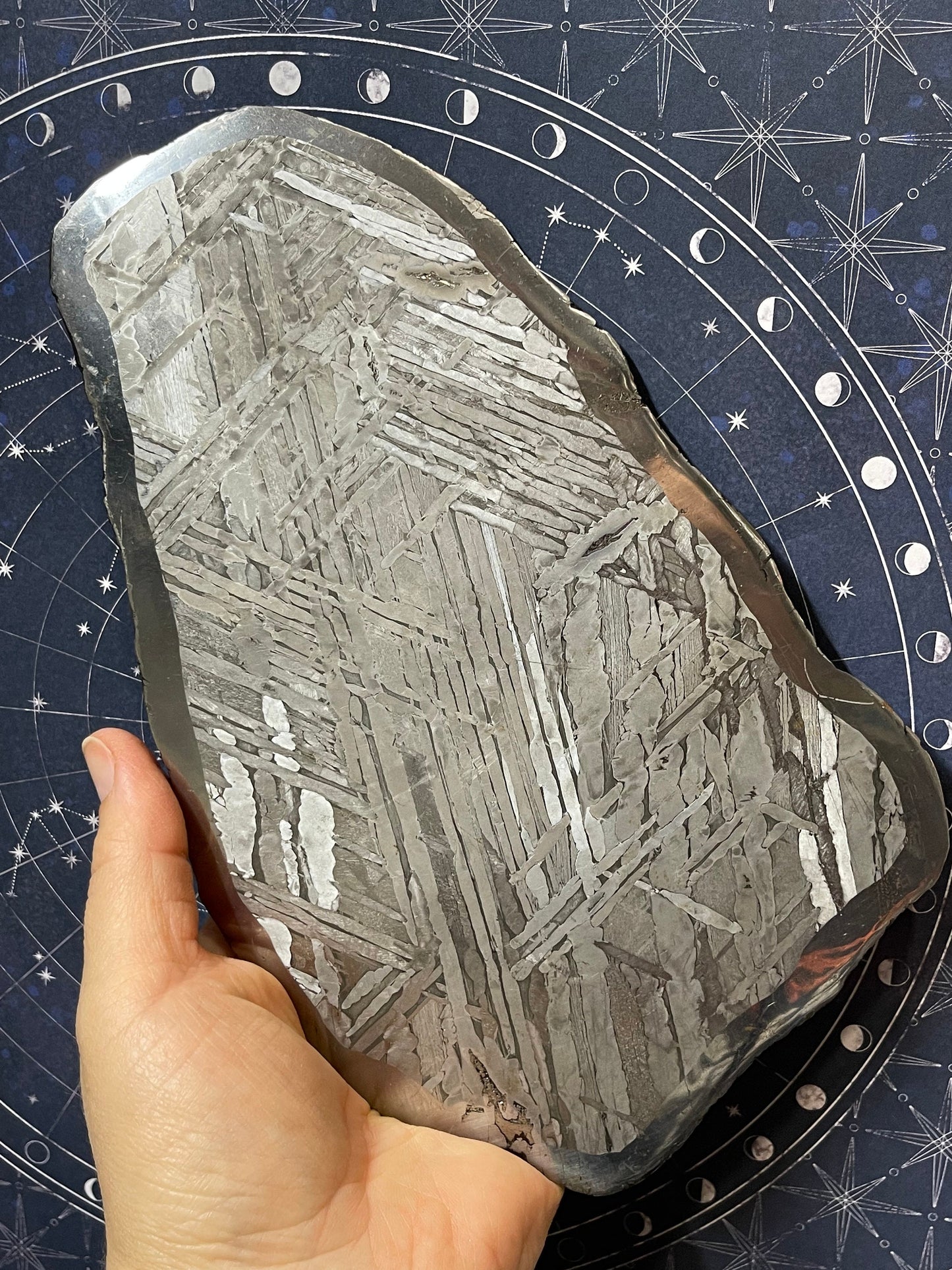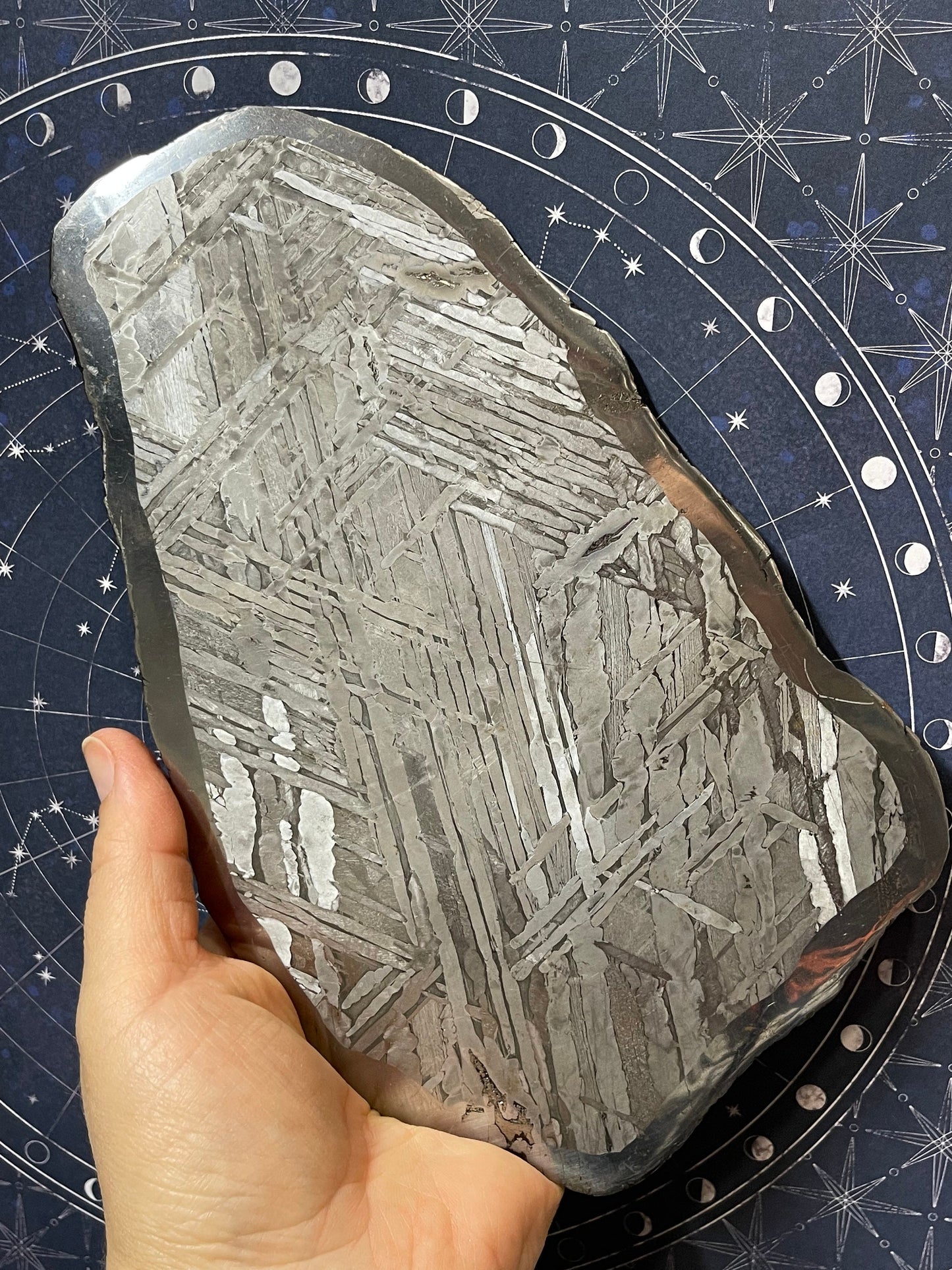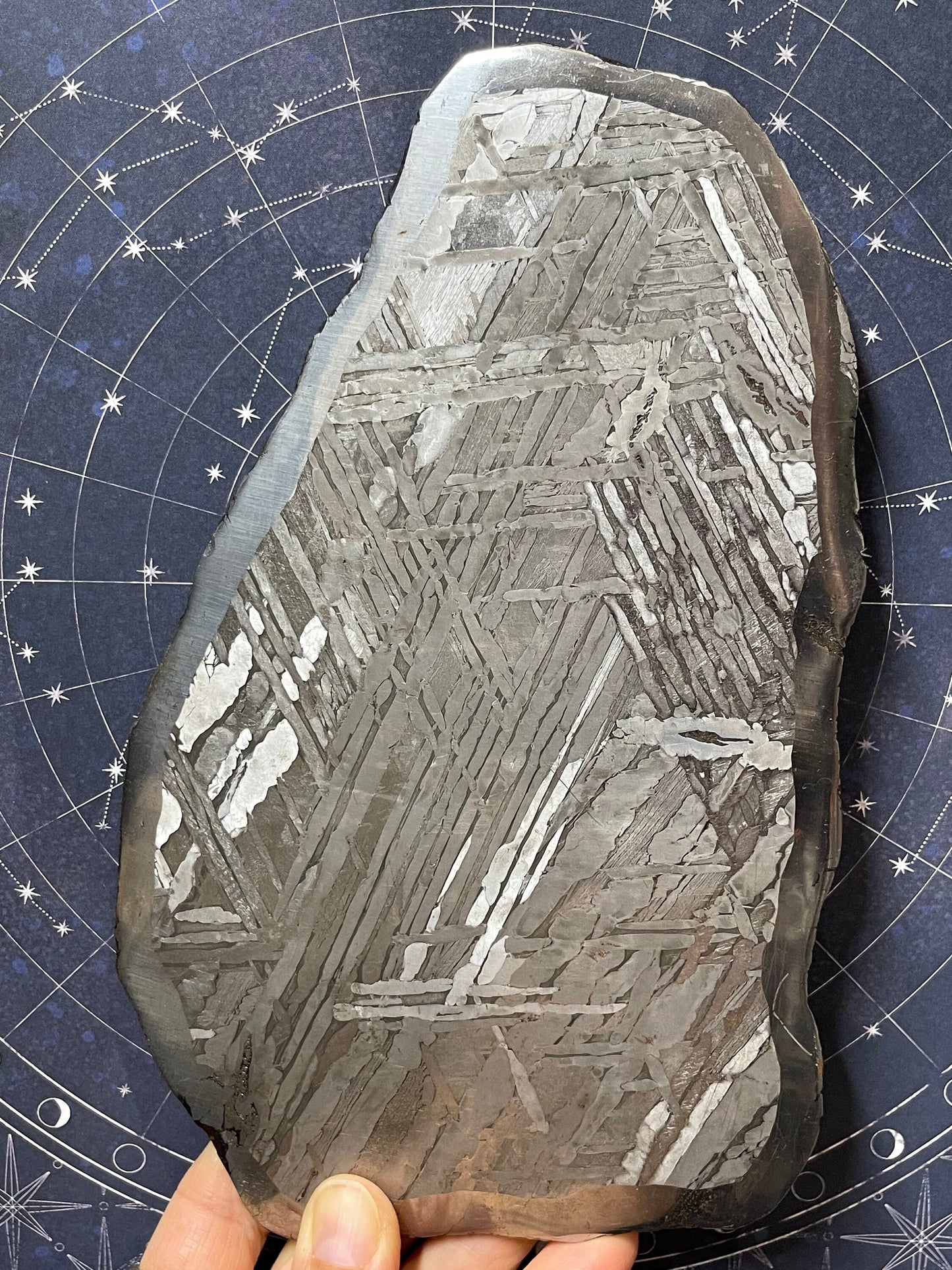 consciously sourced

our crystals and minerals are selected for their energy at the source.

eco-friendly packaging

our packaging and materials are non-toxic and recyclable or reusable. We are constantly working on reducing waste and environment impact; we are on track for 100% green packaging in 2023!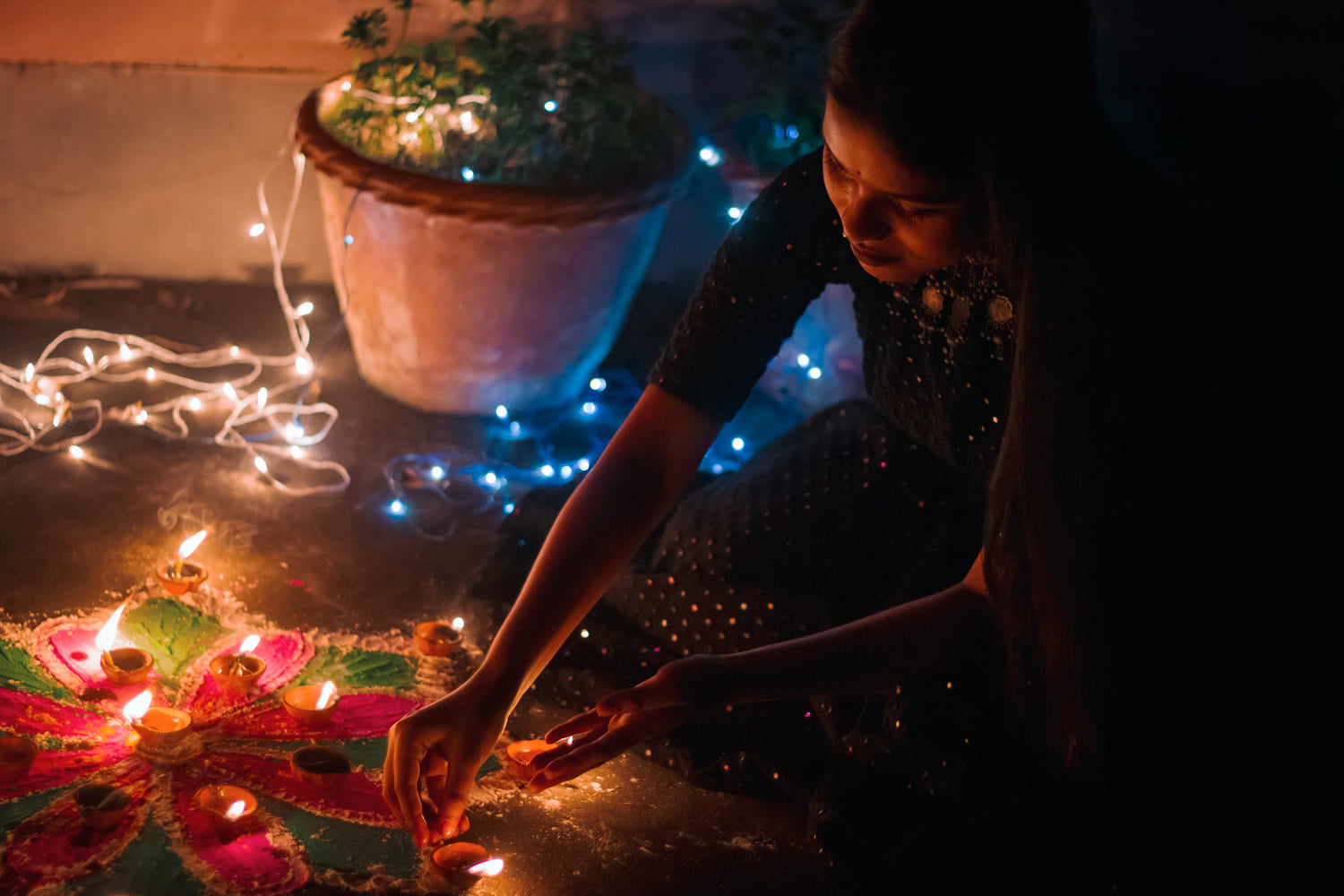 Enchant your Space
we make selecting crystals easy - you will only find happy crystals here, energetically clean and ready to vibe with you, in your space.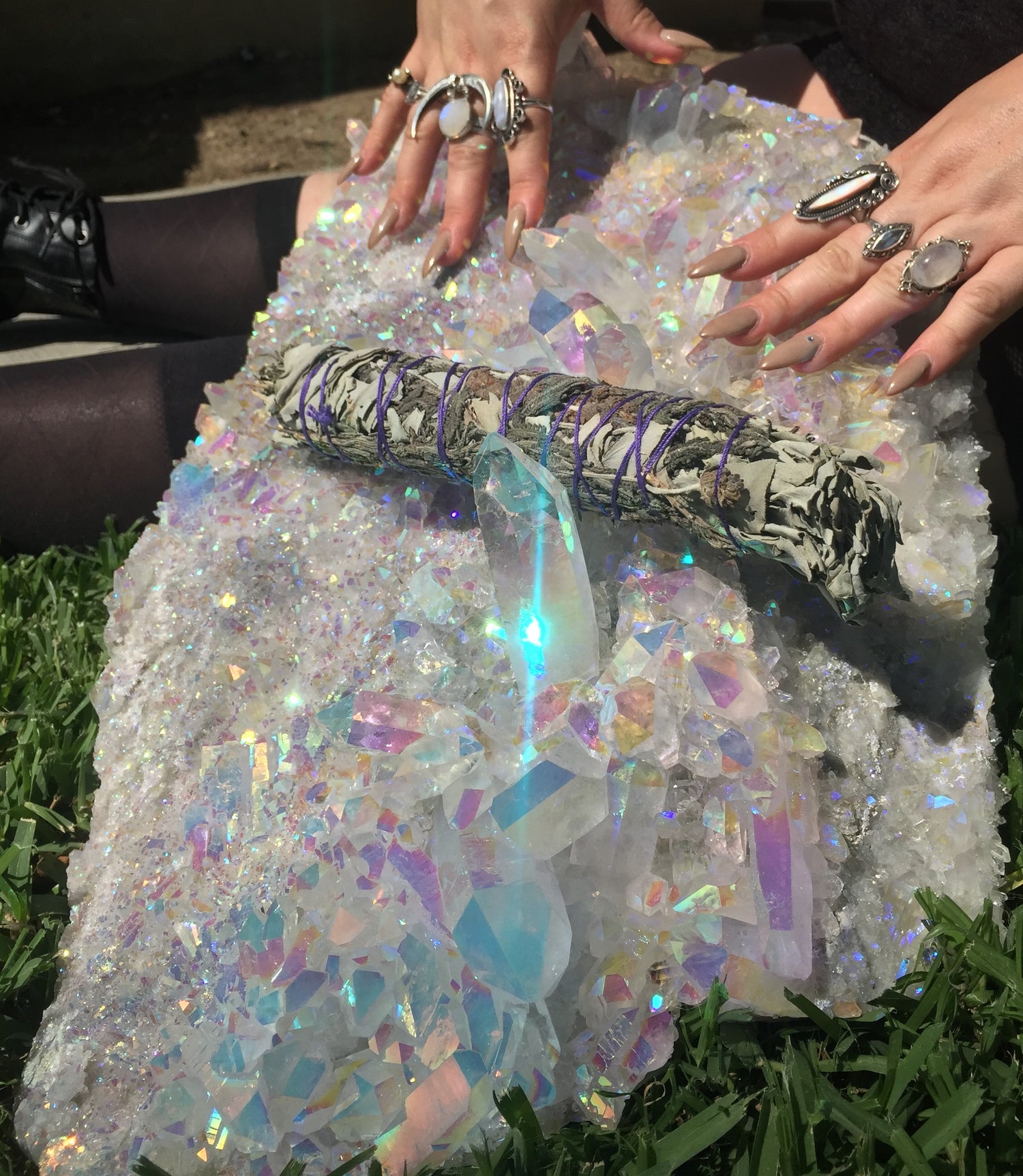 surround yourself with magic
creating a clean energy space starts with your surroundings.
Feel your space, see it. Let your space speak to you. Vibrations will become higher and white light energy will fill your space. Low vibrations will transmute into higher, lighter vibrations. Breath in white light energy, breath out anxiety, stress...transmute and vibrate higher.
Being in tune with your surroundings is a primal aspect of our ancient existence and is part of who we are. Using our senses as to observe, to feel and to sense what we need or don't need - That is when we begin to tap into and empower our intention for use in our daily lives.
We are proud to offer only happy crystals - clear and clean of any energies and ready to tune with you!