Regular price
Sale price
$88.00 USD
Unit price
per
Sale
Sold out
Share
This listing is for the Bertrandite pendant shown. Bertrandite, also known as Tiffany Stone, is an opal fluorite and is found only at the Spor Mountain deposit in Utah. This mine is now closed indefinitely, and what's on the market is all that is available. The cabochon set in this pendant is the very best quality found of this material and is simply gorgeous! Featuring all the sought after color and patterns known for this material. This listing is for the sale of the pendant only. You will need to provide your own chain. 
Locality: Spor Mountain Deposit, Utah, USA
Weight: 10g 
Dimensions: 1.5" x .25-.75" taper x .25"
Metaphysical Properties of Bertrandite: carries a calm, uplifting energy promote feelings of happiness, sexual desire, love and increased passion in love and life invokes the power of the moon goddess The mystic Tiffany Stone carries a calm, uplifting energy. The intricate patterns and color variations make this rare mineral a perfect divination tool. Use to promote feelings of happiness, sexual desire, love and increased passion in love and life. This offering we have for you was hand-selected specifically for its unique aesthetic attributes and energetic field. Come see more of our offerings at FarArdenEssentials.com
View full details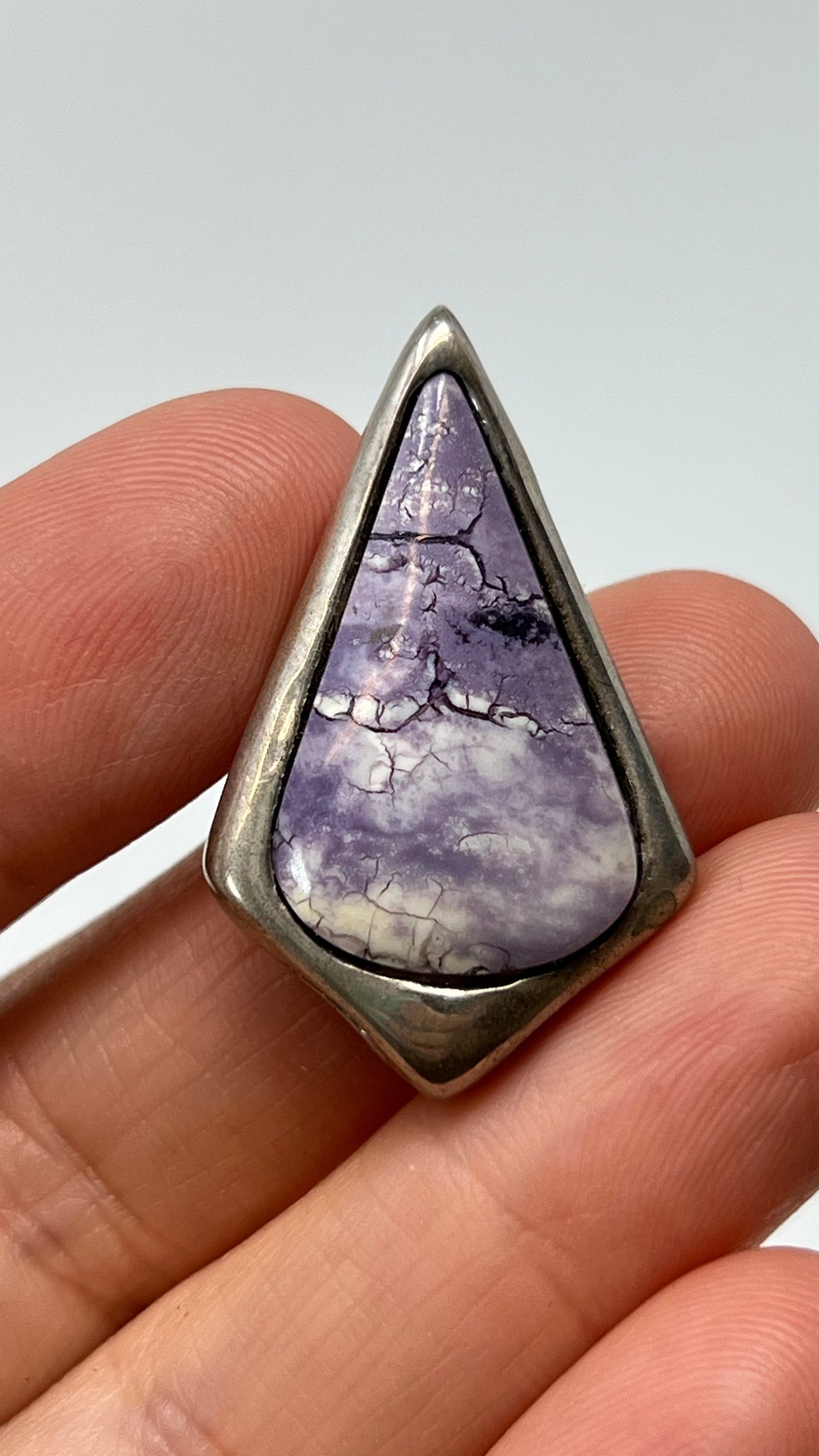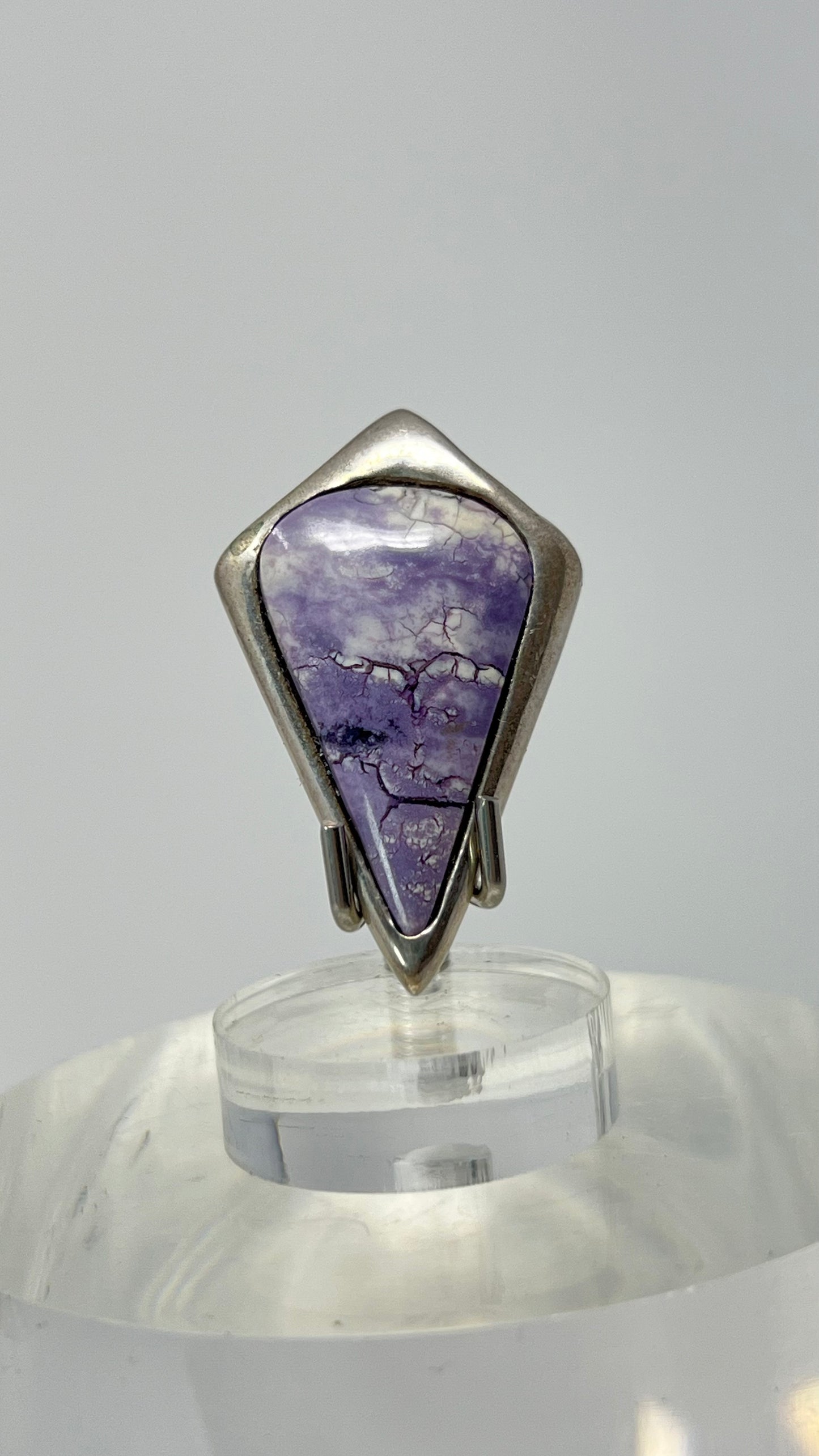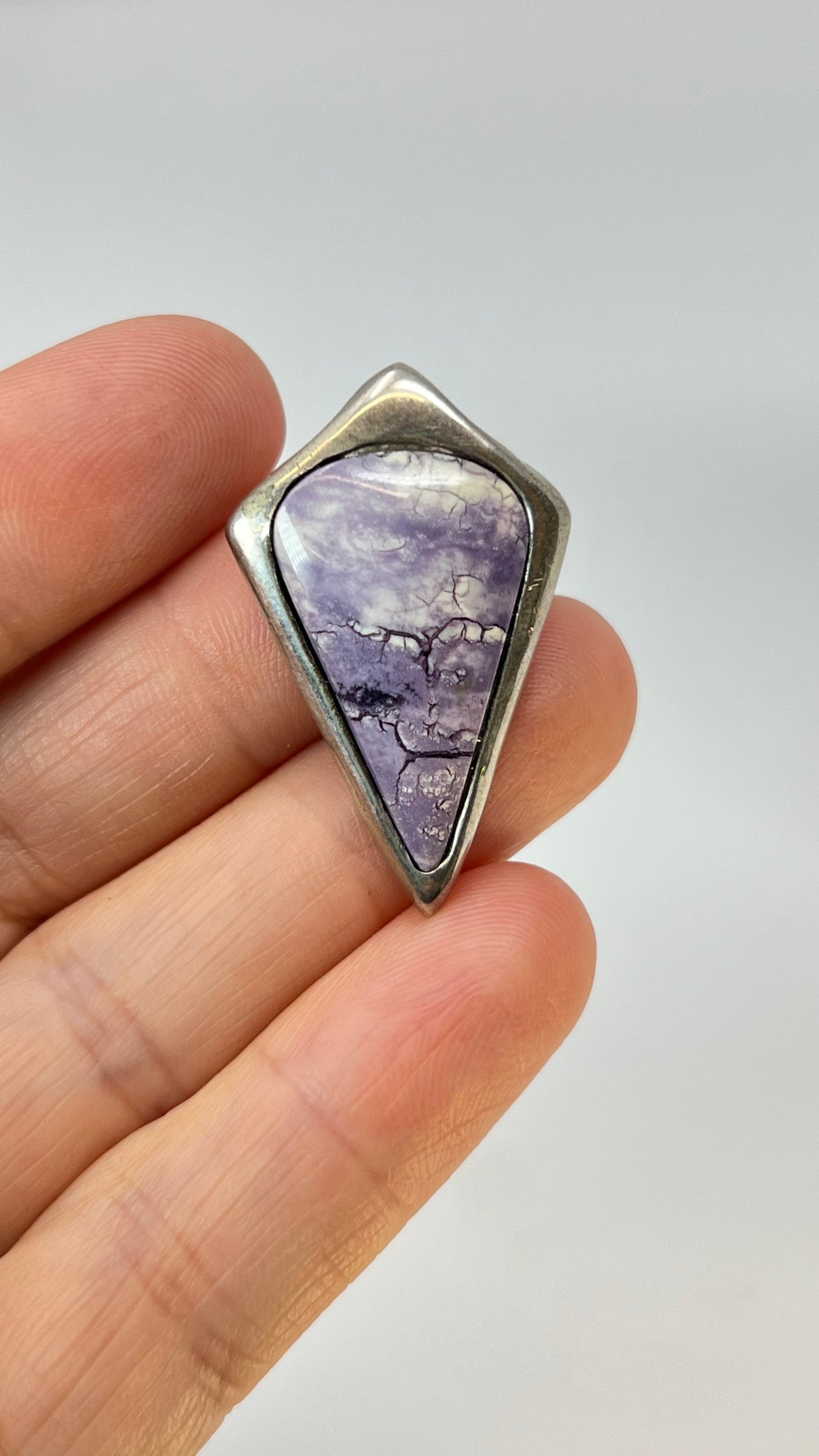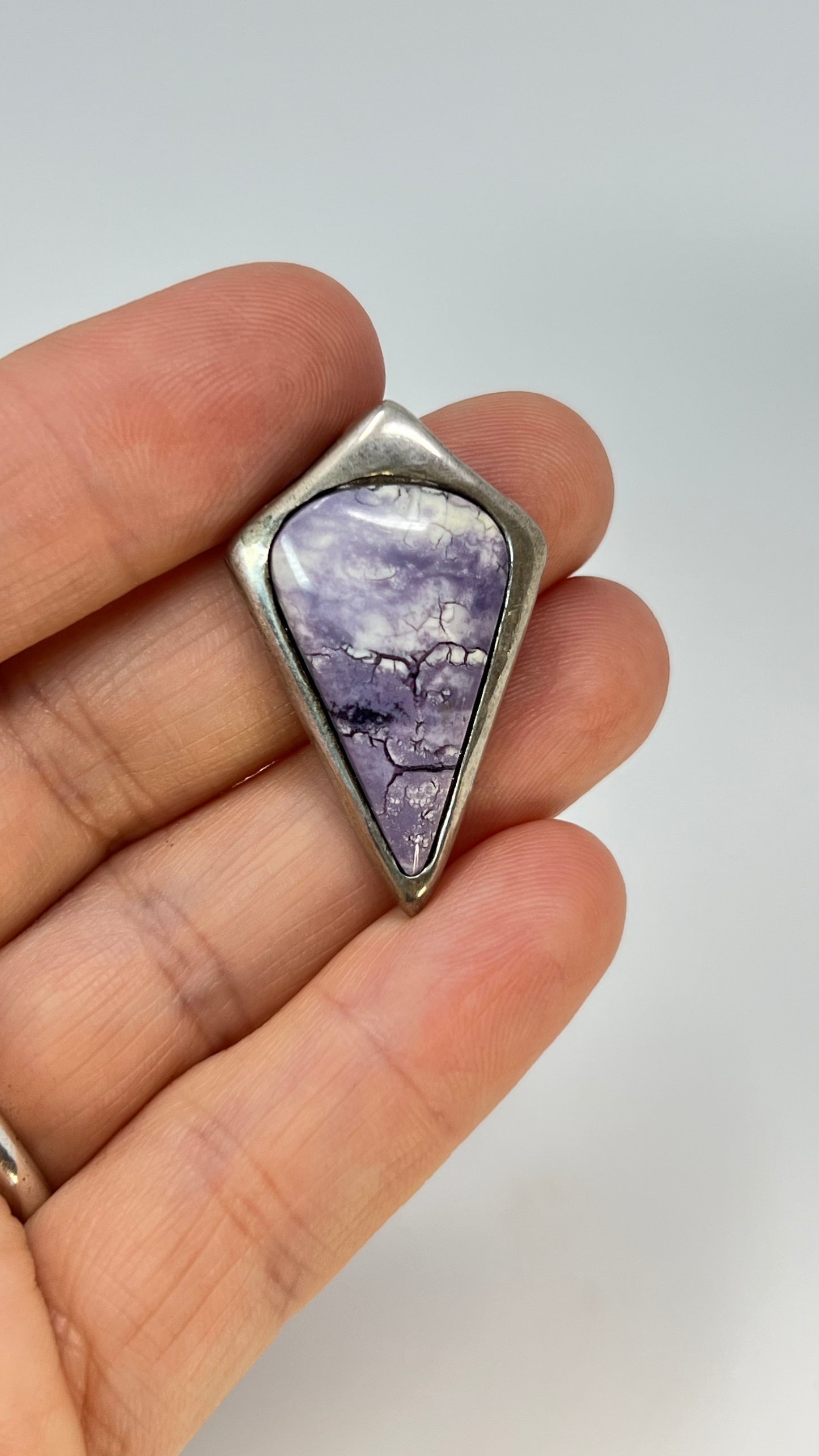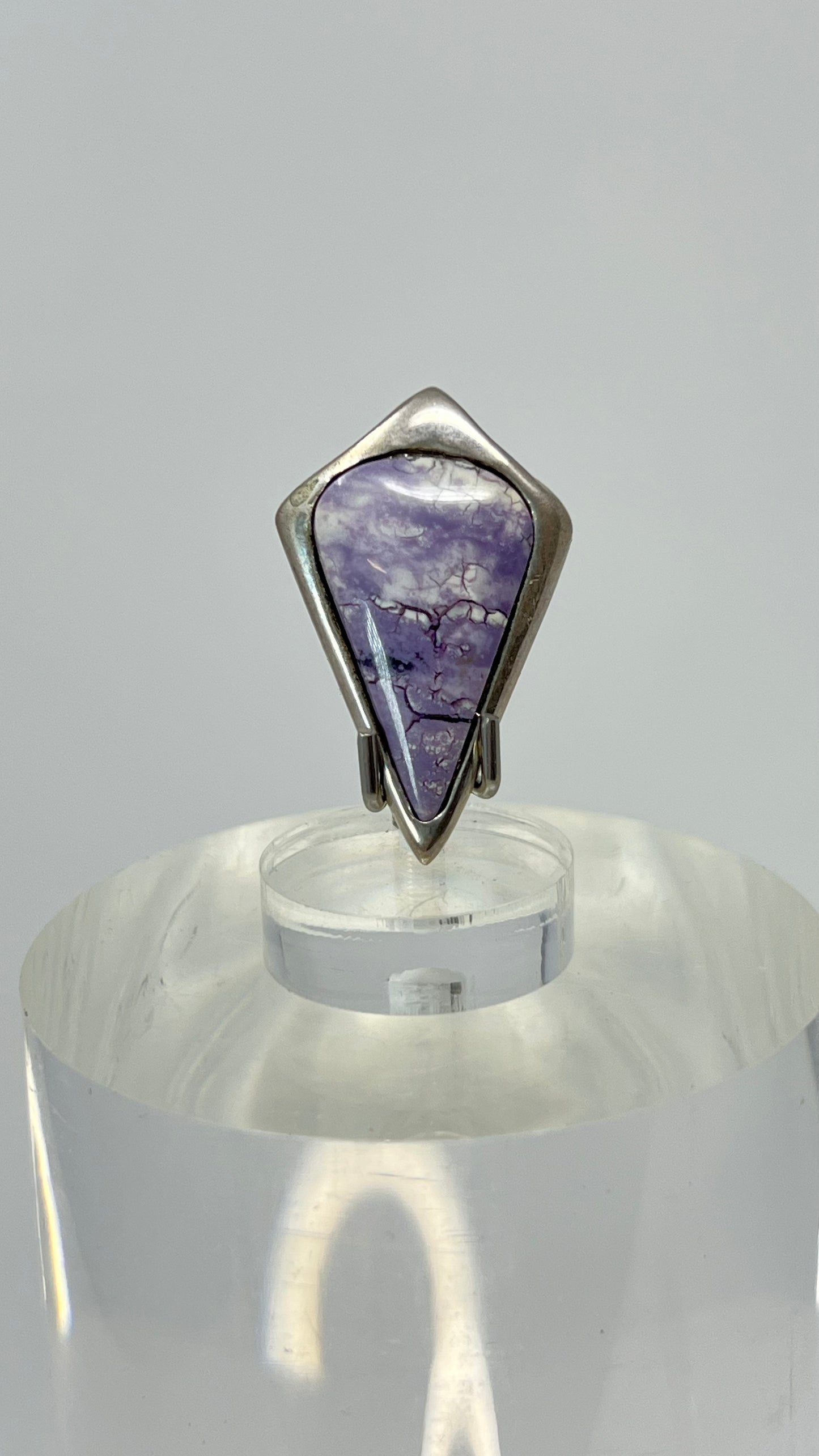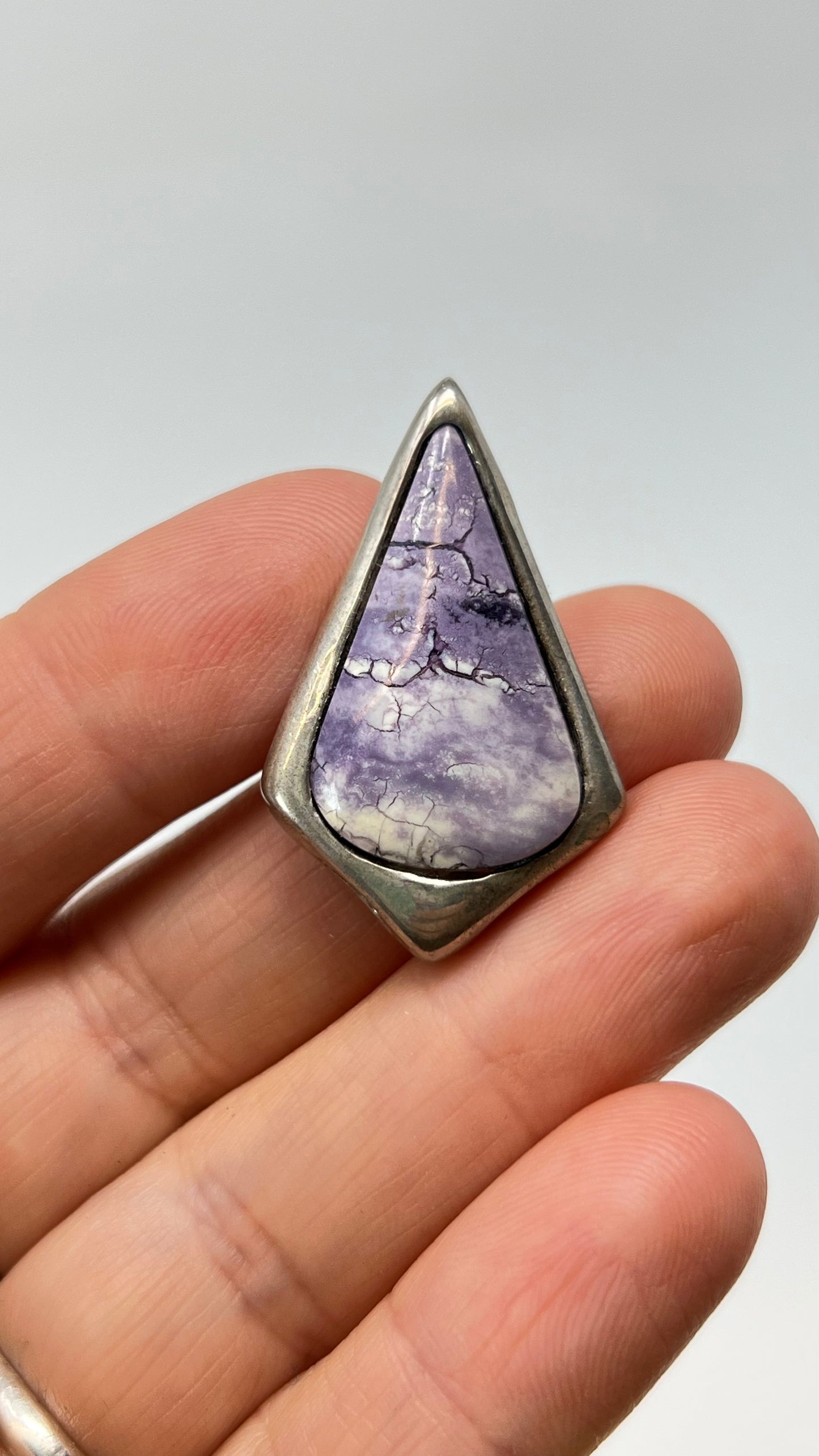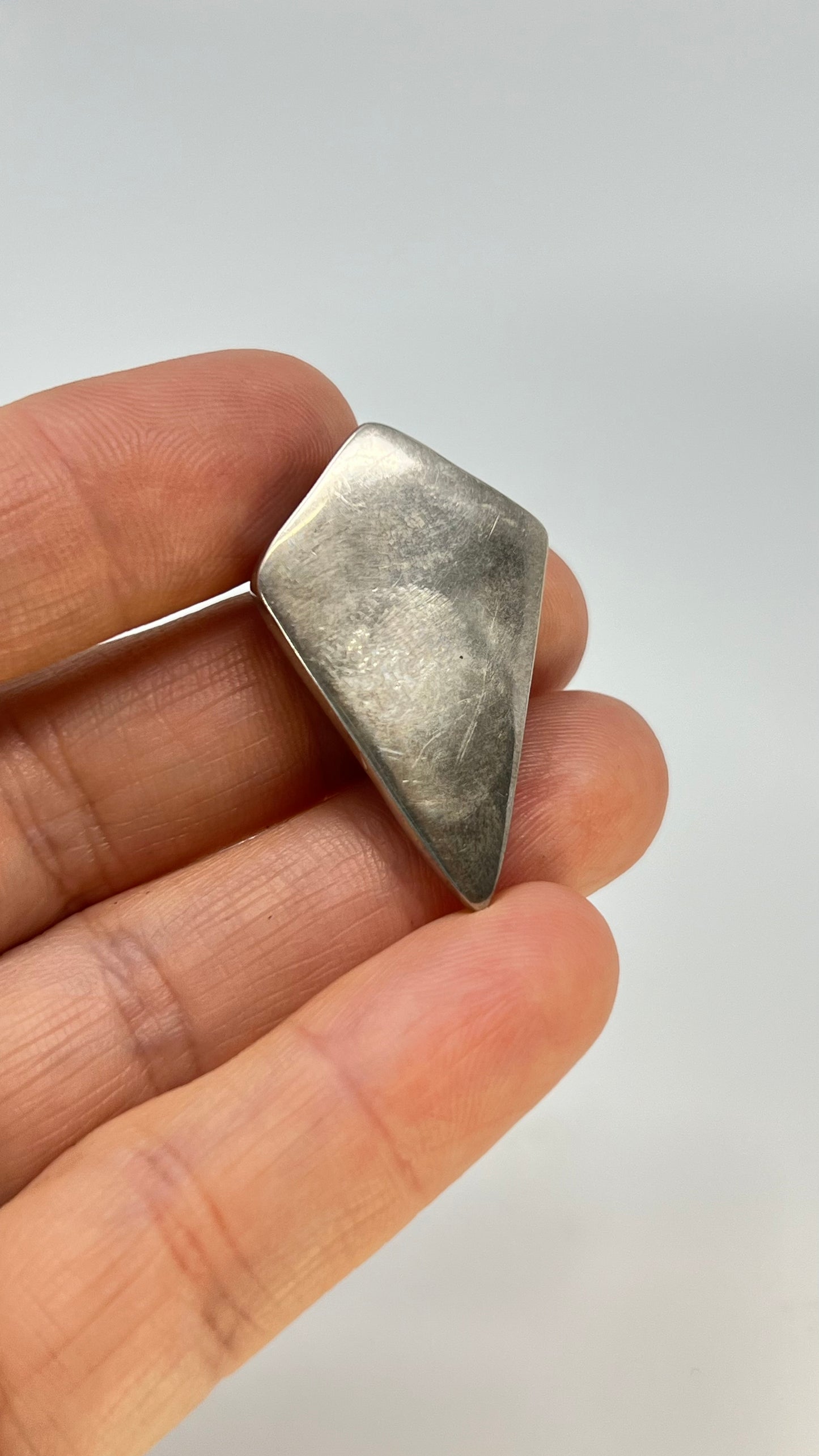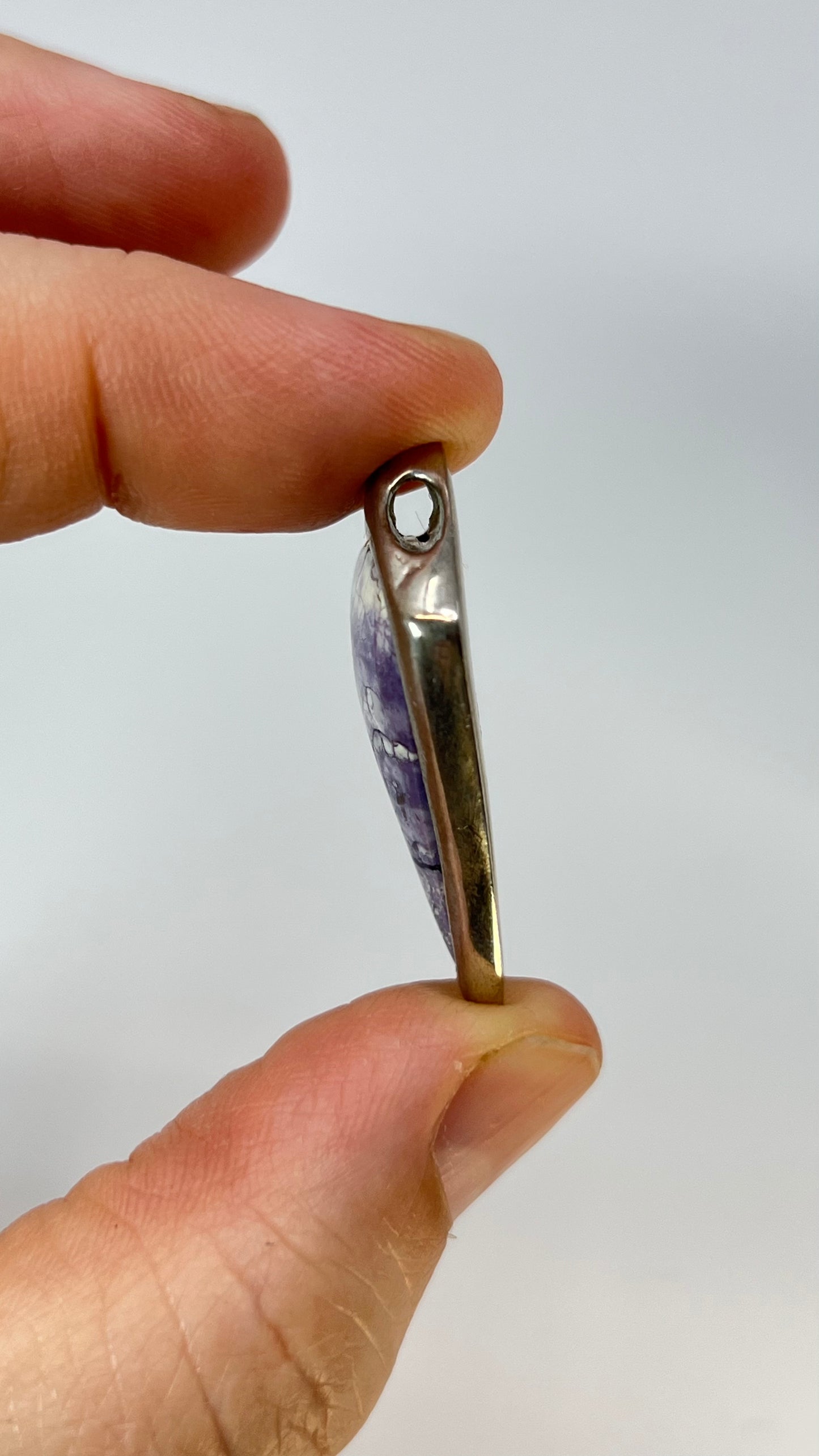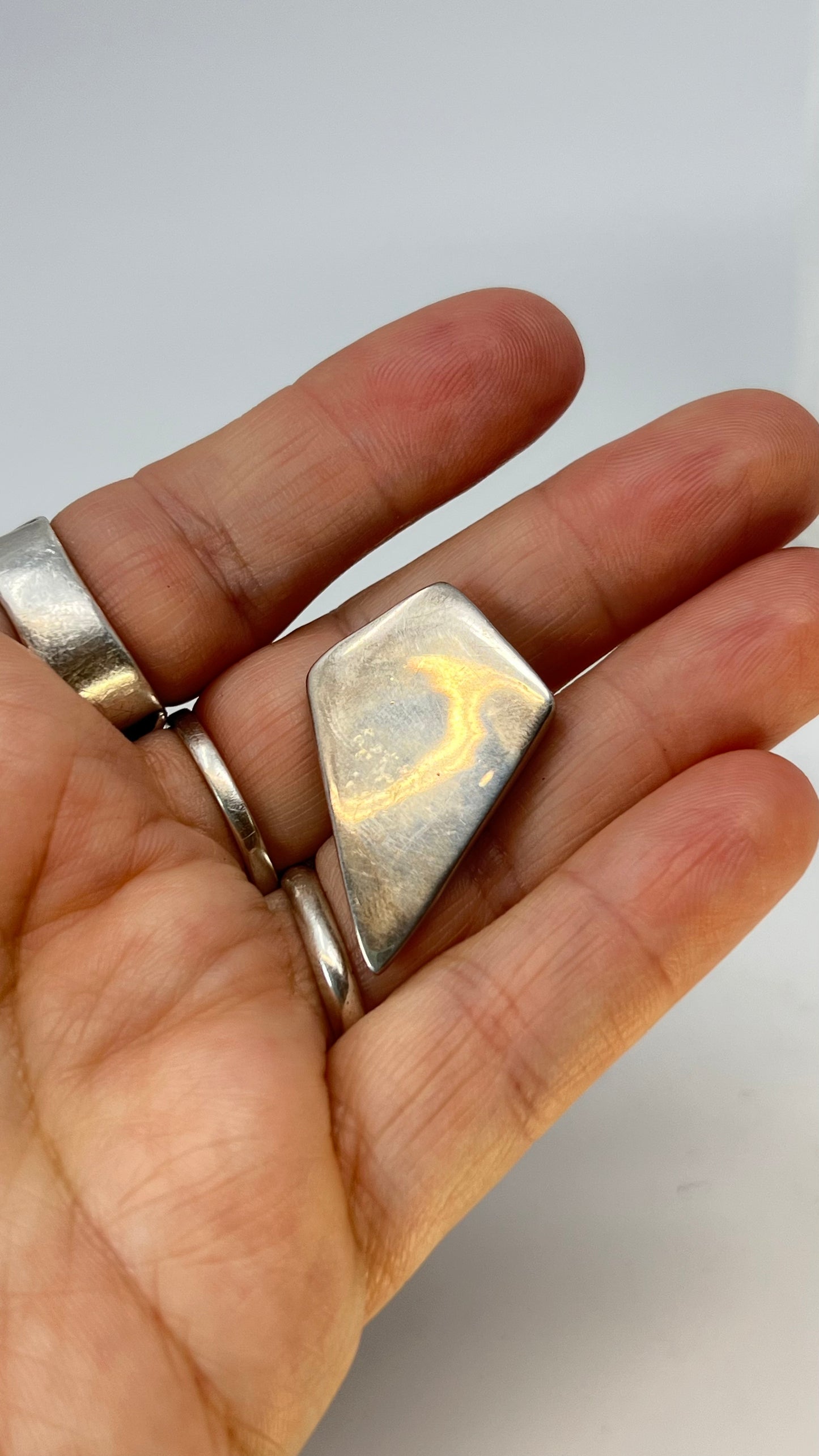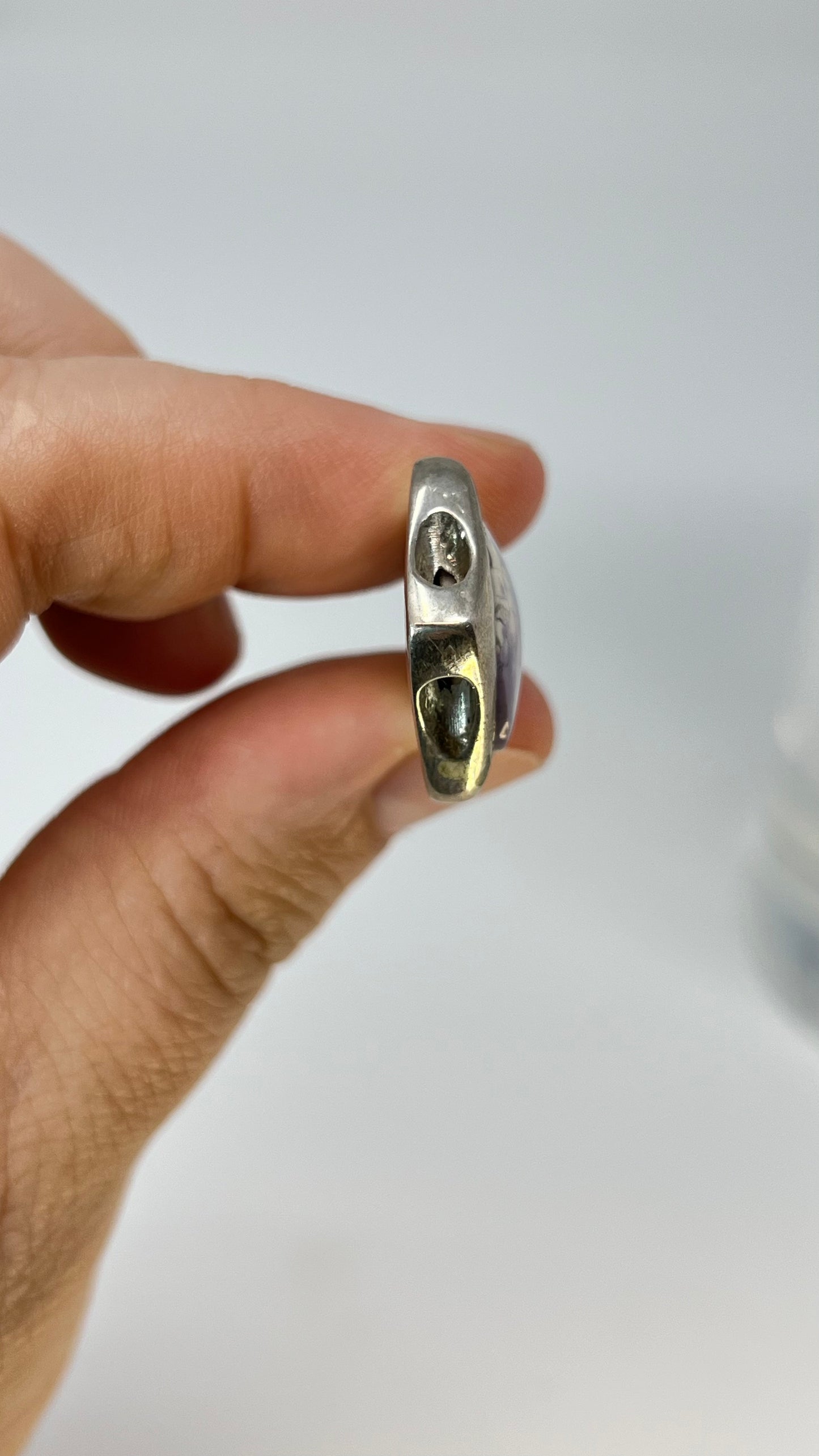 consciously sourced

our crystals and minerals are selected for their energy at the source.

eco-friendly packaging

our packaging and materials are non-toxic and recyclable or reusable. We are constantly working on reducing waste and environment impact; we are on track for 100% green packaging in 2023!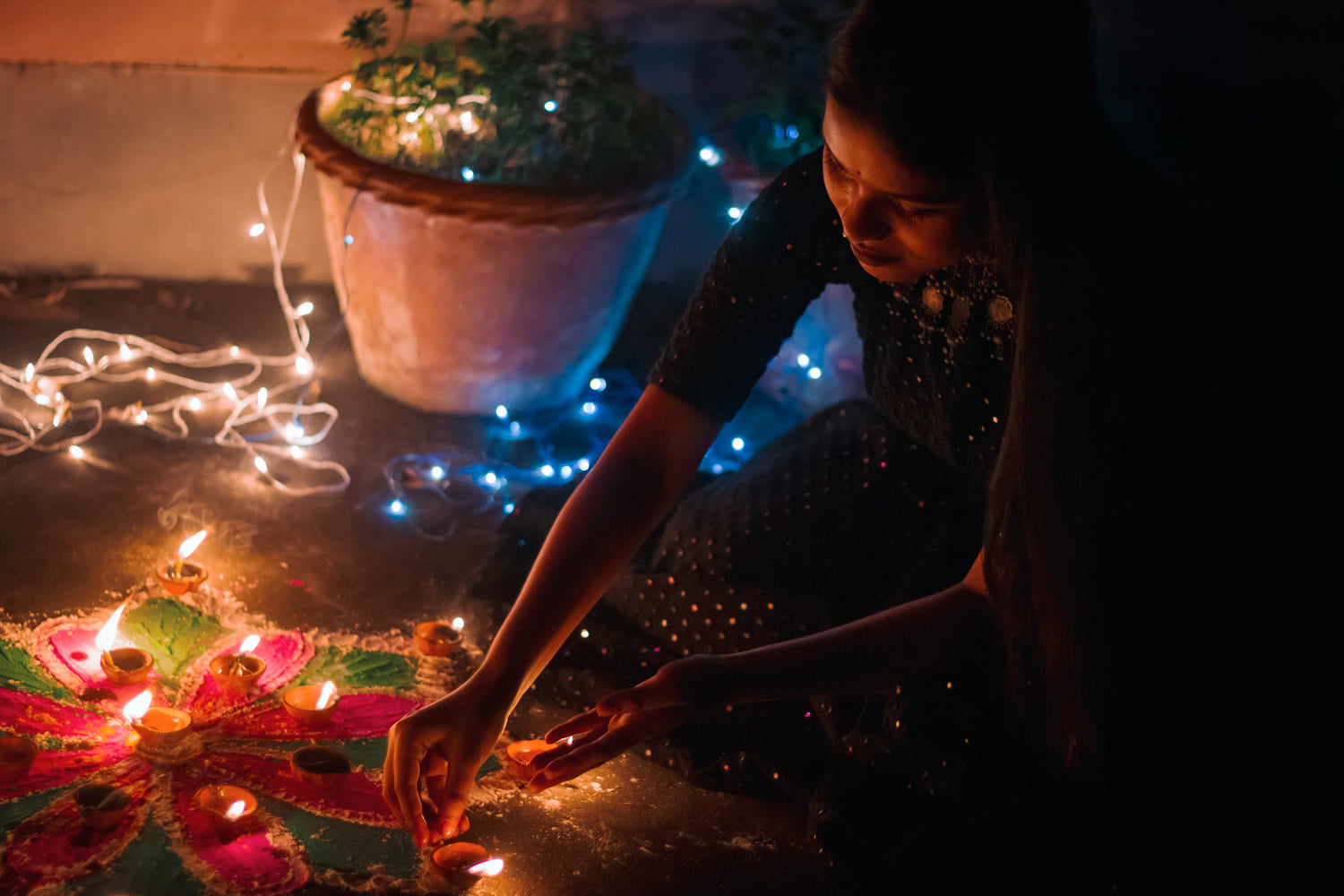 Enchant your Space
we make selecting crystals easy - you will only find happy crystals here, energetically clean and ready to vibe with you, in your space.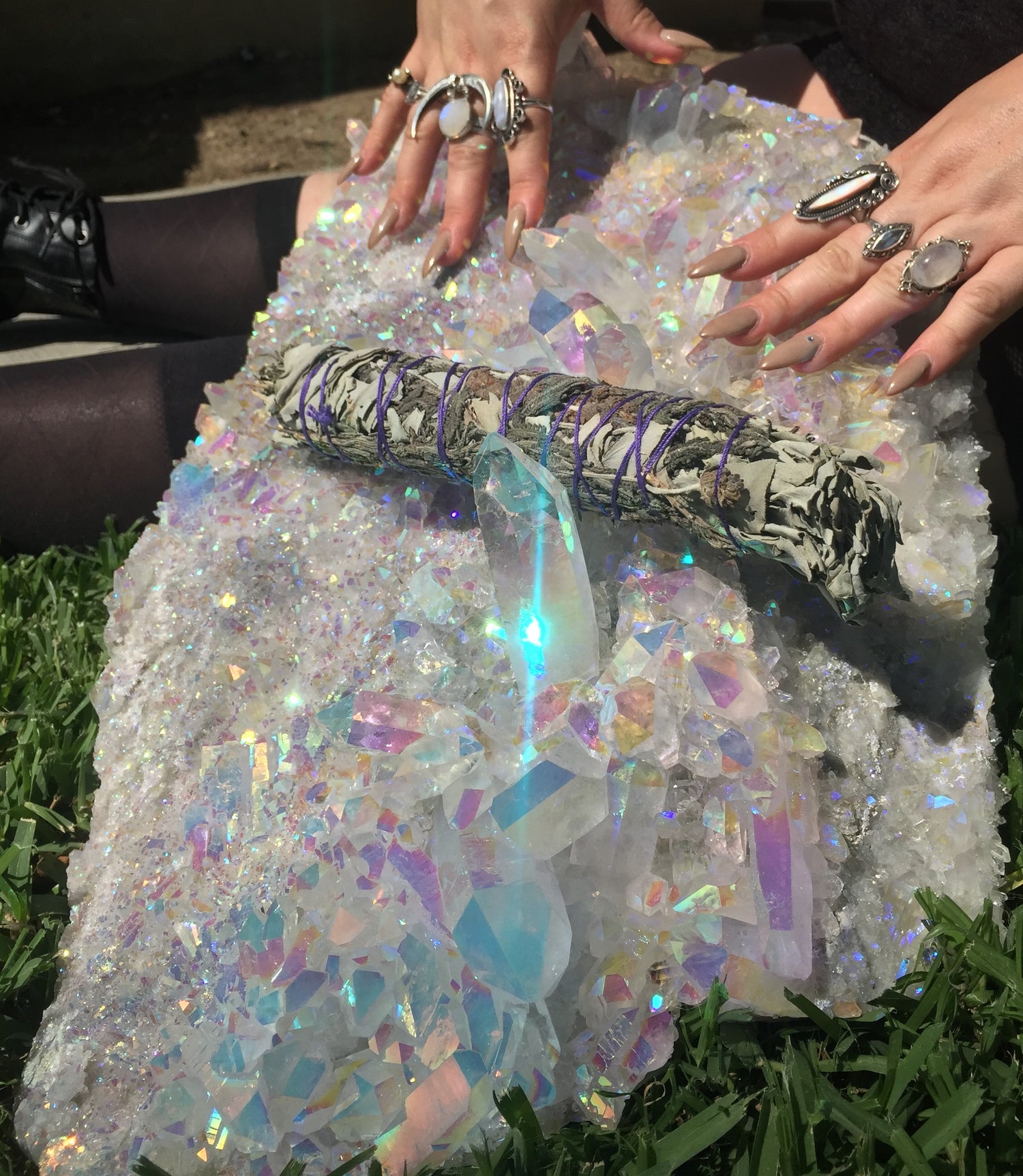 surround yourself with magic
creating a clean energy space starts with your surroundings.
Feel your space, see it. Let your space speak to you. Vibrations will become higher and white light energy will fill your space. Low vibrations will transmute into higher, lighter vibrations. Breath in white light energy, breath out anxiety, stress...transmute and vibrate higher.
Being in tune with your surroundings is a primal aspect of our ancient existence and is part of who we are. Using our senses as to observe, to feel and to sense what we need or don't need - That is when we begin to tap into and empower our intention for use in our daily lives.
We are proud to offer only happy crystals - clear and clean of any energies and ready to tune with you!