Regular price
Sale price
$6.00 USD
Unit price
per
Sale
Sold out
Share
This listing is for (1) one Angel Aura Oco Geode shown. Featuring a small beautiful sparkly open geode! Your geode will be intuitively selected from our new beautiful parcel of aura ocos!
These geodes are known for their exquisite feathered pattern with swirls of white, black, beige, brown and reds. They are formed when air bubbles became trapped in hardening lava. Most have crystal druzy centers and crystal points.
A magical addition to any collection!

Dimensions: 1"
Locality: Minas Gerais Brazil
Metaphysical Properties of Angel Aura Quartz:
raise low vibrations into higher light energy
carries a joyful pure innocent energy..perfect for placement anywhere for an immediate euphoric boost to your mood!
allows you to experience simplicity and see the world in other perceptions.
enhances focus and clarity
View full details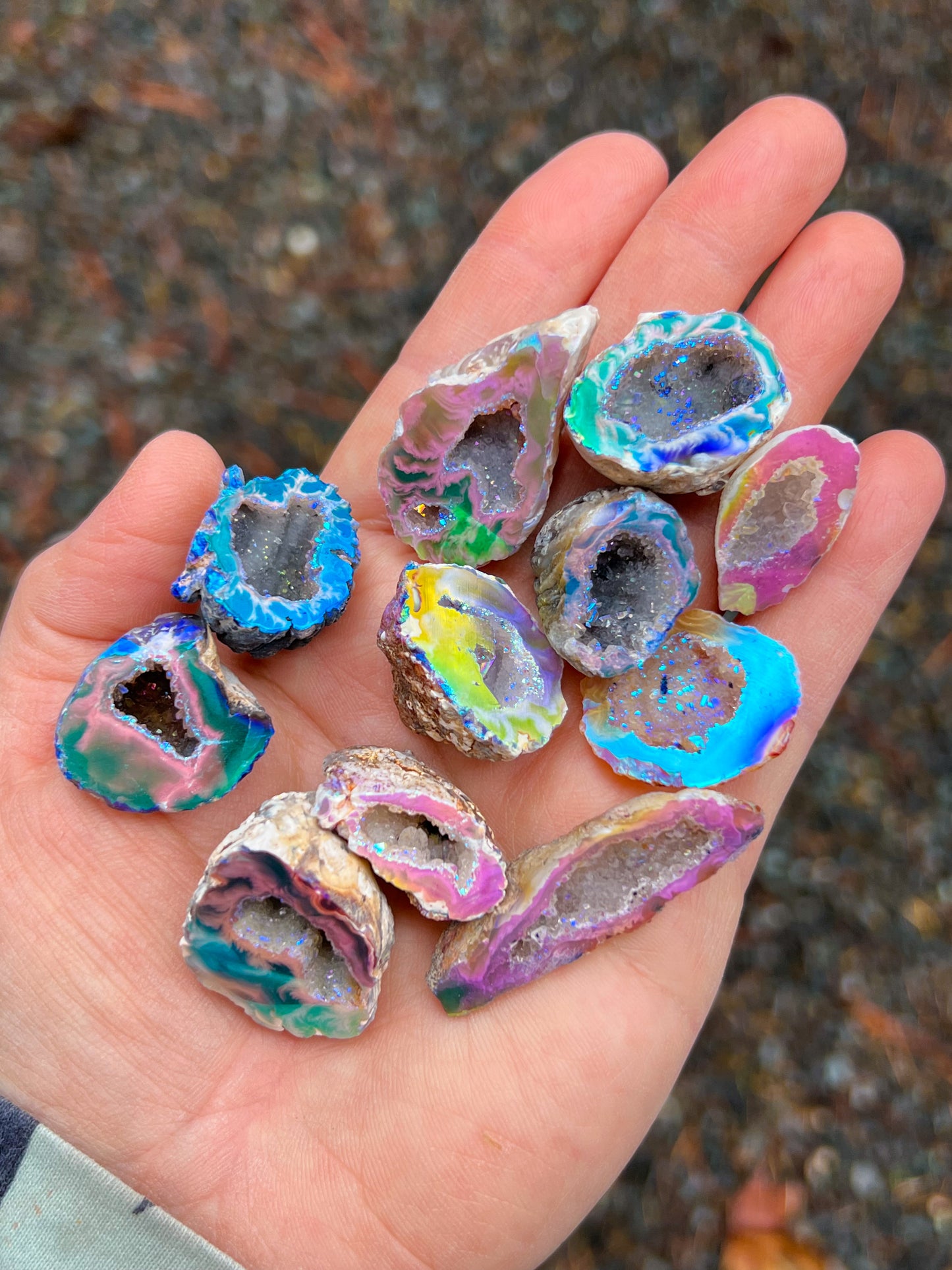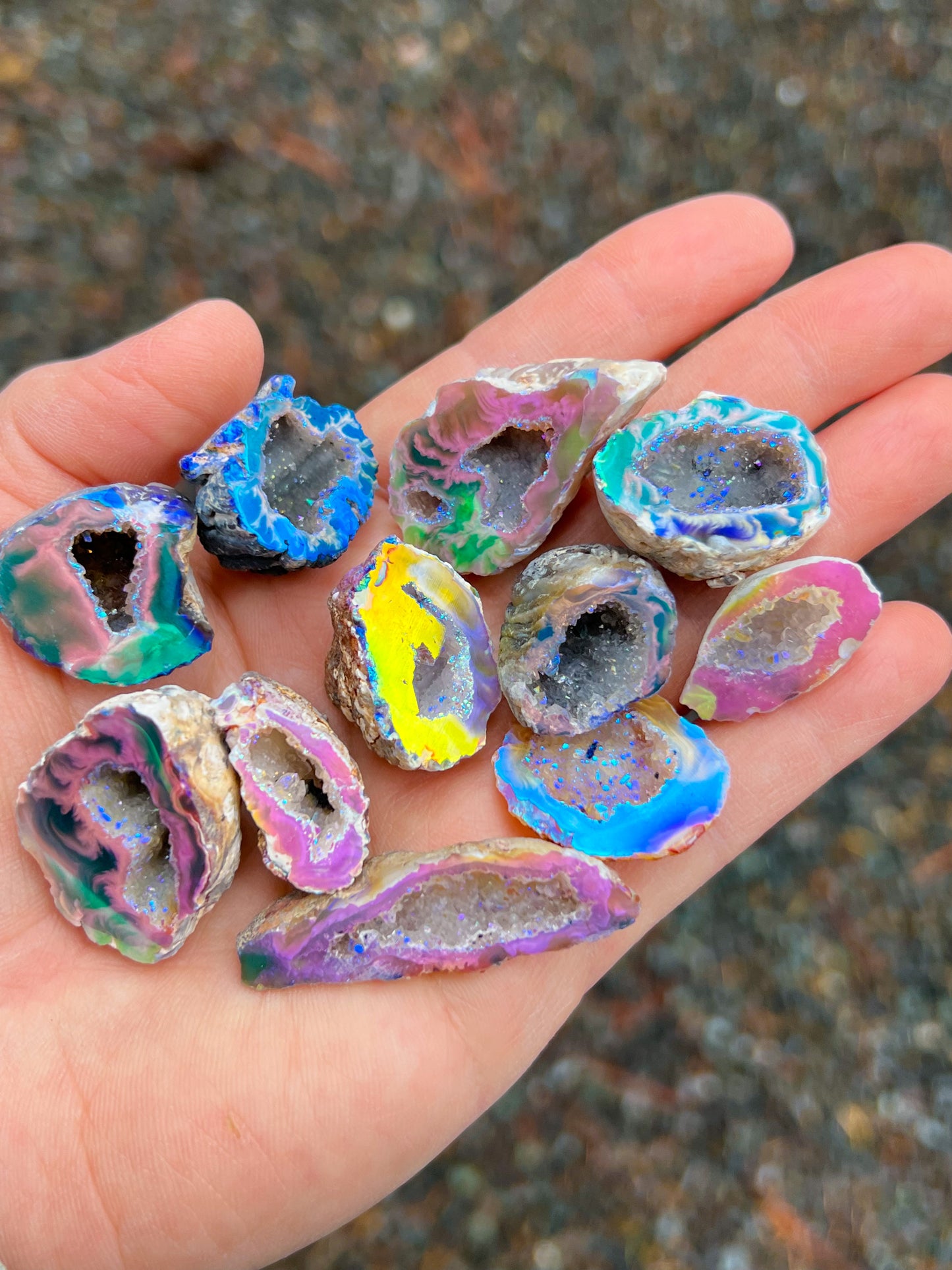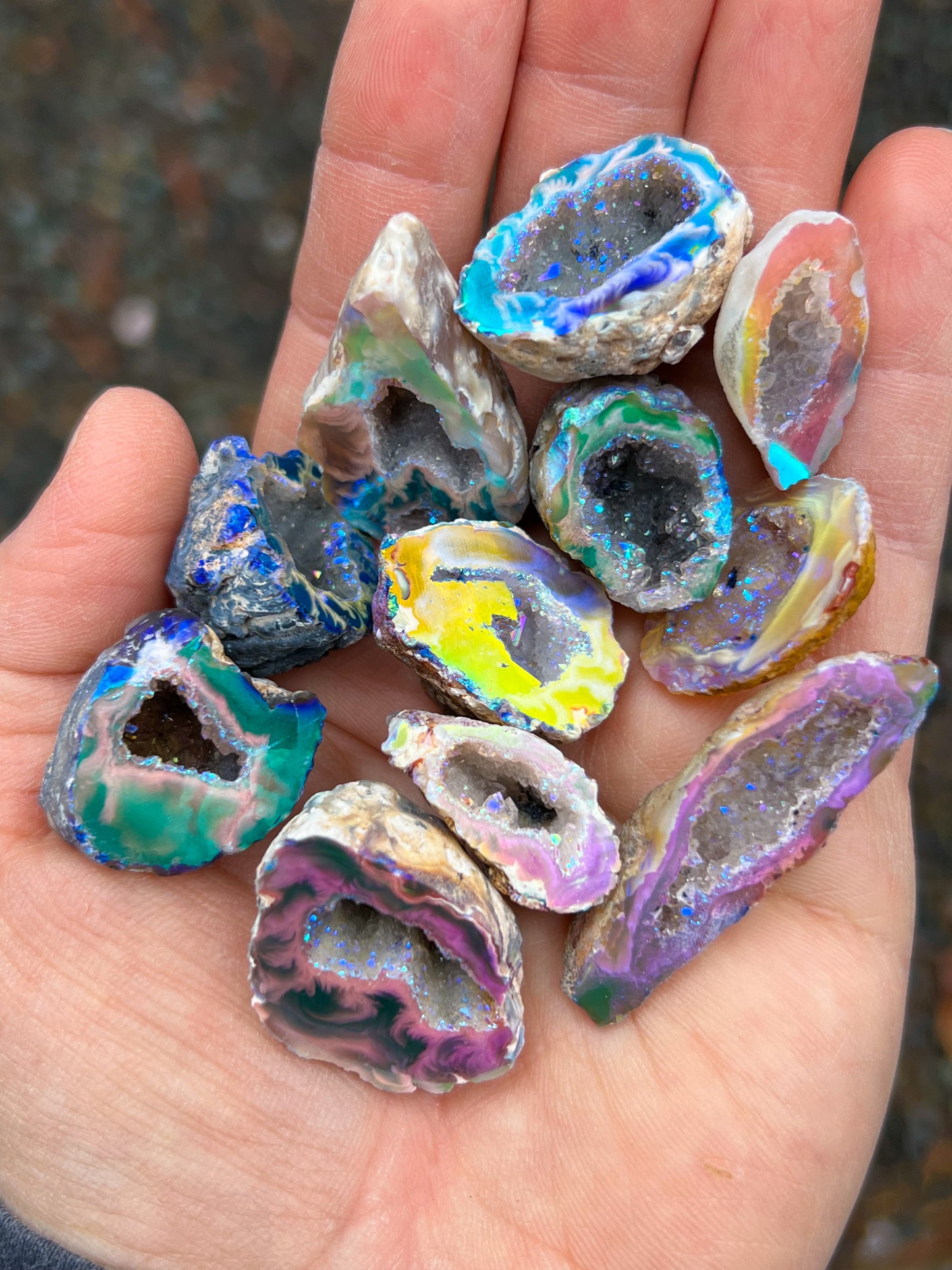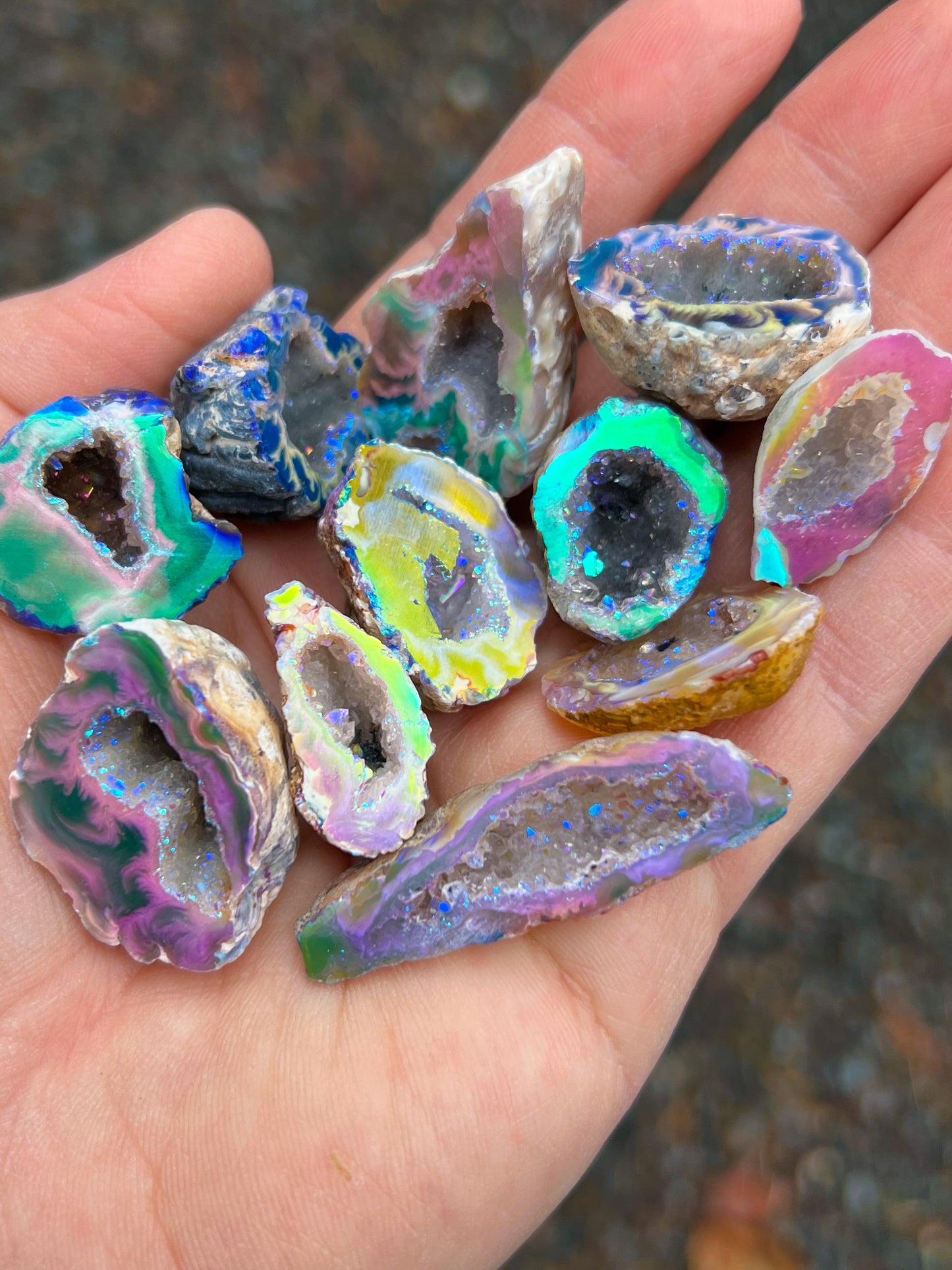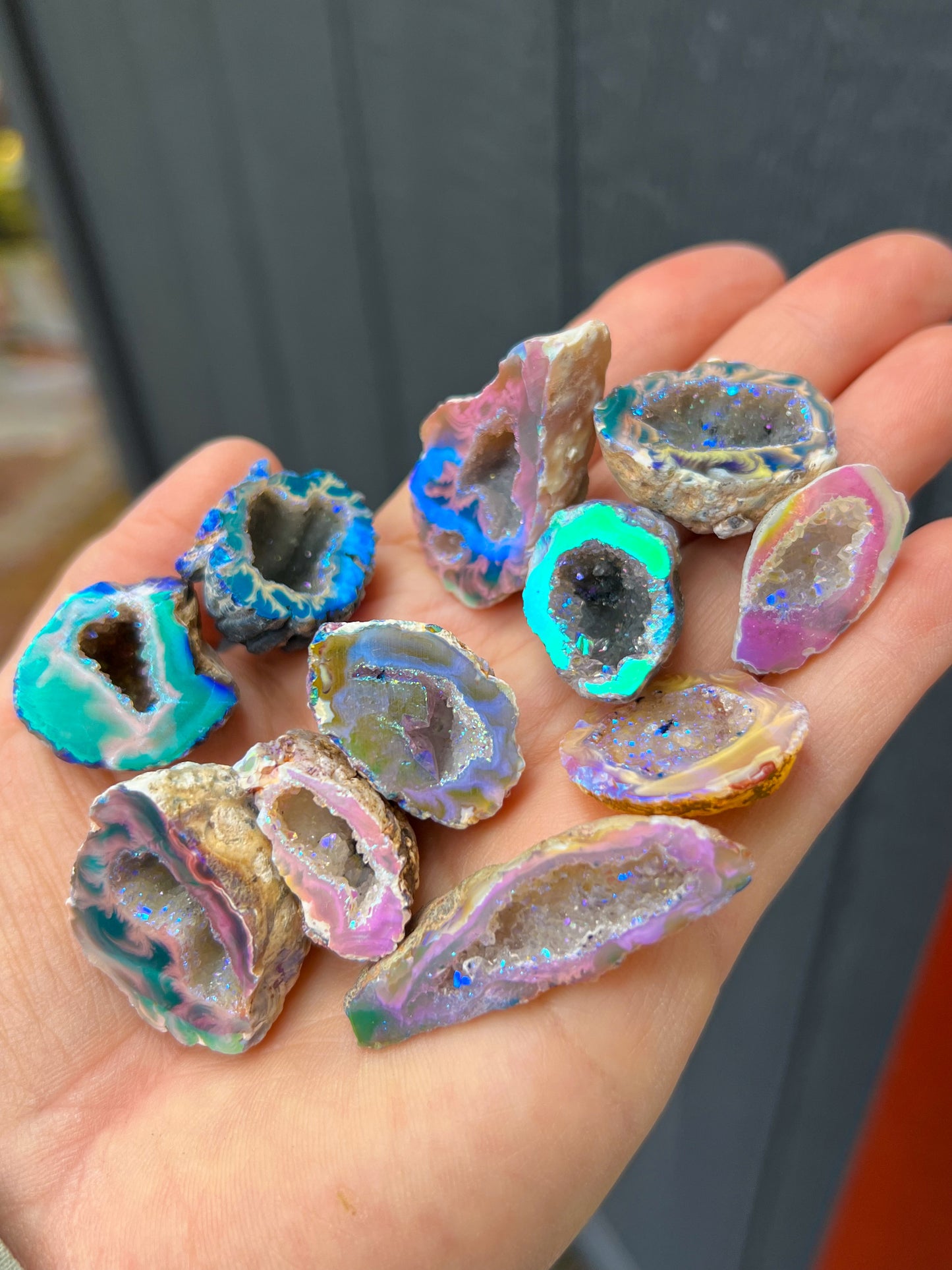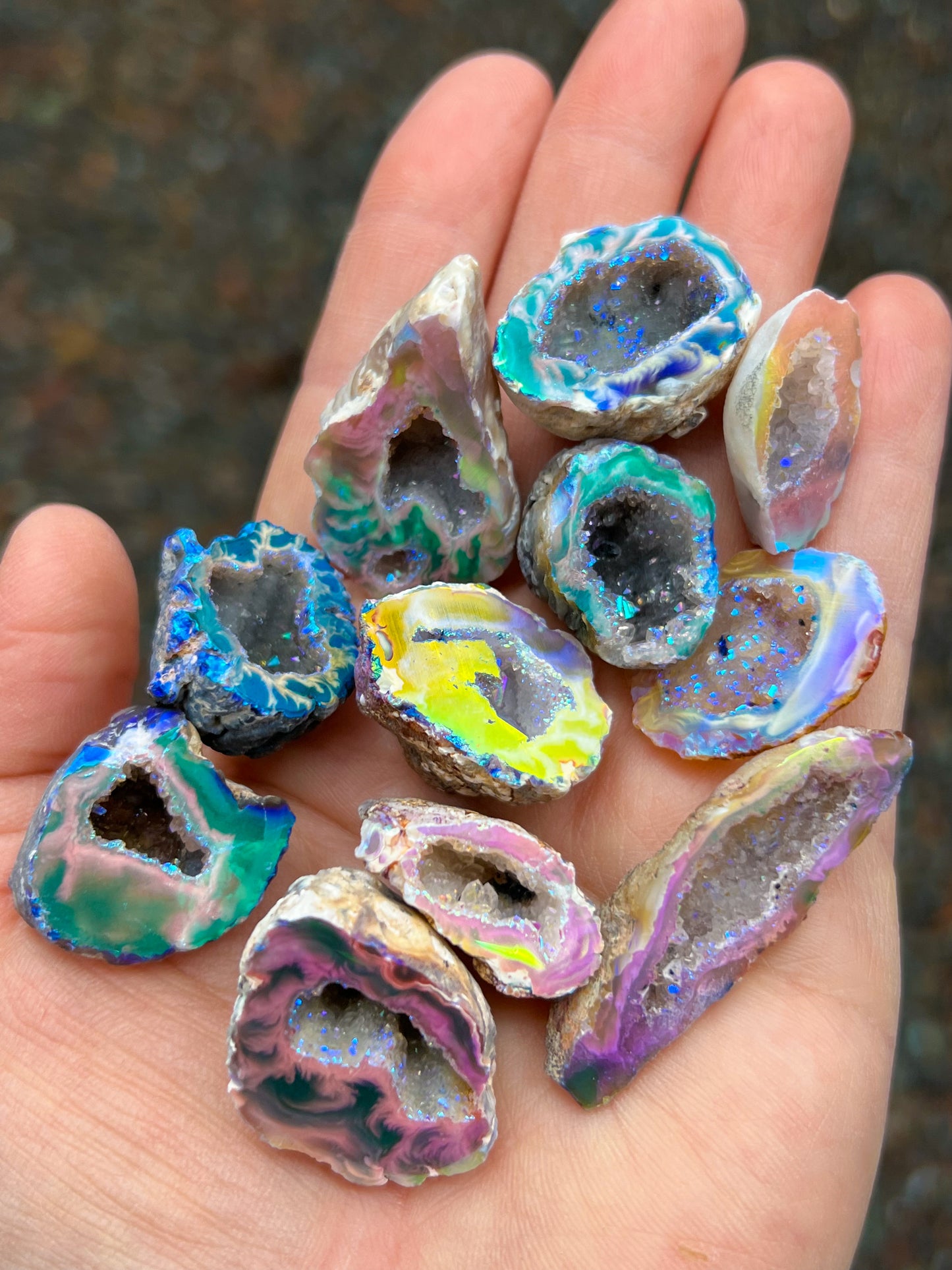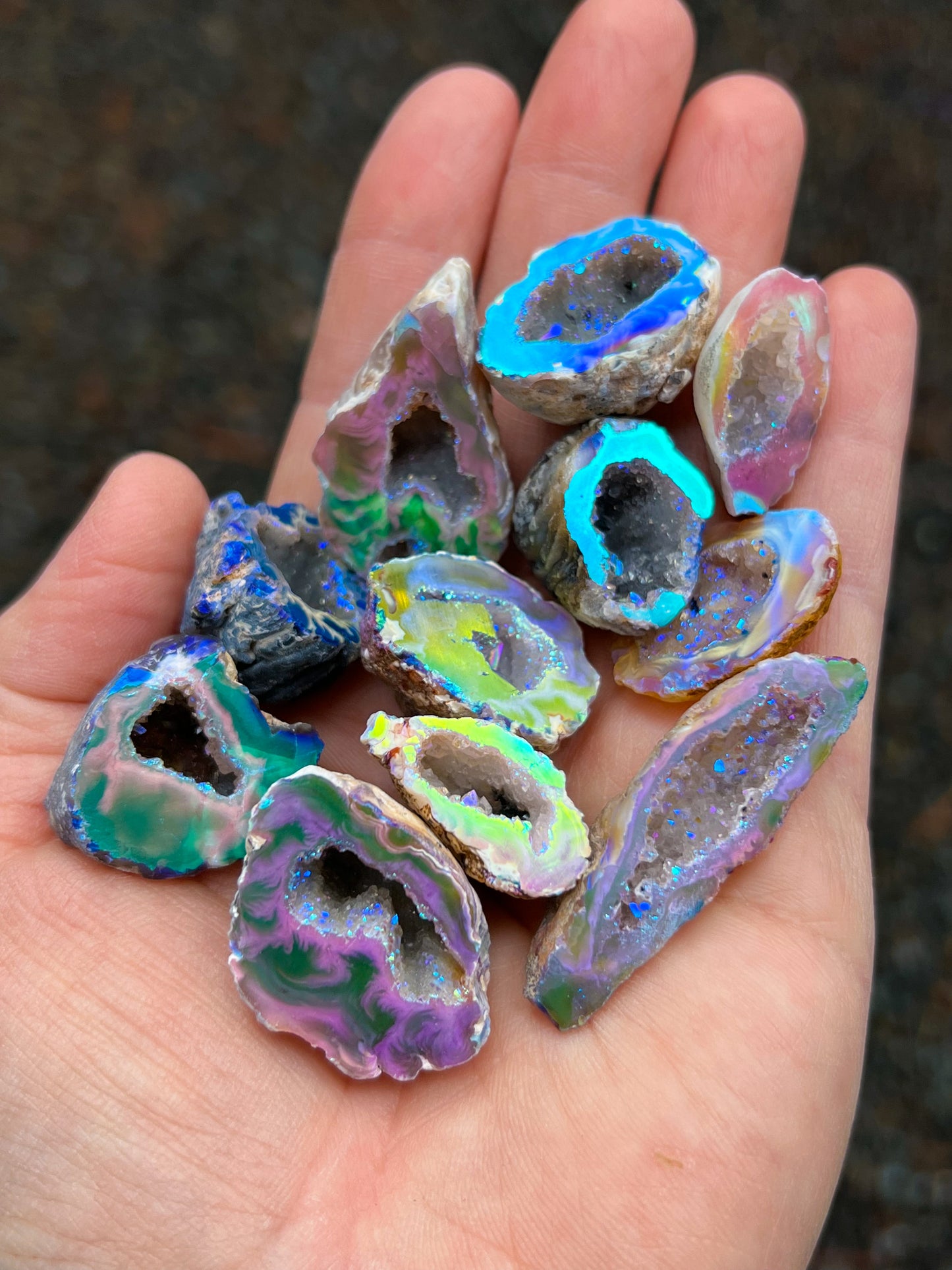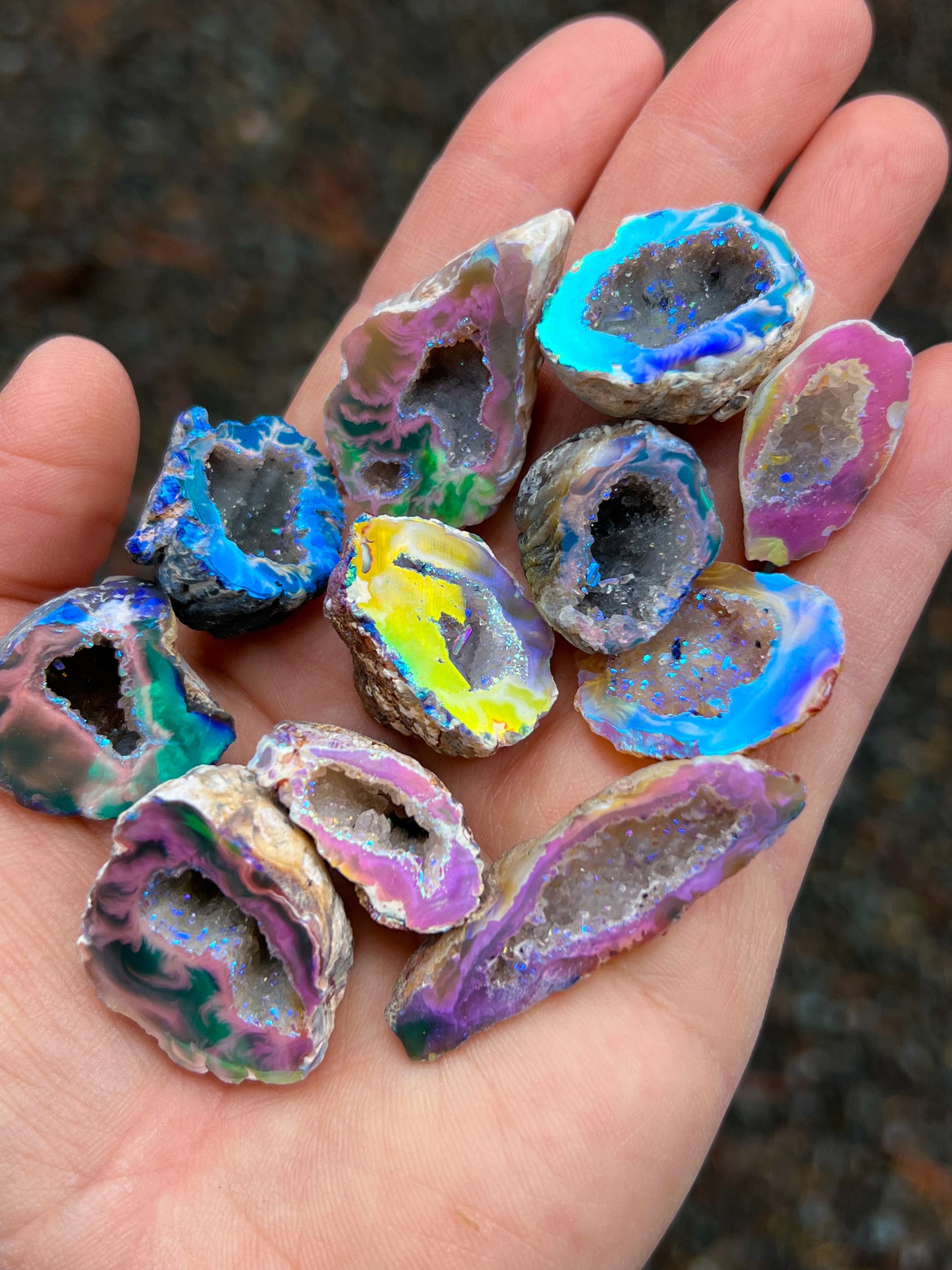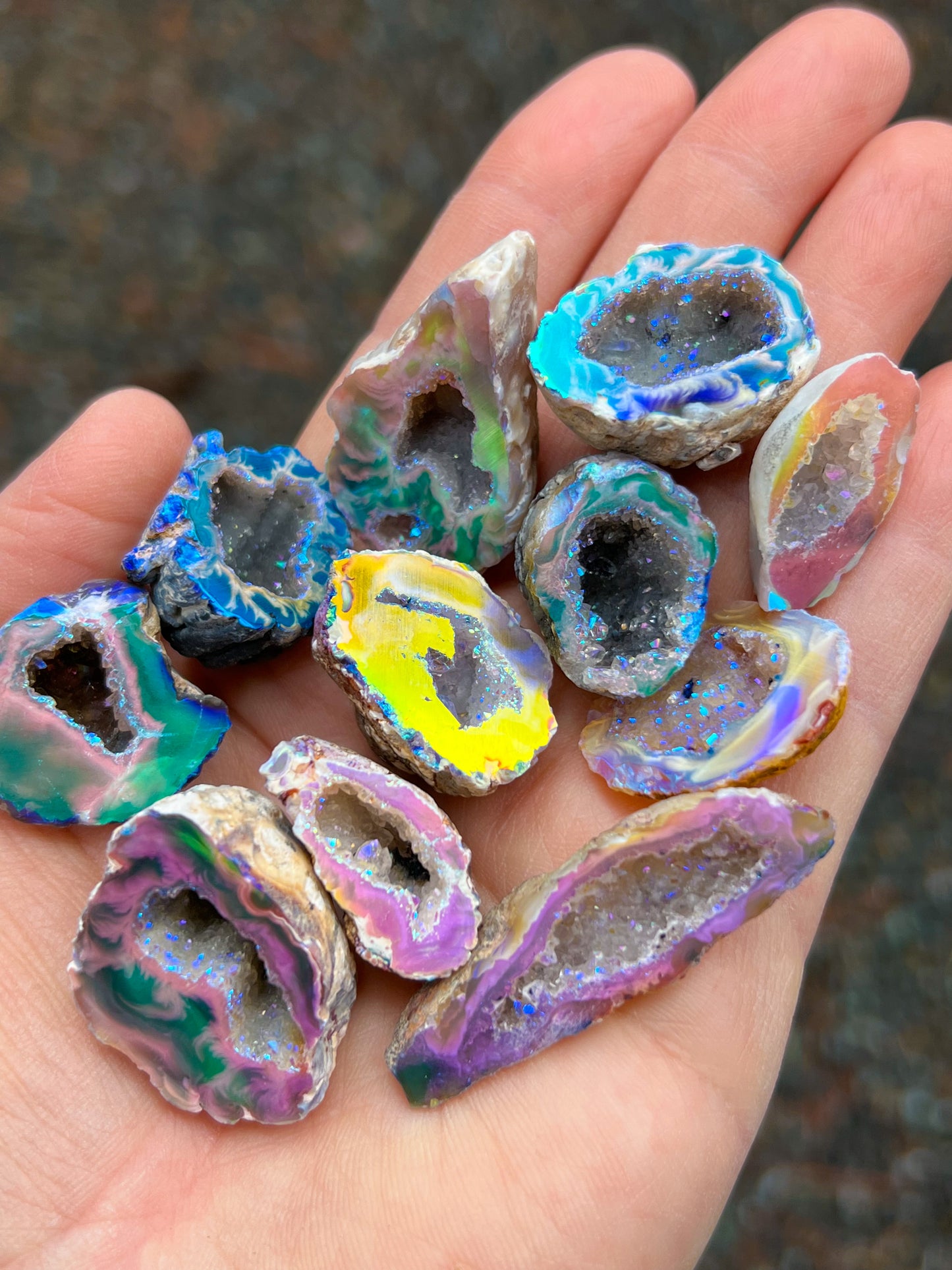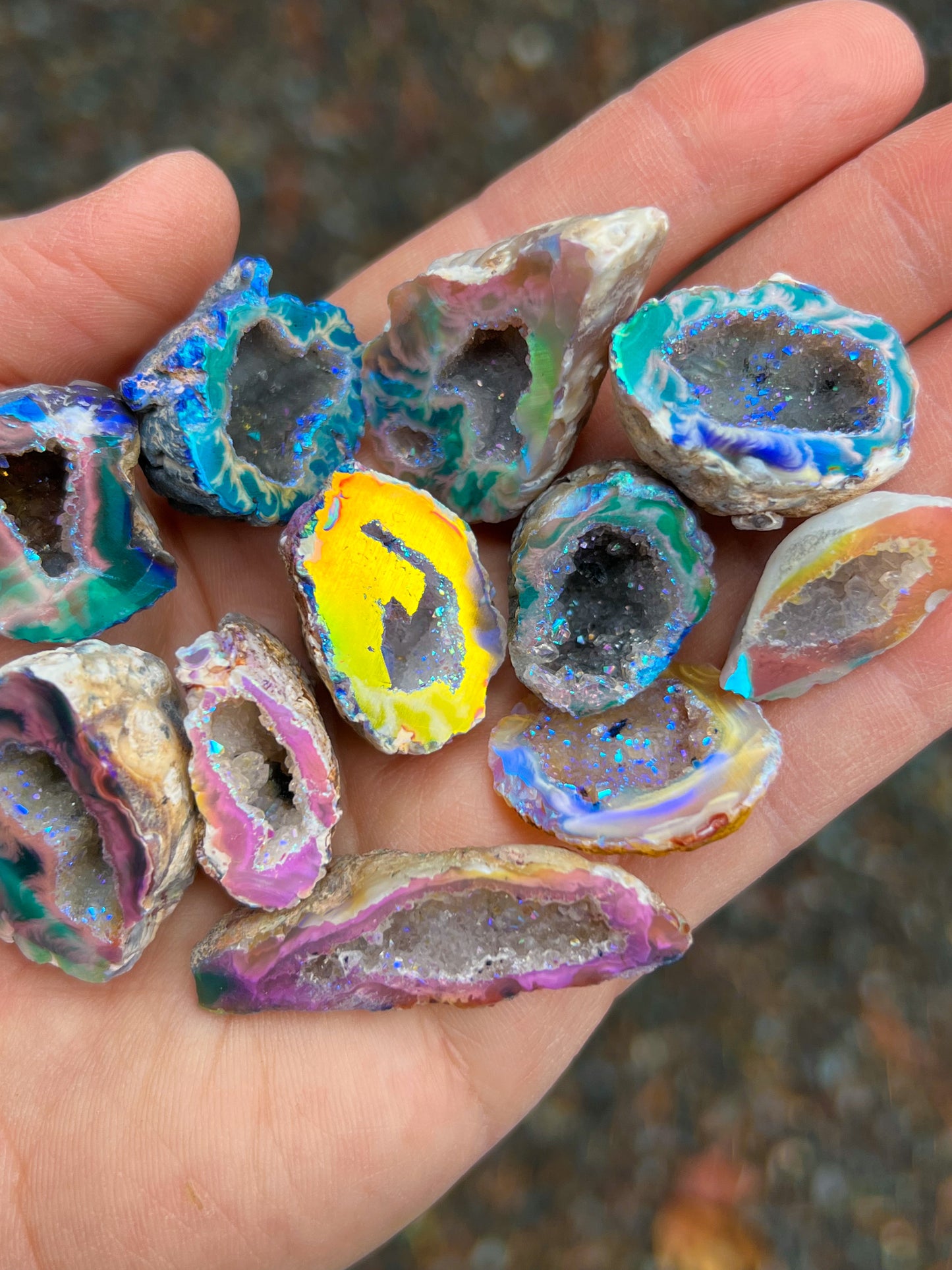 consciously sourced

our crystals and minerals are selected for their energy at the source.

eco-friendly packaging

our packaging and materials are non-toxic and recyclable or reusable. We are constantly working on reducing waste and environment impact; we are on track for 100% green packaging in 2023!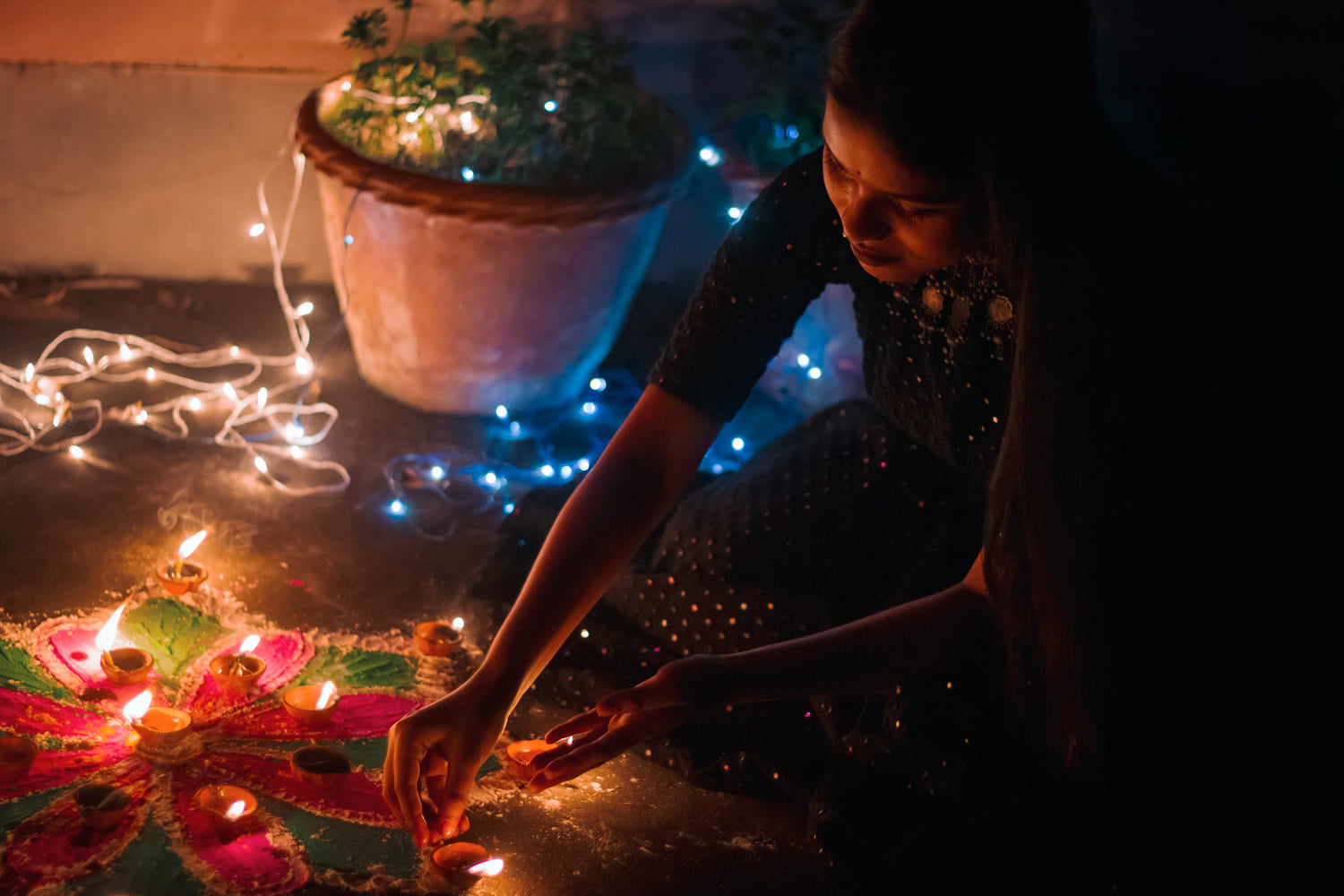 Enchant your Space
we make selecting crystals easy - you will only find happy crystals here, energetically clean and ready to vibe with you, in your space.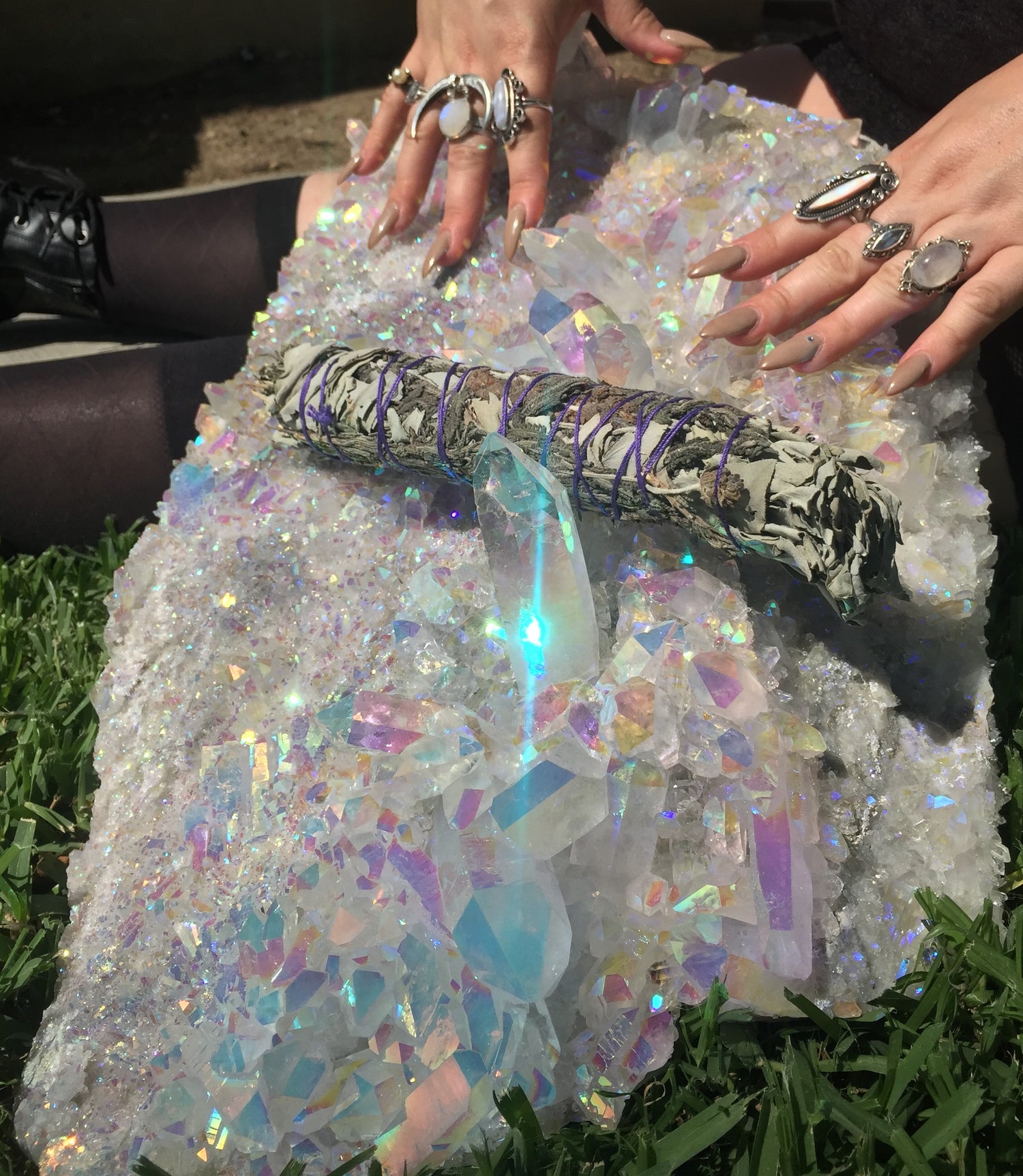 surround yourself with magic
creating a clean energy space starts with your surroundings.
Feel your space, see it. Let your space speak to you. Vibrations will become higher and white light energy will fill your space. Low vibrations will transmute into higher, lighter vibrations. Breath in white light energy, breath out anxiety, stress...transmute and vibrate higher.
Being in tune with your surroundings is a primal aspect of our ancient existence and is part of who we are. Using our senses as to observe, to feel and to sense what we need or don't need - That is when we begin to tap into and empower our intention for use in our daily lives.
We are proud to offer only happy crystals - clear and clean of any energies and ready to tune with you!