Regular price
Sale price
$27.00 USD
Unit price
per
Sale
Sold out
Share
This listing is for the Angel Aura Apophyllite Stalactite shown. Featuring multiple top grade gemmy Apophyllite crystals over a sparkling chalcedony stalactite. Displays beautifully! A magical addition to any collection!


Dimensions: 2" x 1.5" x 1.5"
Locality: India


☽❣☾ Apophyllite is a crystal that works to deepen levels of consciousness, and is used as a powerful connection to the spiritual world. Apophyllite is an energy stimulator that brings high crystal vibration energy to mystical workings. Place on your third-eye chakra to enhance clairvoyance and mystical visions. These powerful pyramid points activate the Third-Eye and Crown Chakras, making them more receptive to spiritual energies.

Apophyllites can transfer ideas gathered from the higher domains to be used with the conscious mind. Meditating with an Apophyllite to enhance clarity, focus and truth from within.

The spiritual connection of Apophyllite makes it an excellent helper crystal for deep meditation, mystical vision, and inter-dimensional or astral travel. It has been used in firewalking to protect the walker by assisting the meditative state and bring a sense of spiritual coolness. The magic of Apophyllite is to help one remain conscious and aware on this plane during these travels spiritual journeying.
View full details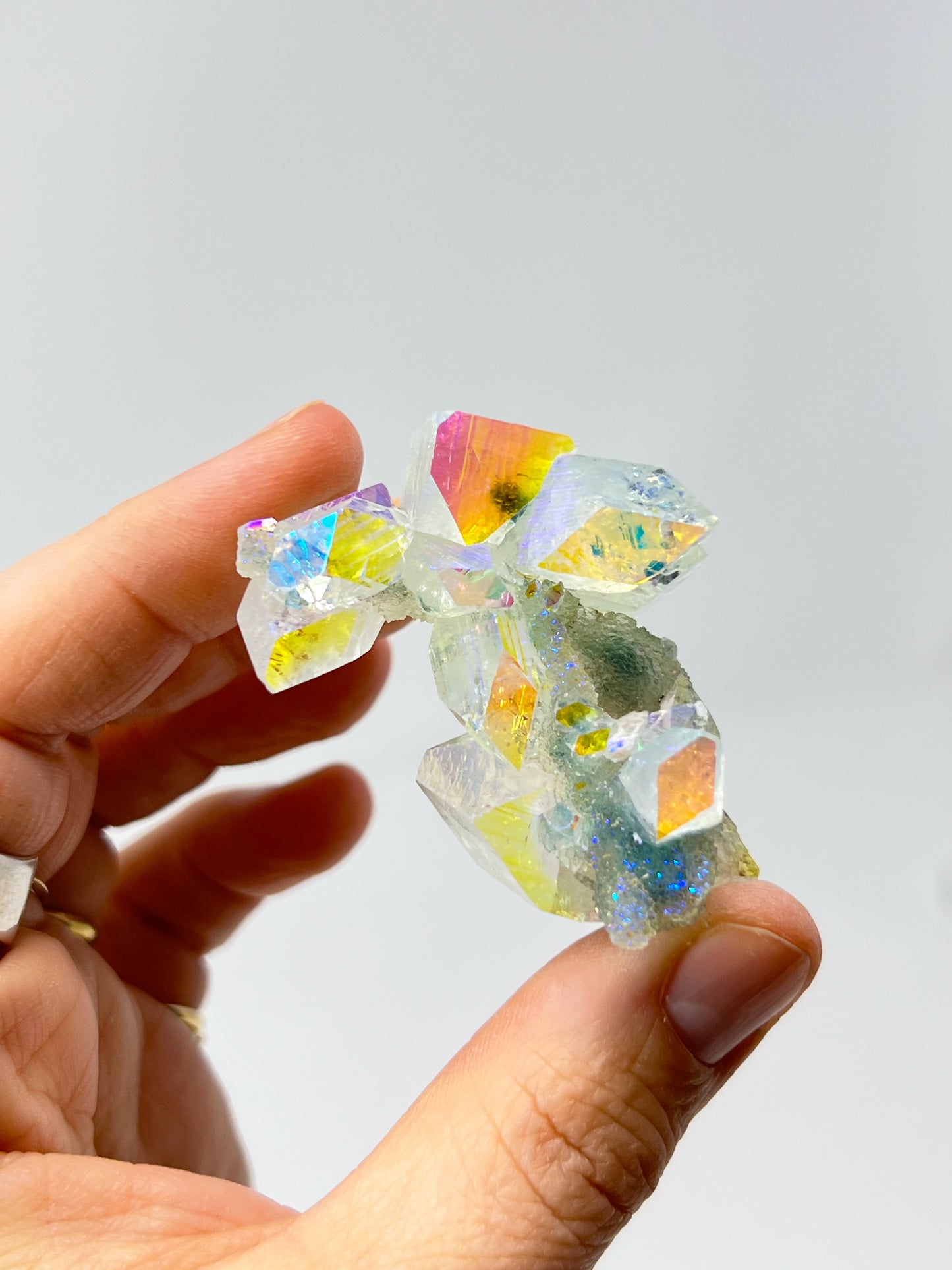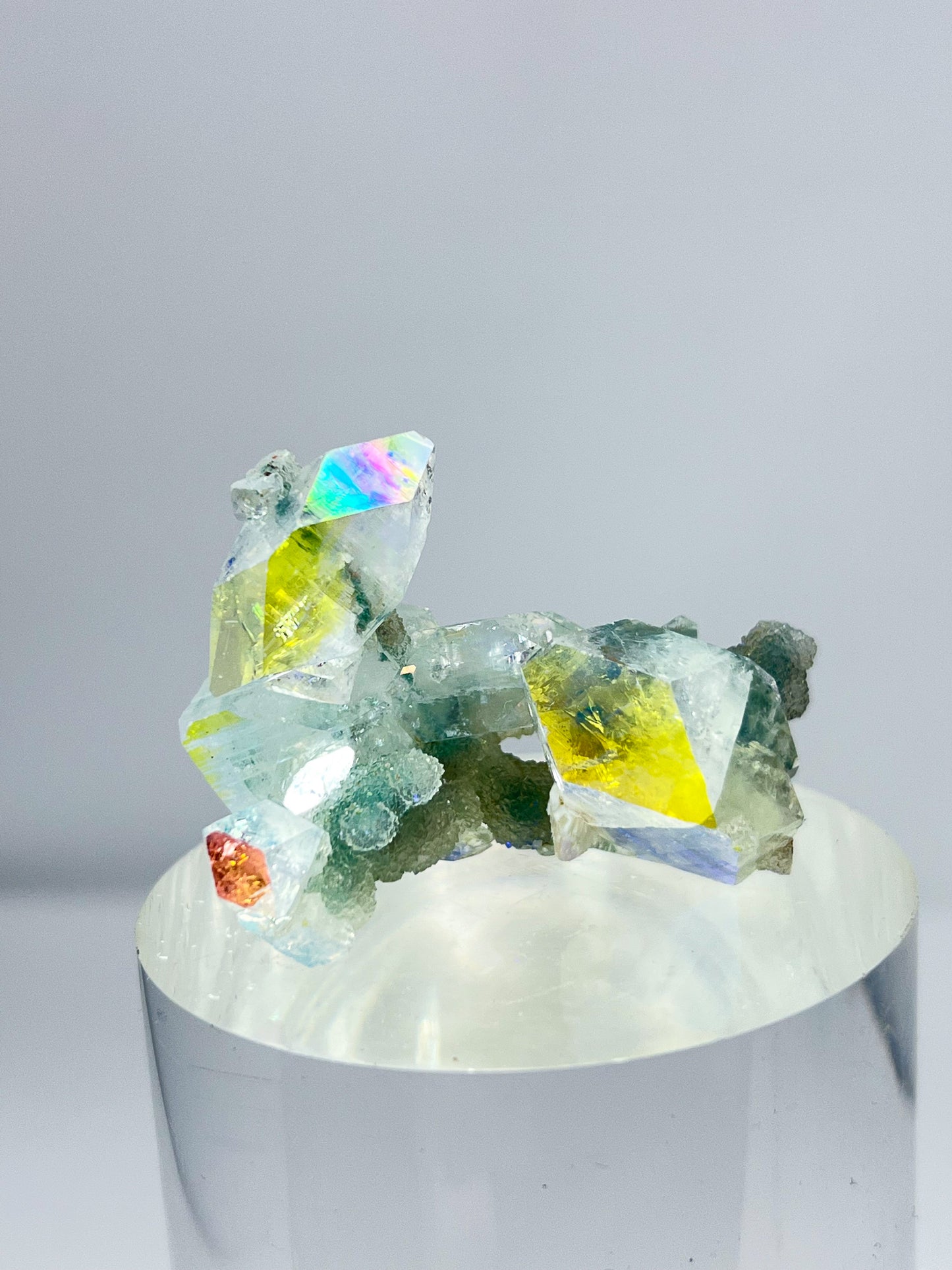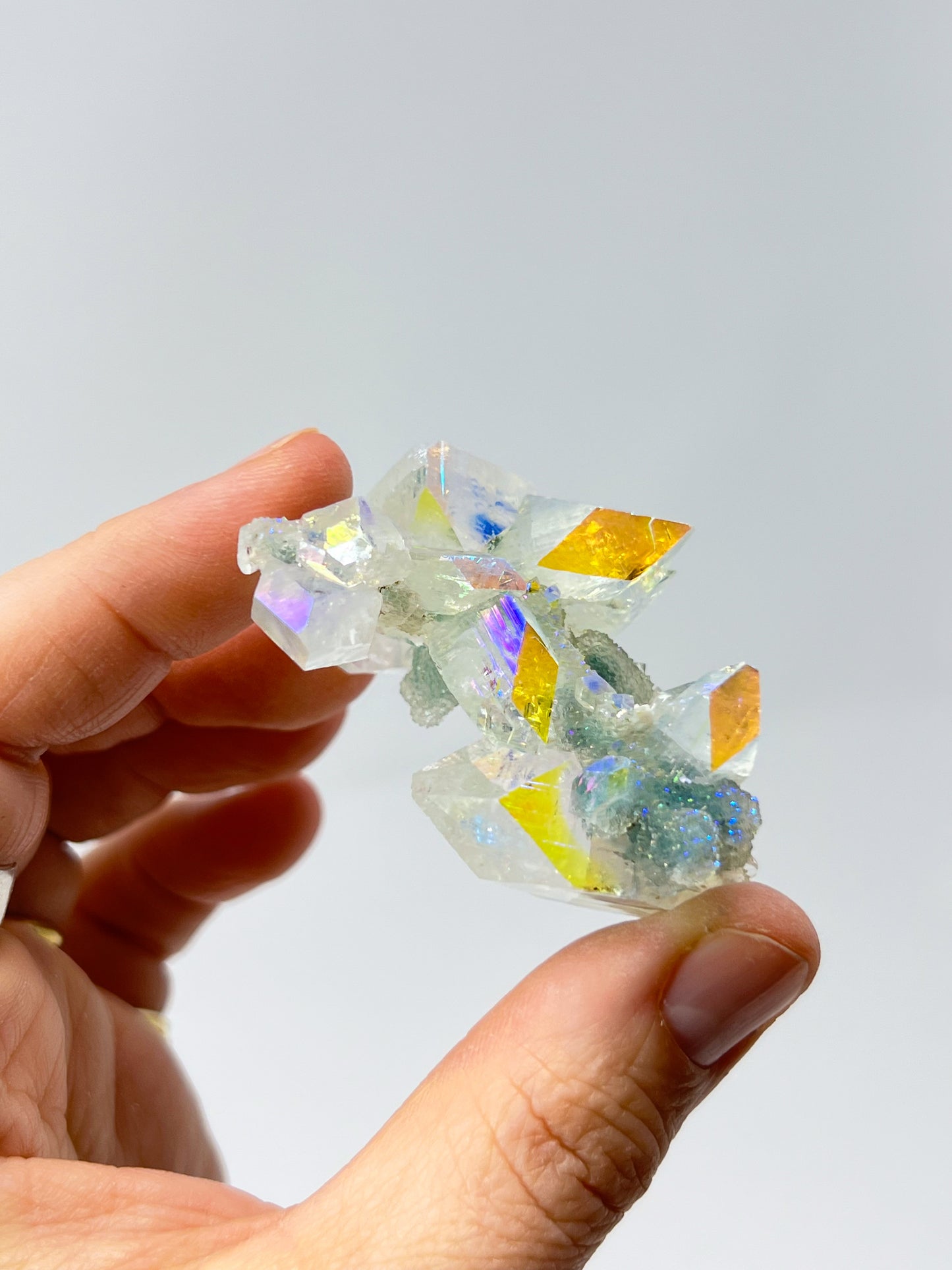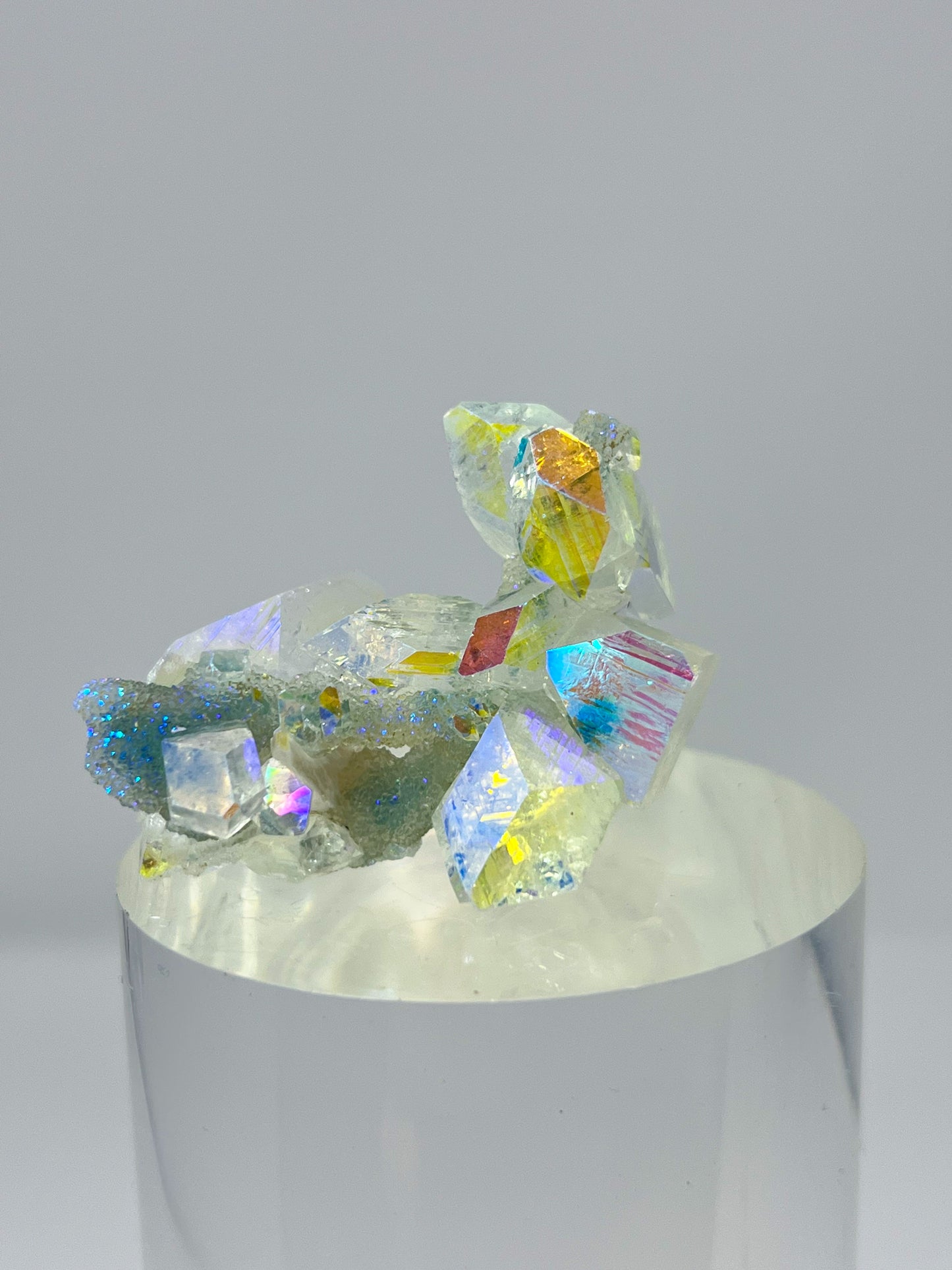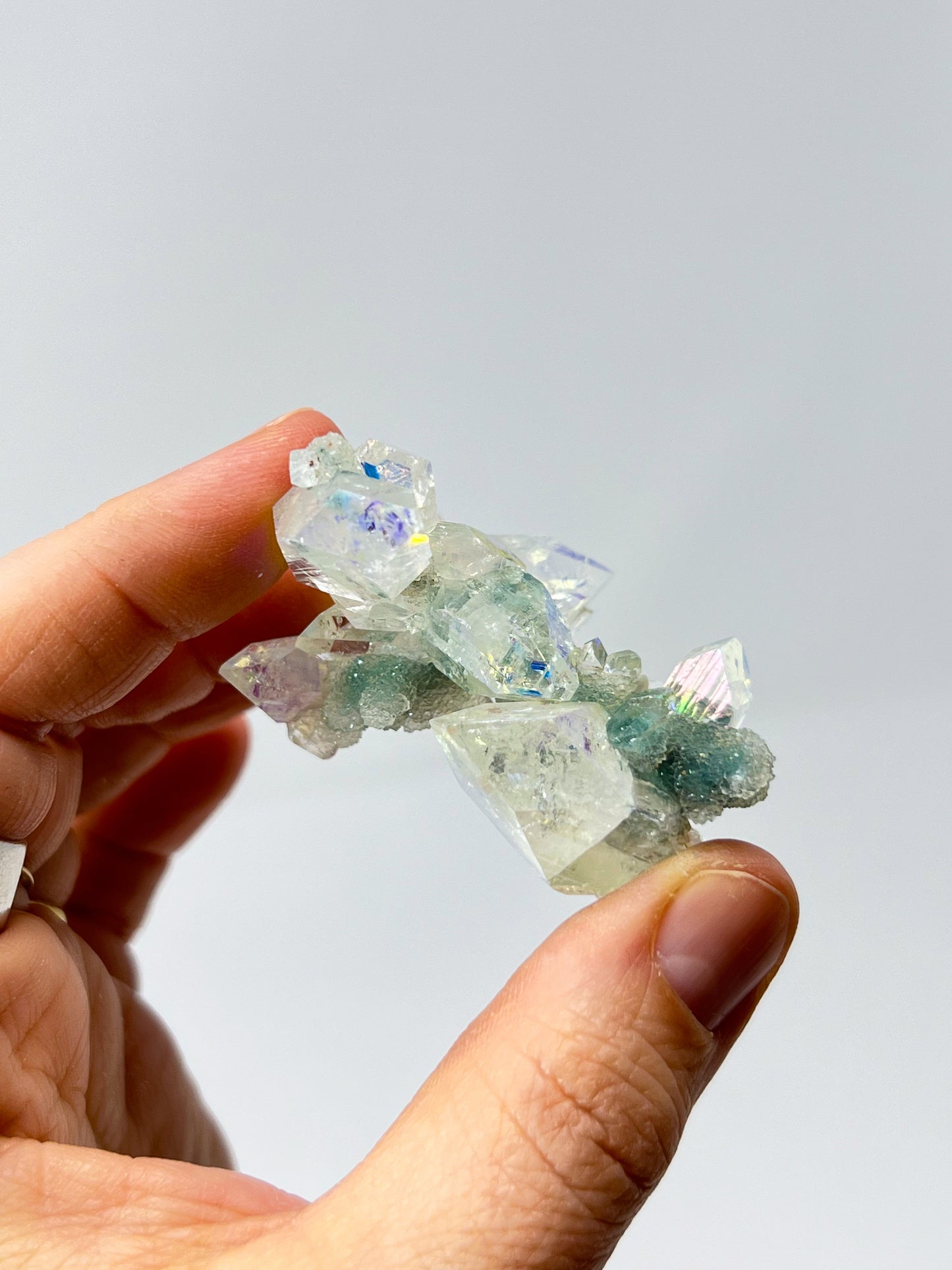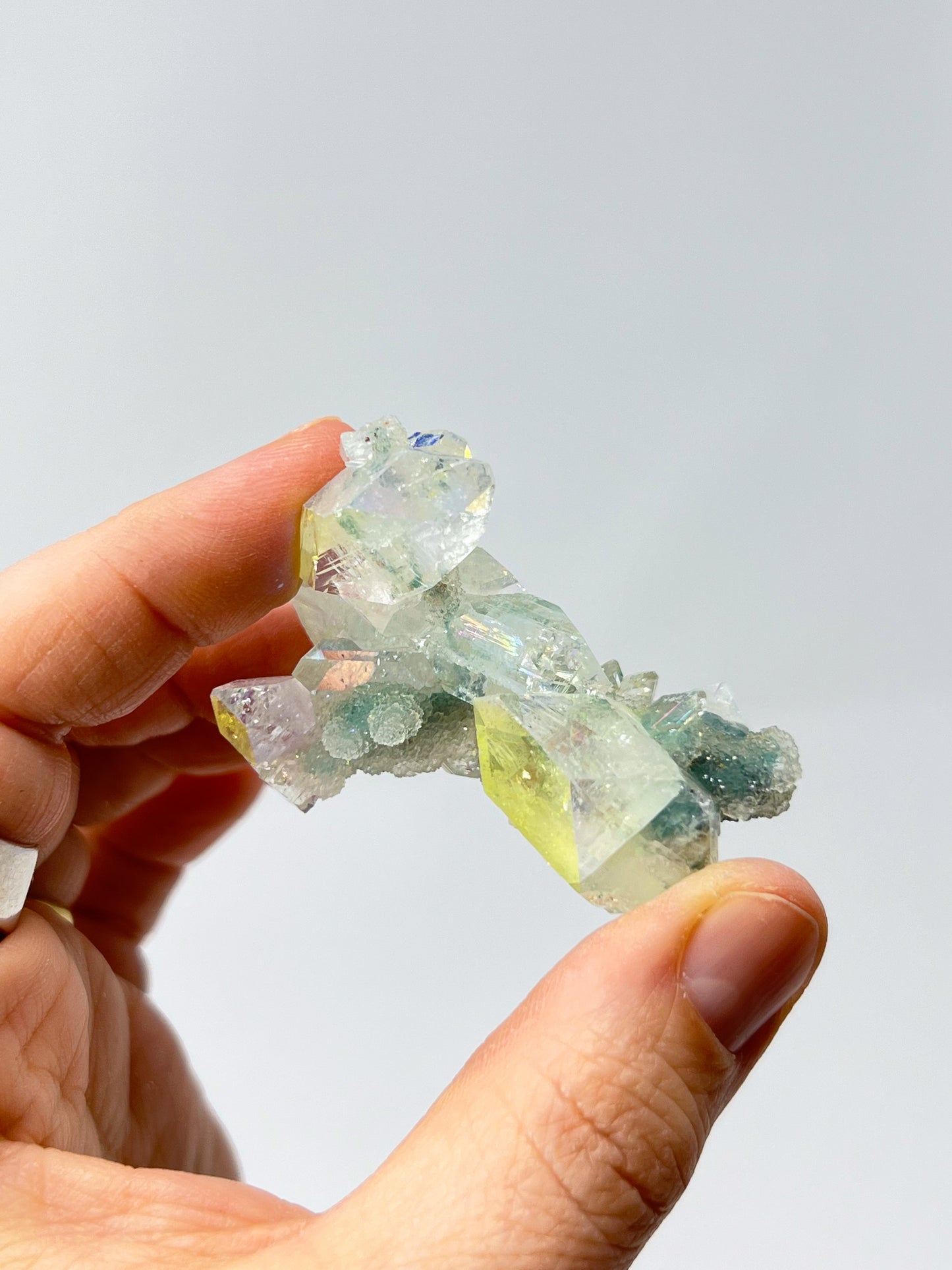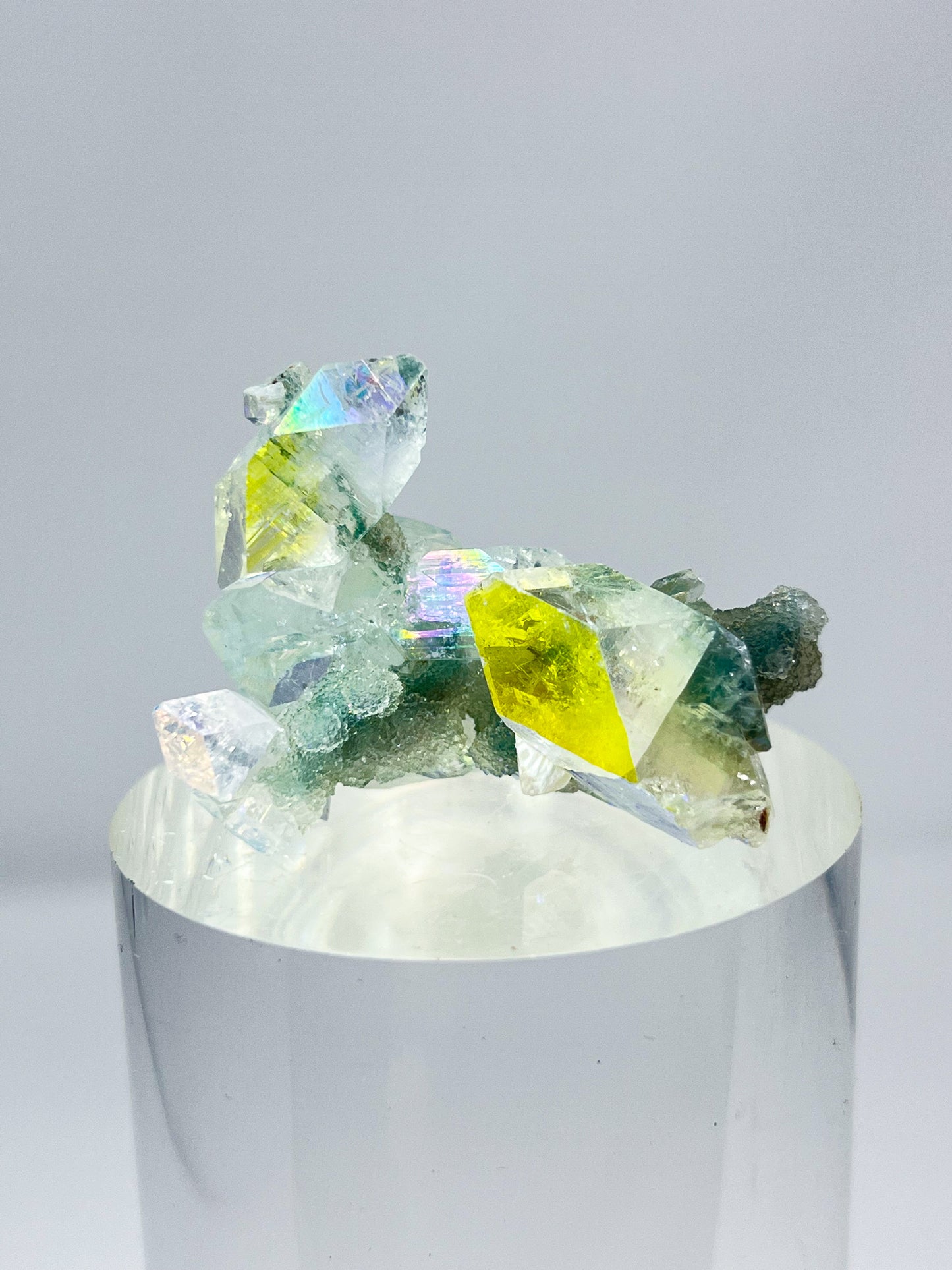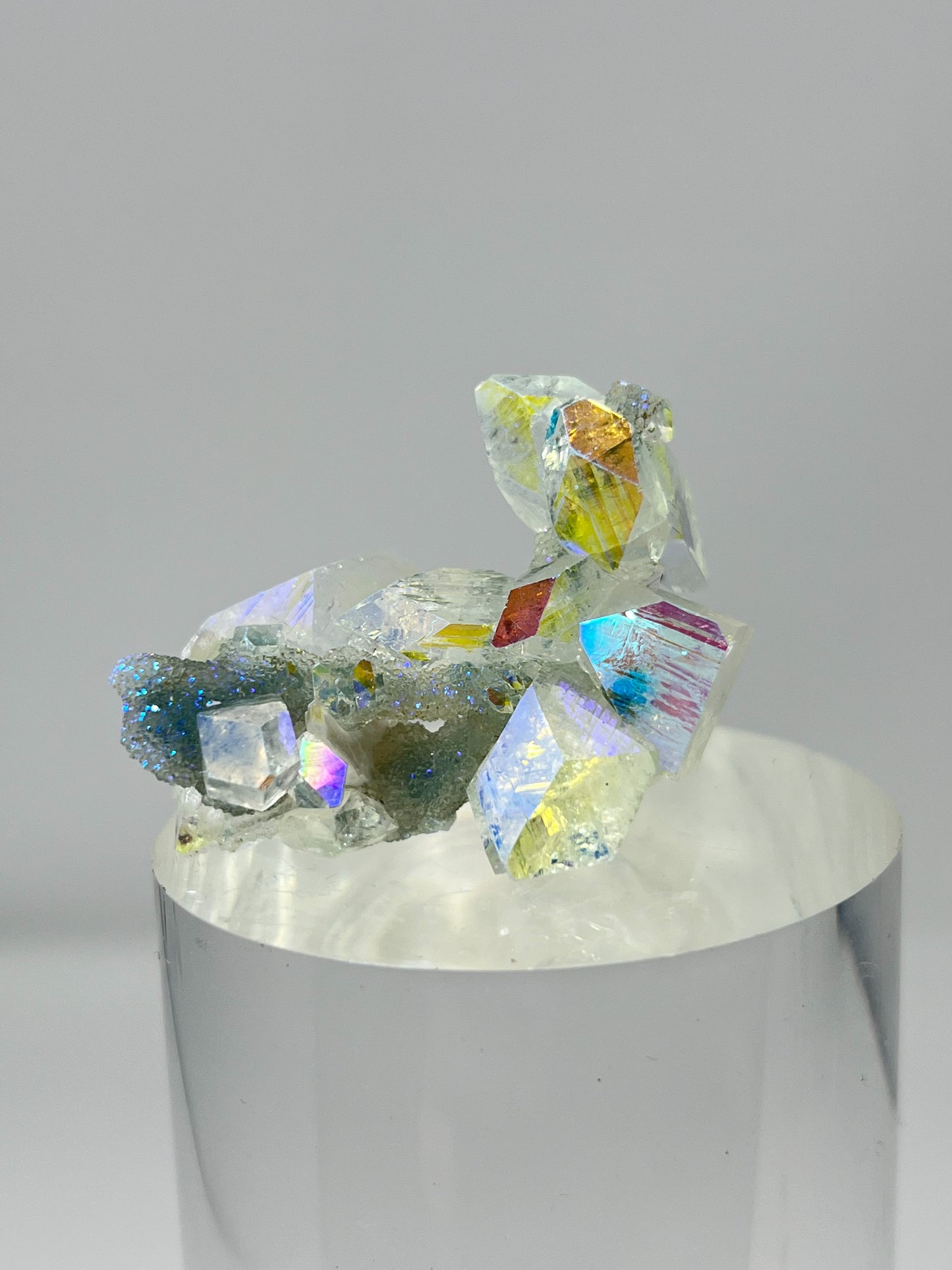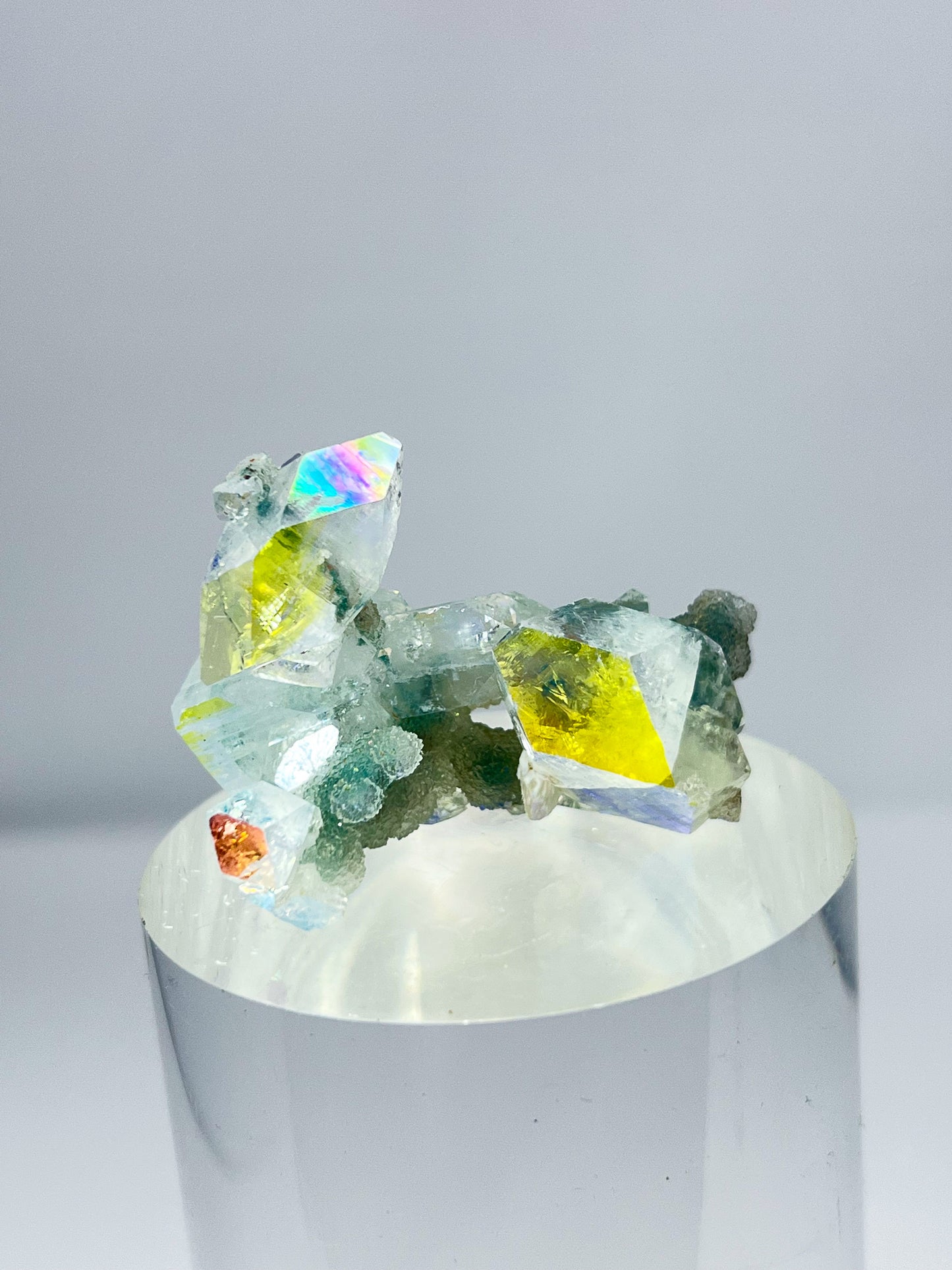 consciously sourced

our crystals and minerals are selected for their energy at the source.

eco-friendly packaging

our packaging and materials are non-toxic and recyclable or reusable. We are constantly working on reducing waste and environment impact; we are on track for 100% green packaging in 2023!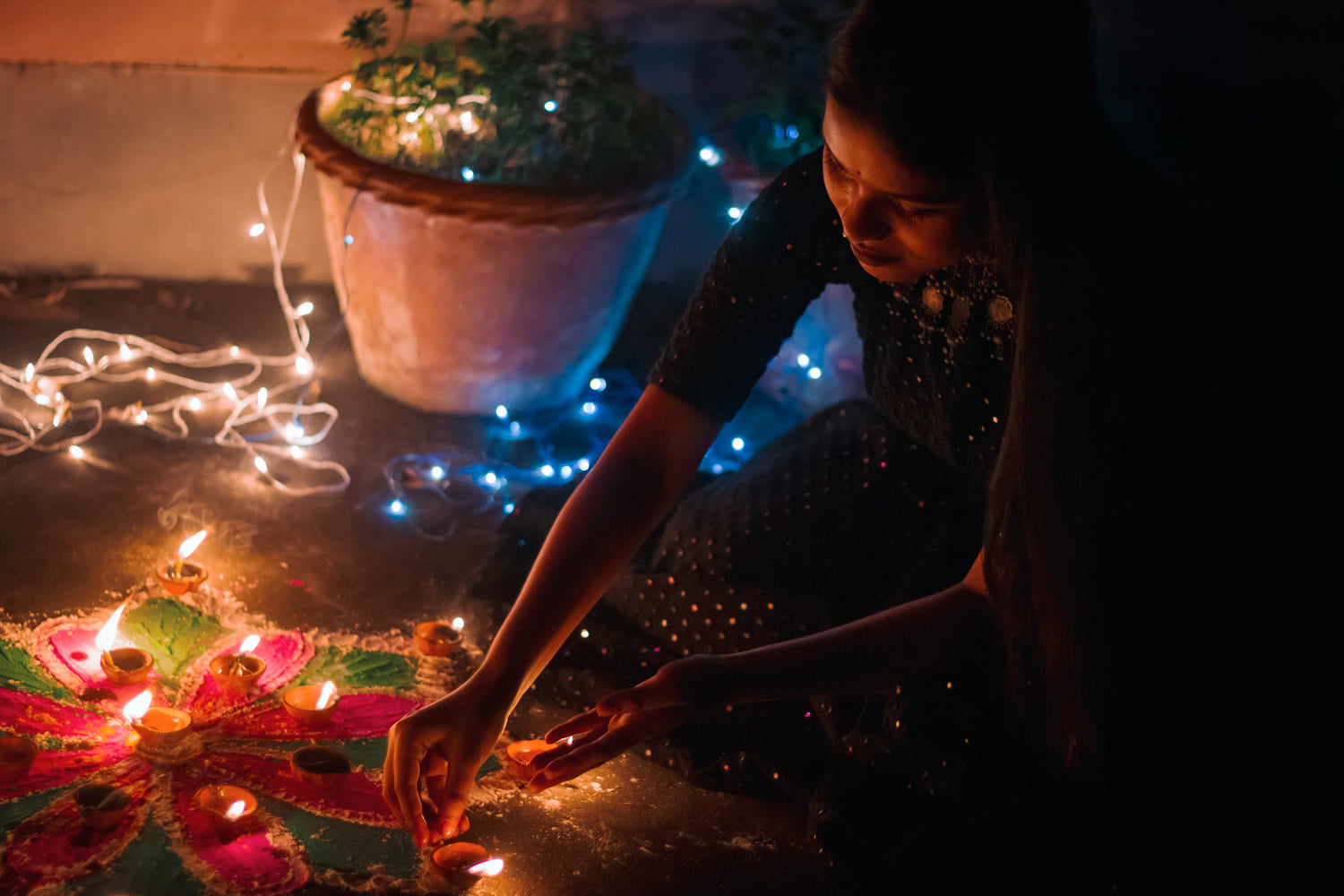 Enchant your Space
we make selecting crystals easy - you will only find happy crystals here, energetically clean and ready to vibe with you, in your space.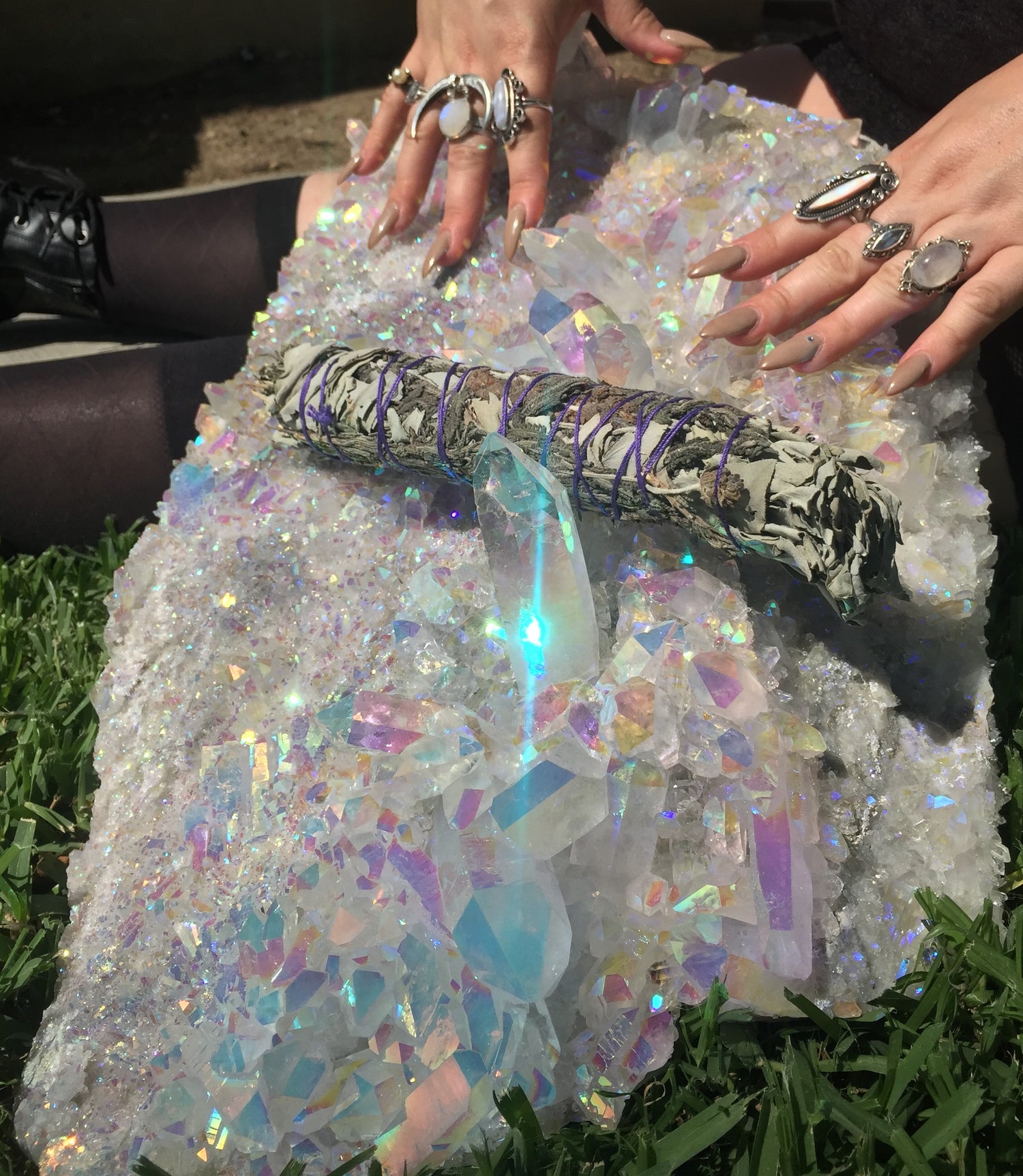 surround yourself with magic
creating a clean energy space starts with your surroundings.
Feel your space, see it. Let your space speak to you. Vibrations will become higher and white light energy will fill your space. Low vibrations will transmute into higher, lighter vibrations. Breath in white light energy, breath out anxiety, stress...transmute and vibrate higher.
Being in tune with your surroundings is a primal aspect of our ancient existence and is part of who we are. Using our senses as to observe, to feel and to sense what we need or don't need - That is when we begin to tap into and empower our intention for use in our daily lives.
We are proud to offer only happy crystals - clear and clean of any energies and ready to tune with you!