Regular price
Sale price
$58.00 USD
Unit price
per
Sale
Sold out
Share
This listing is for Canadian Ammolite Gemstone shown above. Featuring a gorgeous display of opalized ammonite in a range of colors. This is one of my favorite pieces out of our ammolite collection. We sourced these in person a few years back from Canada Fossils during our visit!

Size: 1.75" X 1.25" x .25"
Weight: 16g

۞ Canadian Ammolite is a rare, gem quality iridescent opal fossil of the Ammonite Sea Creature that existed billions of years ago. The stunning natural gem graded Ammolite is found in Alberta, Canada. We visited the source in person, and hand selected these incredible quality gemstones for you! These are perfect for jewelers to wire wrap, or to use simply as a powerful ritual tool.

Ammonite is named after the spiral horn of Amon, the Egyptian god, Ammolite also derives from the Greek for horn. In ancient Greece, Pliny the Elder declared ammolite a most holy stone because it instilled prophetic dreams. In the Middle Ages ammolites were believed to be dragon's heads and were bound to the left arm for magical protection.

Promotes natural survival instincts and encodes your lifepath. Ammolite offers structure and clarity, and relieves birth trauma. Called the Seven Color Prosperity Stone by Feng Shui masters, Ammolite has absorbed cosmic energy over aeons and stimulates Qi, life force, through the body. Keep it in the home to attract health and prosperity, and in business premises to promote business dealings.

View full details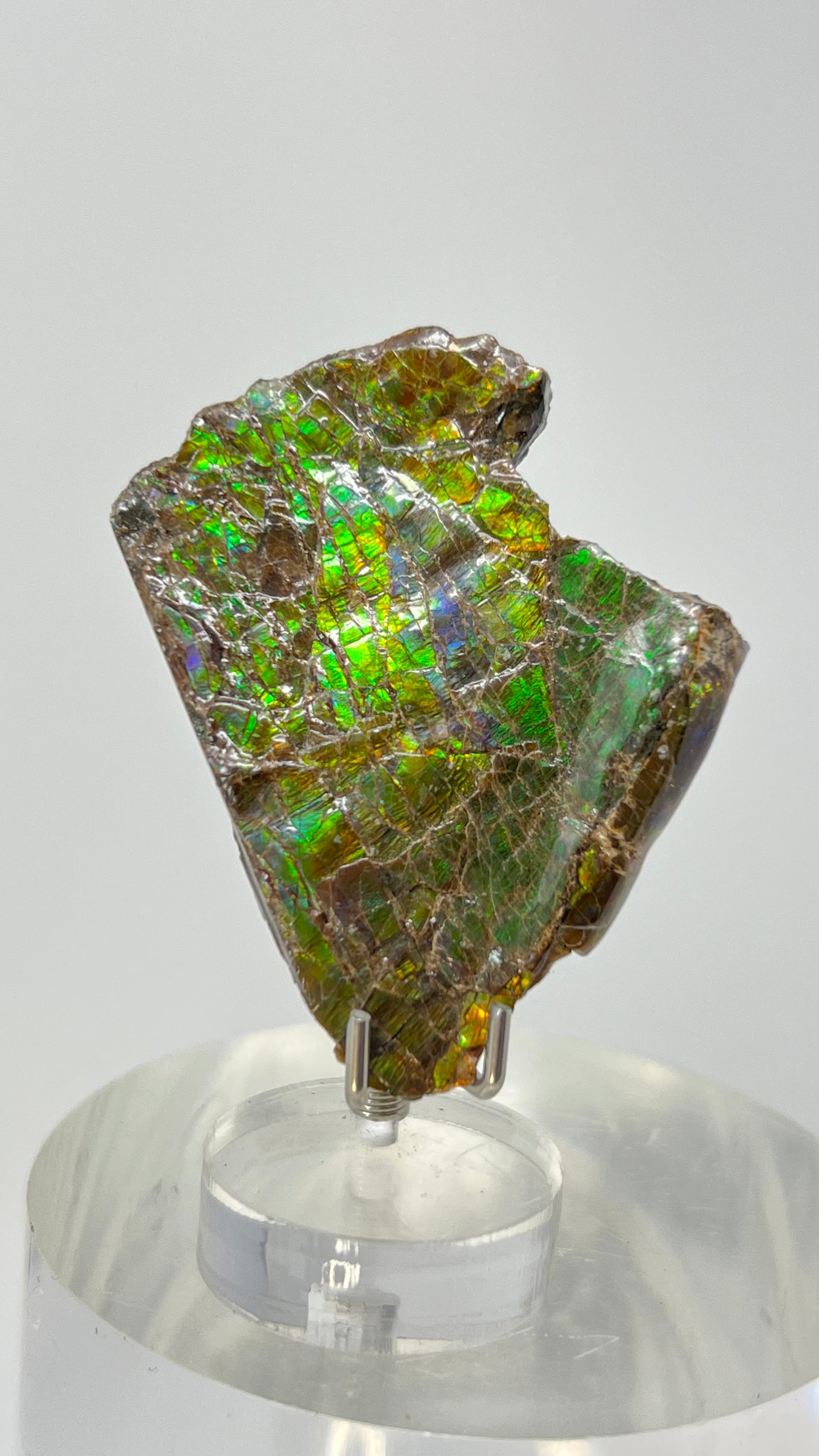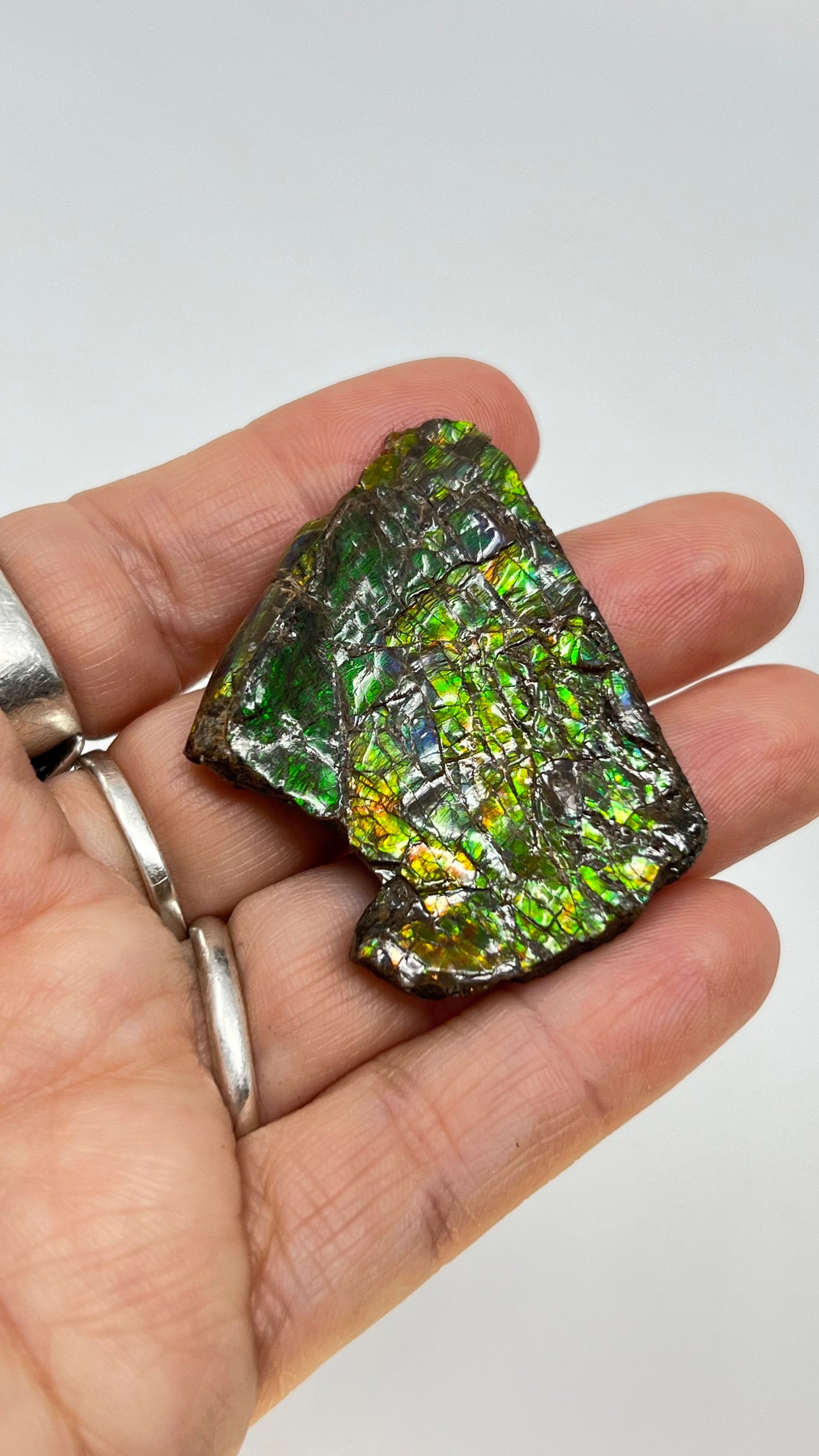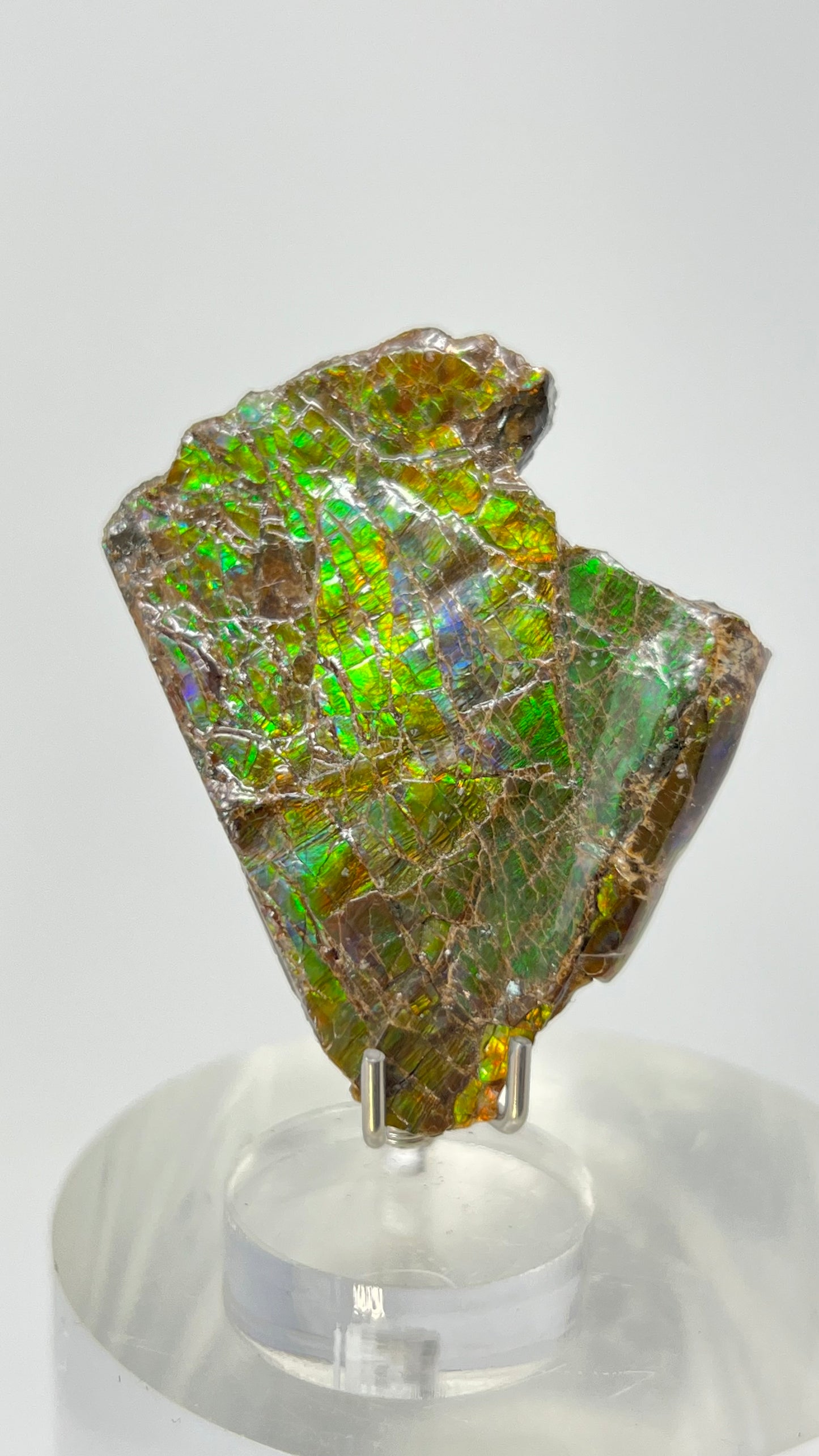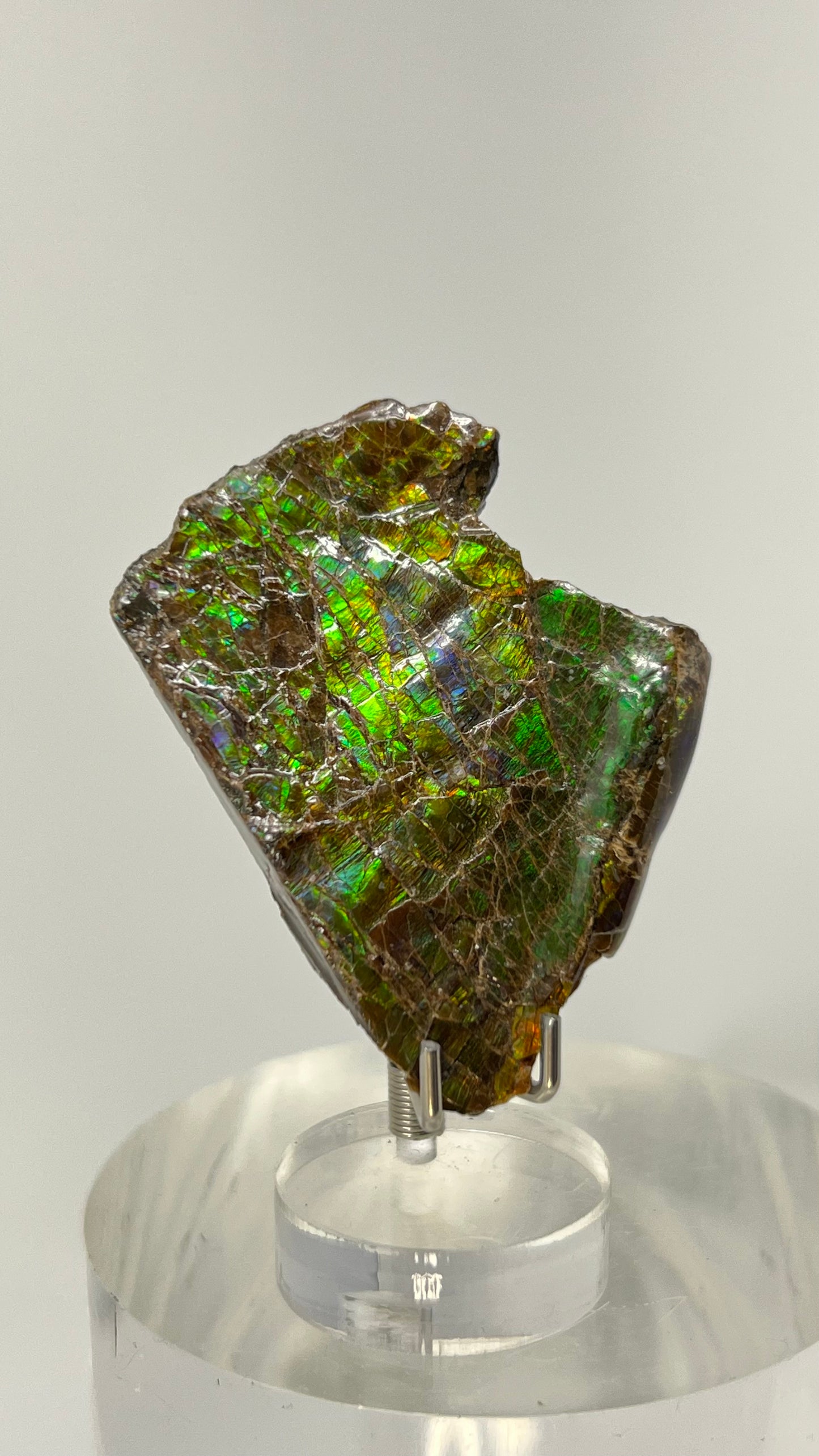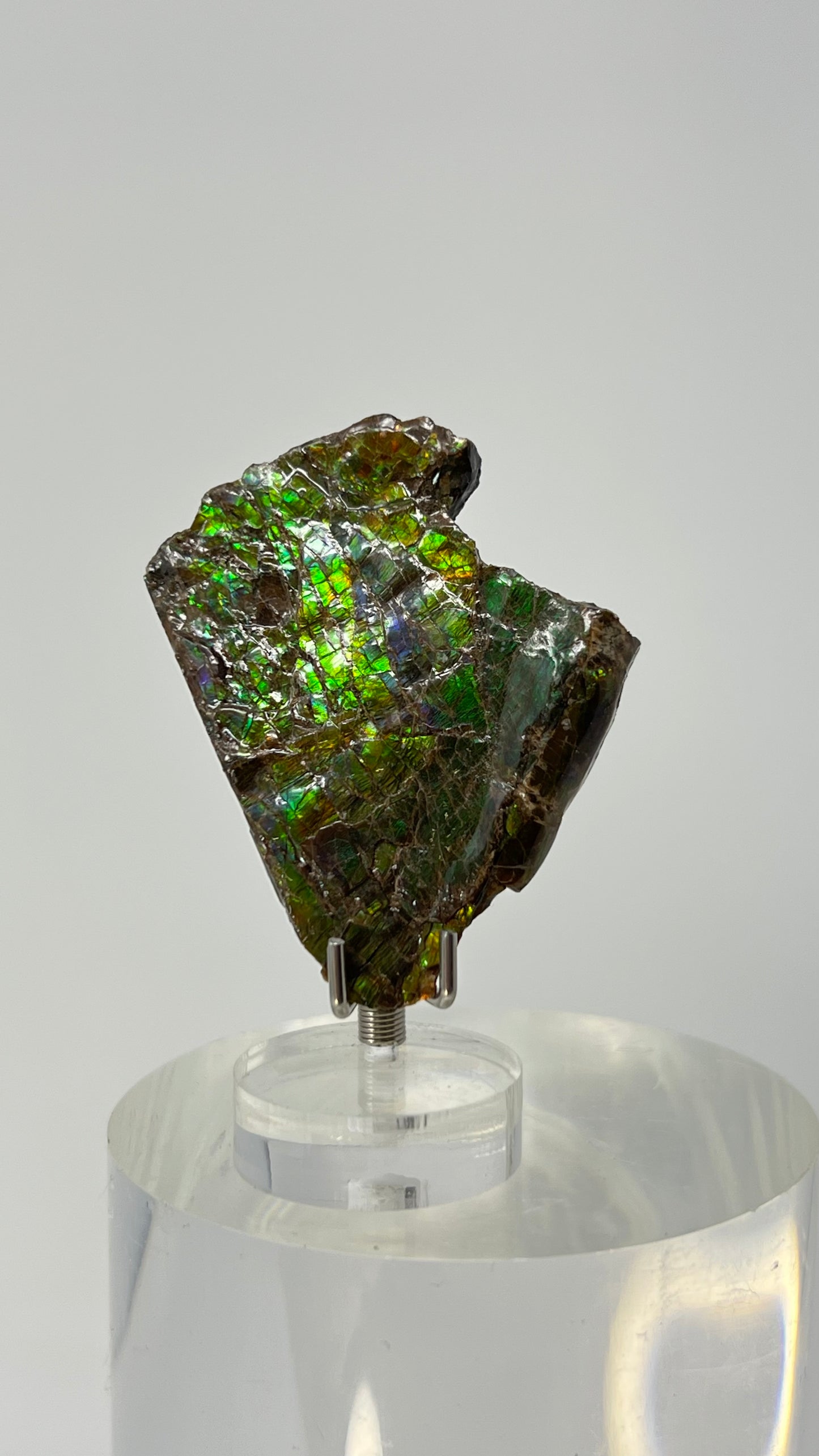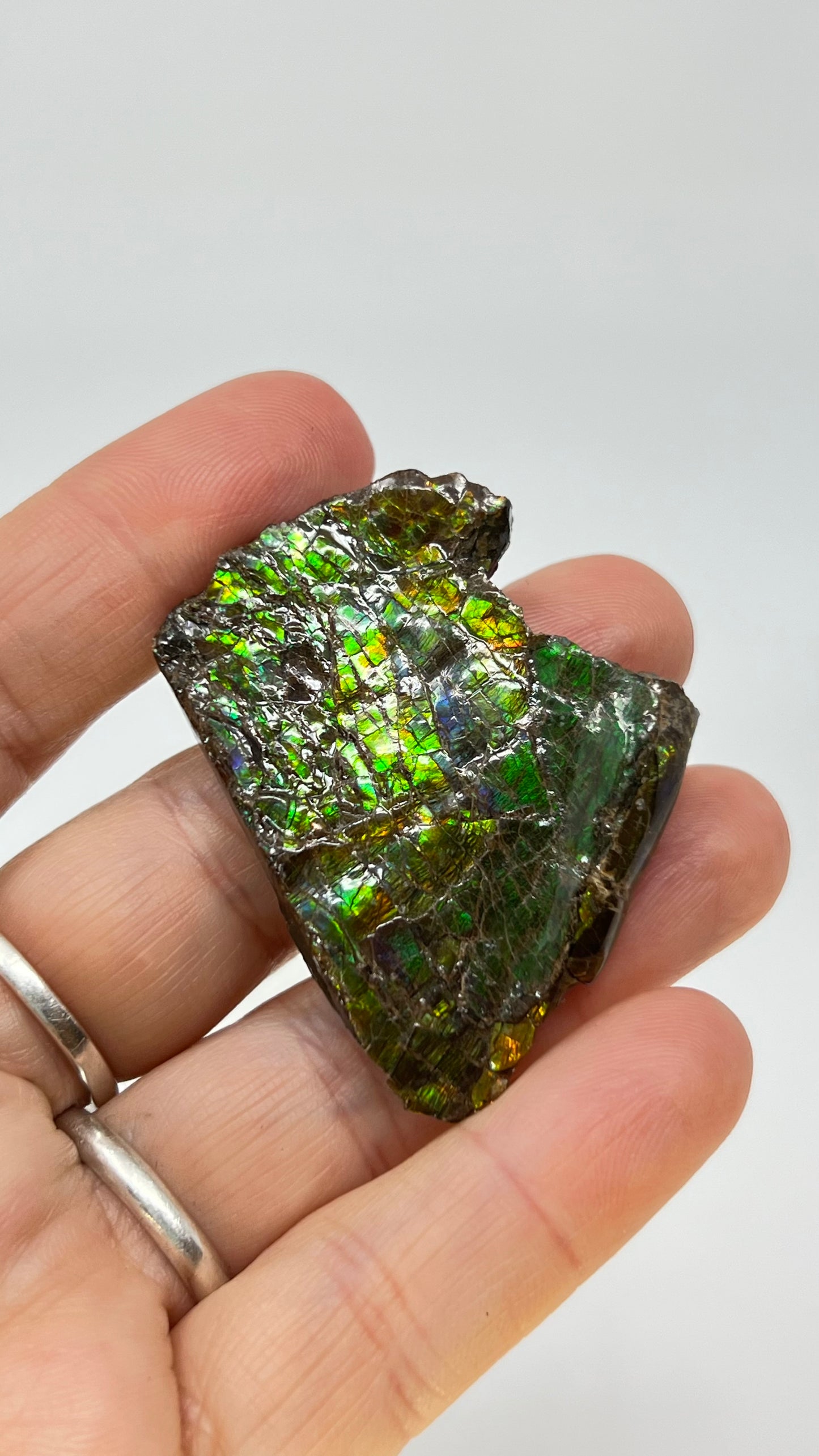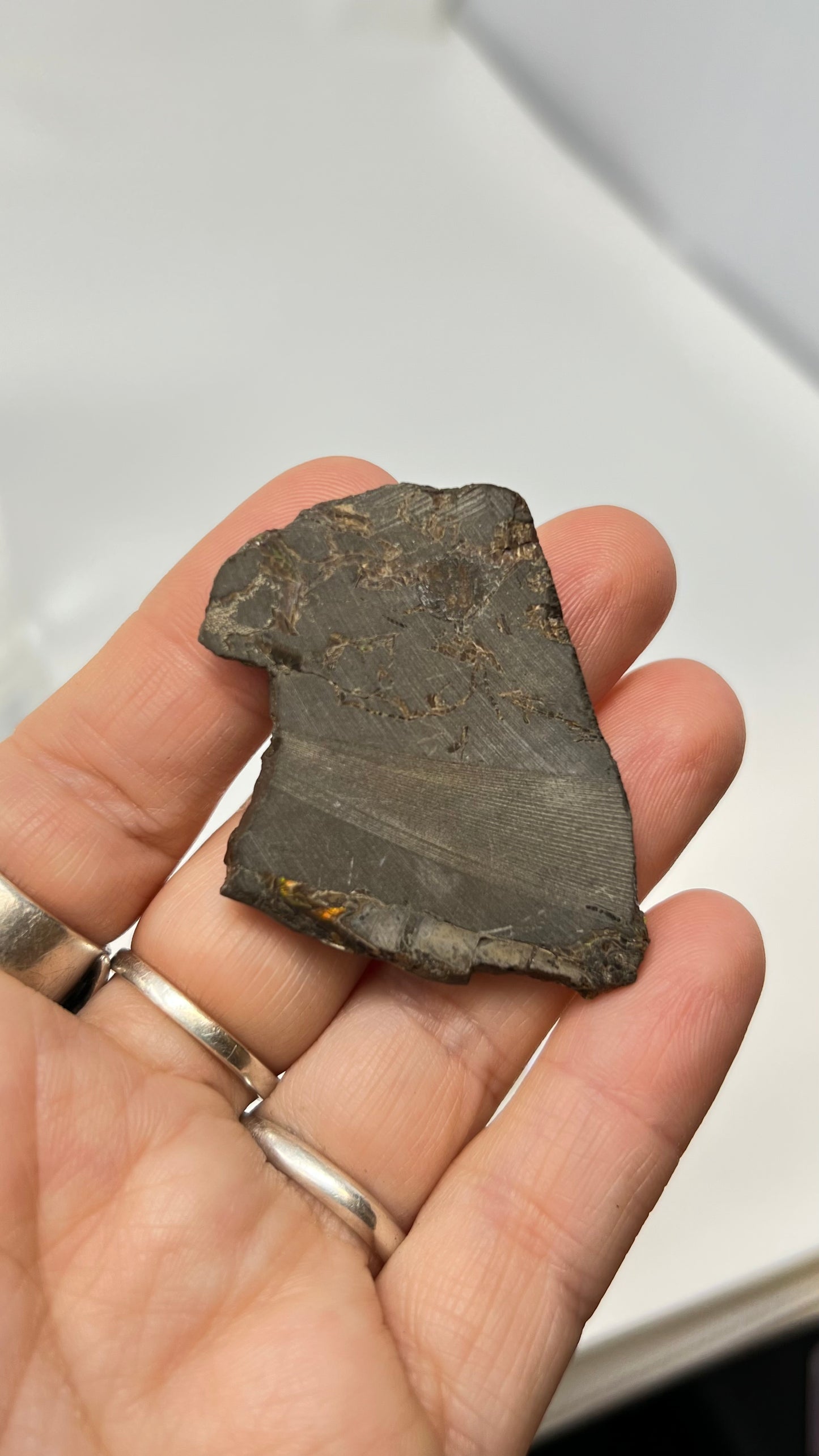 consciously sourced

our crystals and minerals are selected for their energy at the source.

eco-friendly packaging

our packaging and materials are non-toxic and recyclable or reusable. We are constantly working on reducing waste and environment impact; we are on track for 100% green packaging in 2023!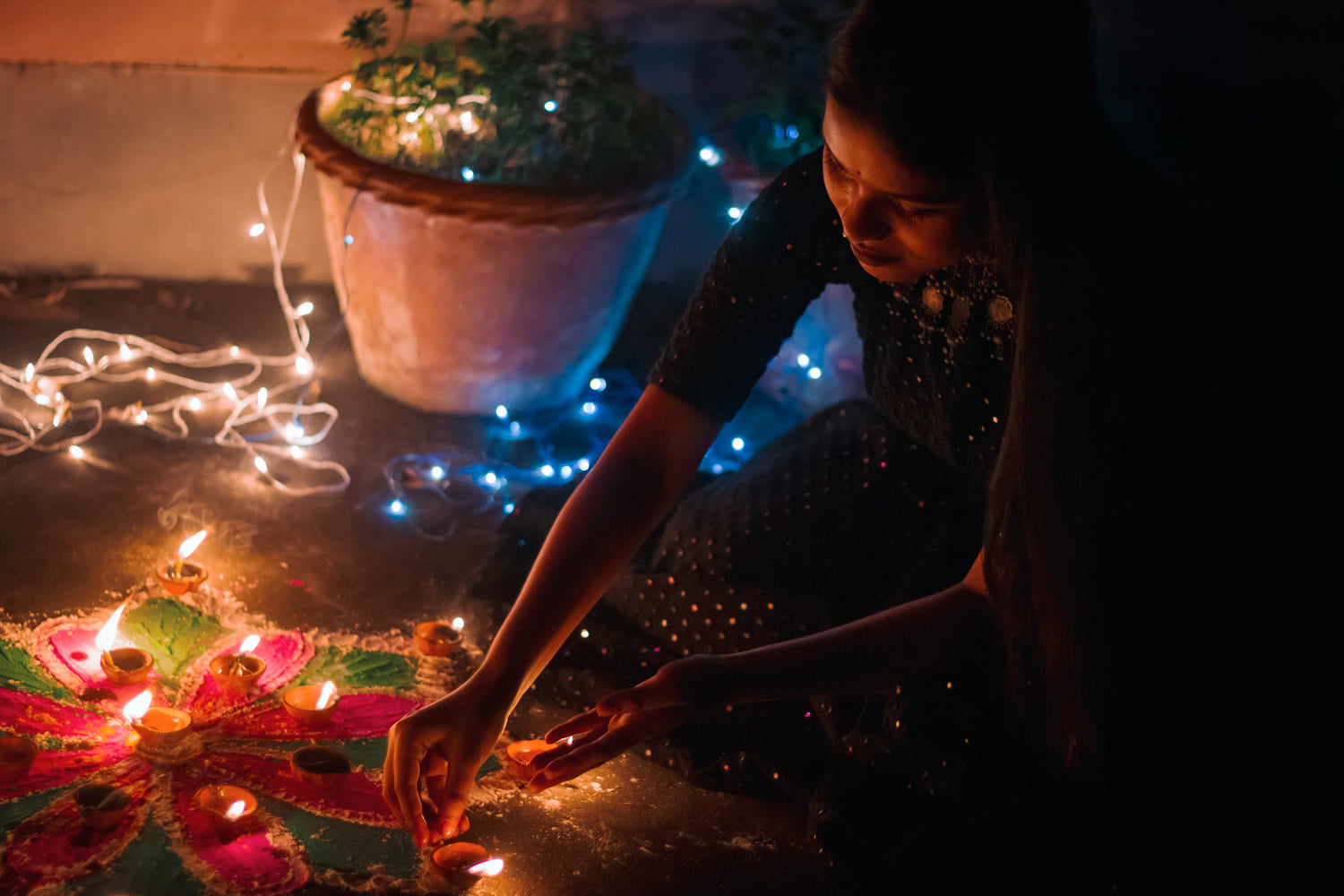 Enchant your Space
we make selecting crystals easy - you will only find happy crystals here, energetically clean and ready to vibe with you, in your space.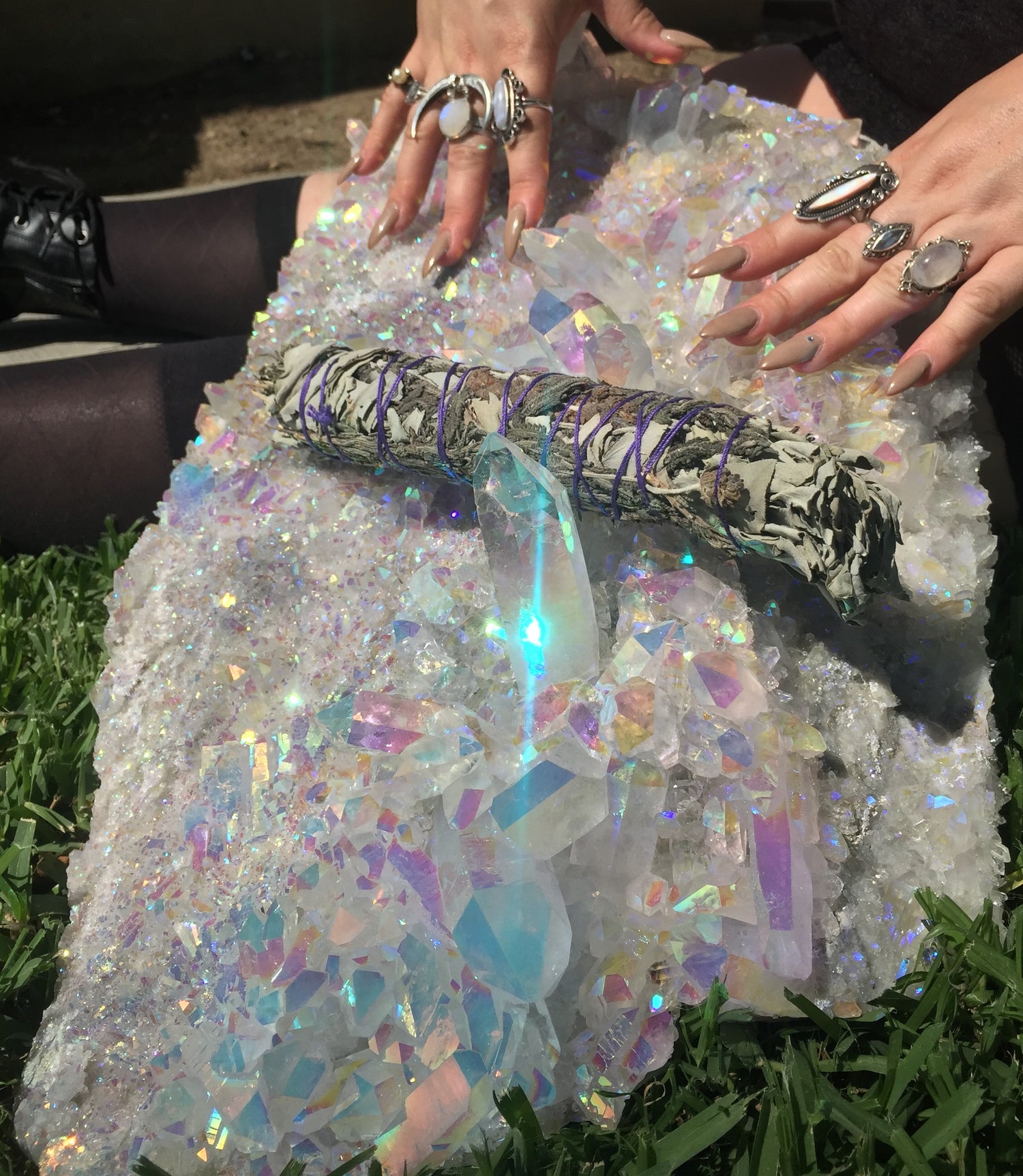 surround yourself with magic
creating a clean energy space starts with your surroundings.
Feel your space, see it. Let your space speak to you. Vibrations will become higher and white light energy will fill your space. Low vibrations will transmute into higher, lighter vibrations. Breath in white light energy, breath out anxiety, stress...transmute and vibrate higher.
Being in tune with your surroundings is a primal aspect of our ancient existence and is part of who we are. Using our senses as to observe, to feel and to sense what we need or don't need - That is when we begin to tap into and empower our intention for use in our daily lives.
We are proud to offer only happy crystals - clear and clean of any energies and ready to tune with you!