Regular price
Sale price
$24.00 USD
Unit price
per
Sale
Sold out
Share
This listing is for the Amethyst crystal shown. Featuring an Amethyst crystal with great zoning from Morocco. Great zoning of saturated color. Terminated on both ends with a small penetrator crystal. One end has some incomplete terminated area. No matrix, all crystal. A magical addition to any collection.

Locality: Morocco
Dimensions: 31g 2" x 1.5" x .75"

☽❣☾ Amethyst - Third Eye Chakra, Crown Chakra - has been known for eons as the stone of Spirituality, Aids in Addiction Recovery. Prepares your Soul for intense journey of transformation. A Stone of Prosperity. It creates a protective energy field around any area, assists in transmuting negative energies, provides protection from external negative energies. Deepens Meditation and assists in the growth to your higher potential. Spiritual Cleansing and Calm.
View full details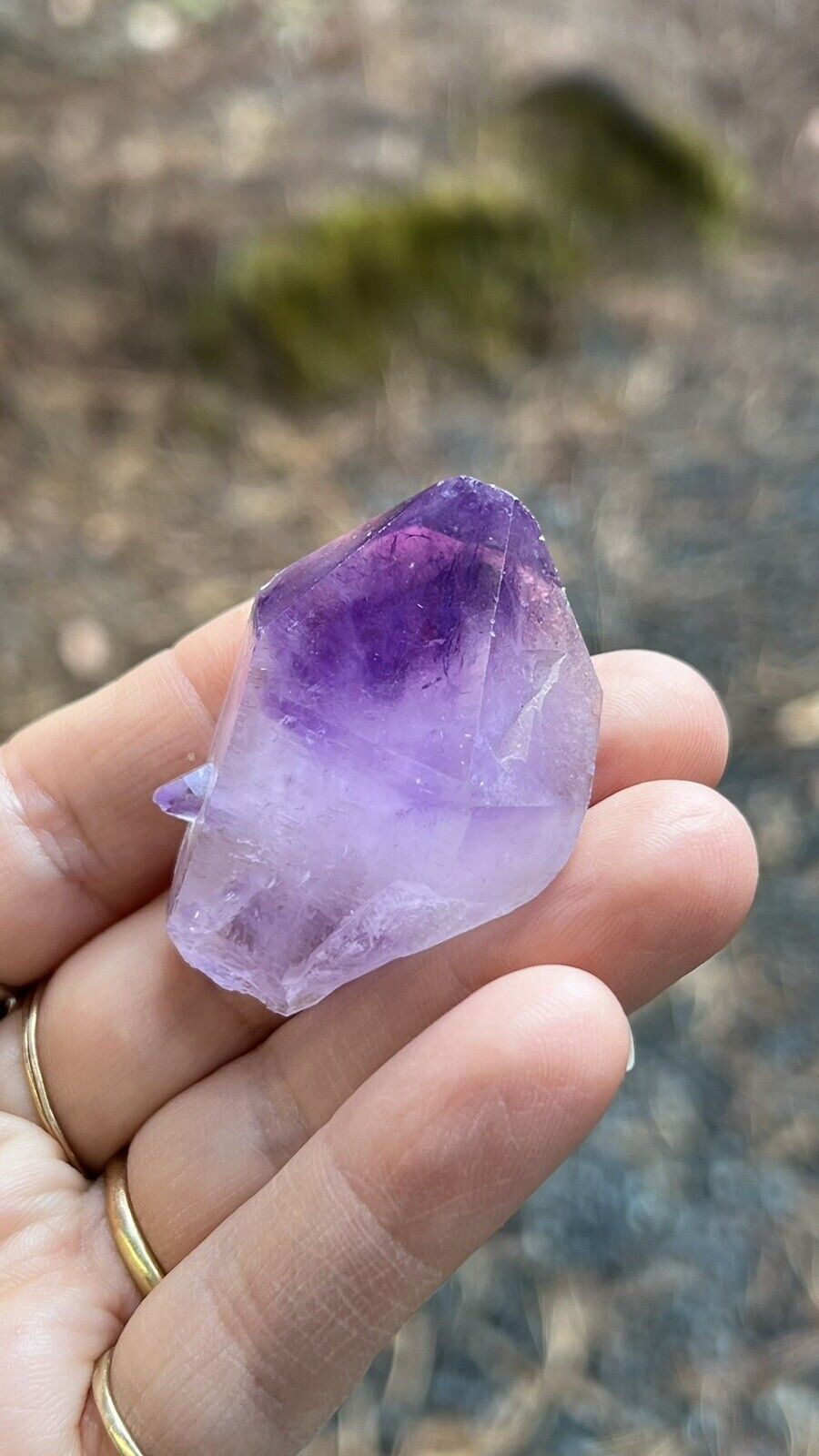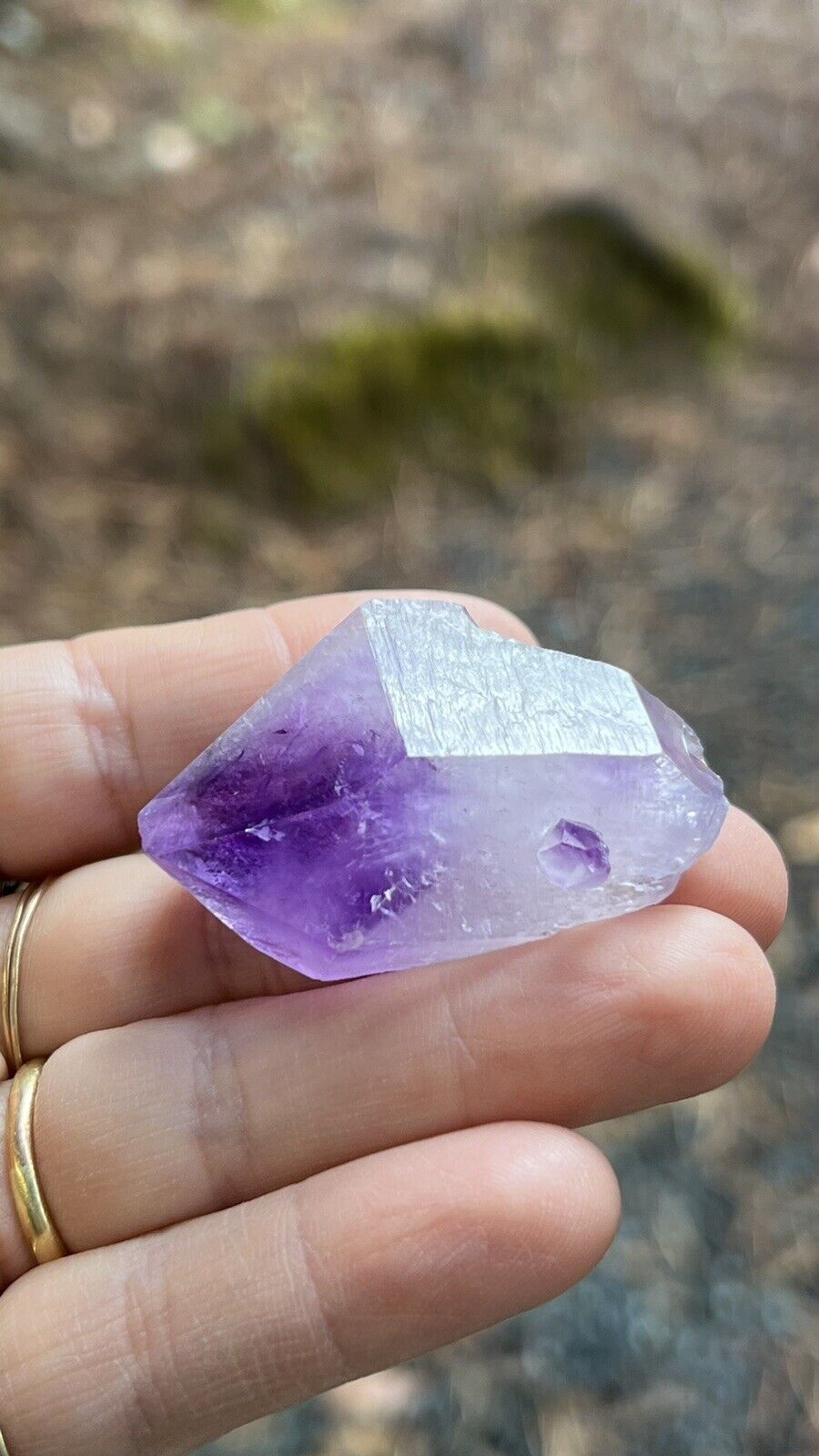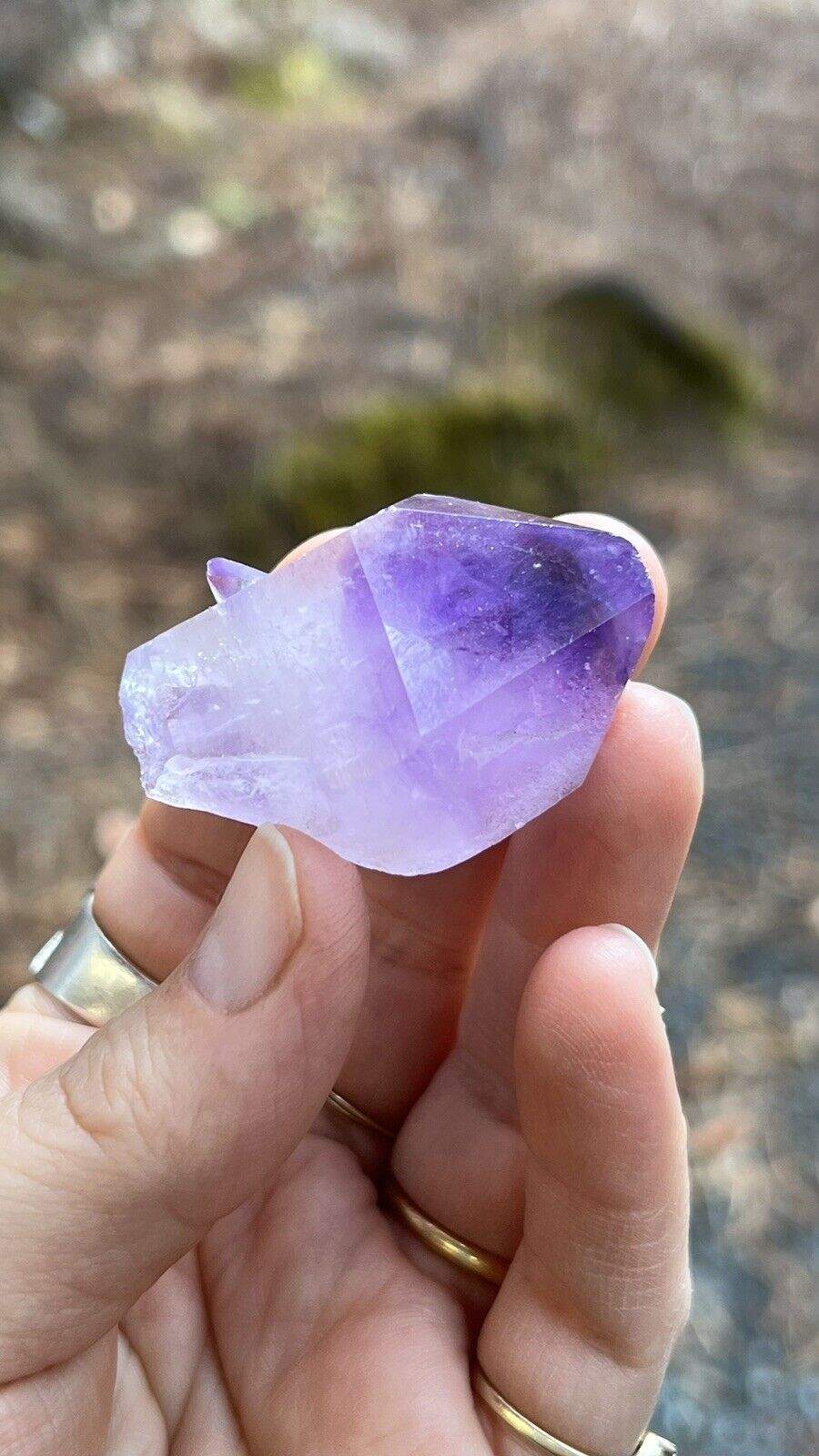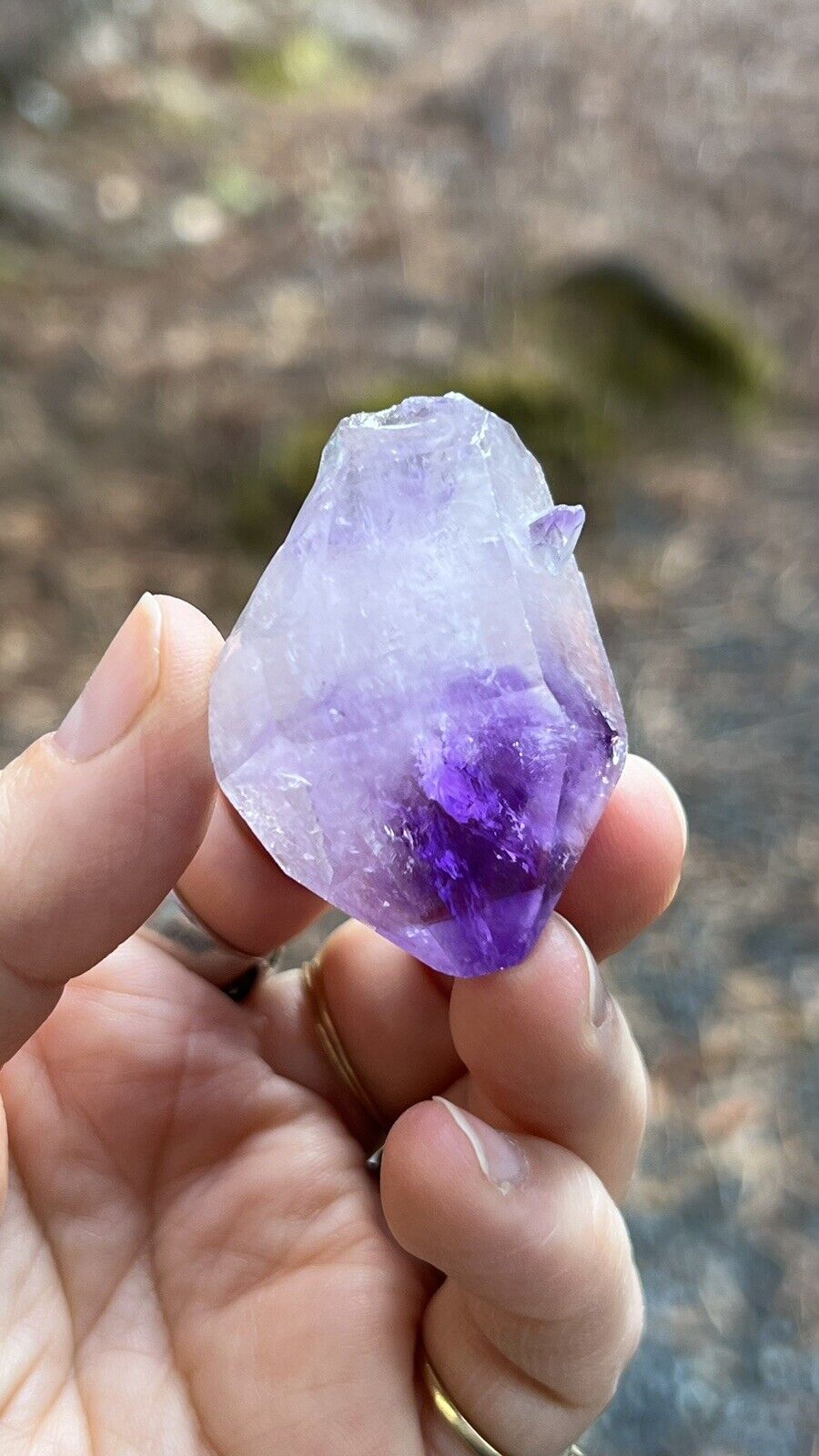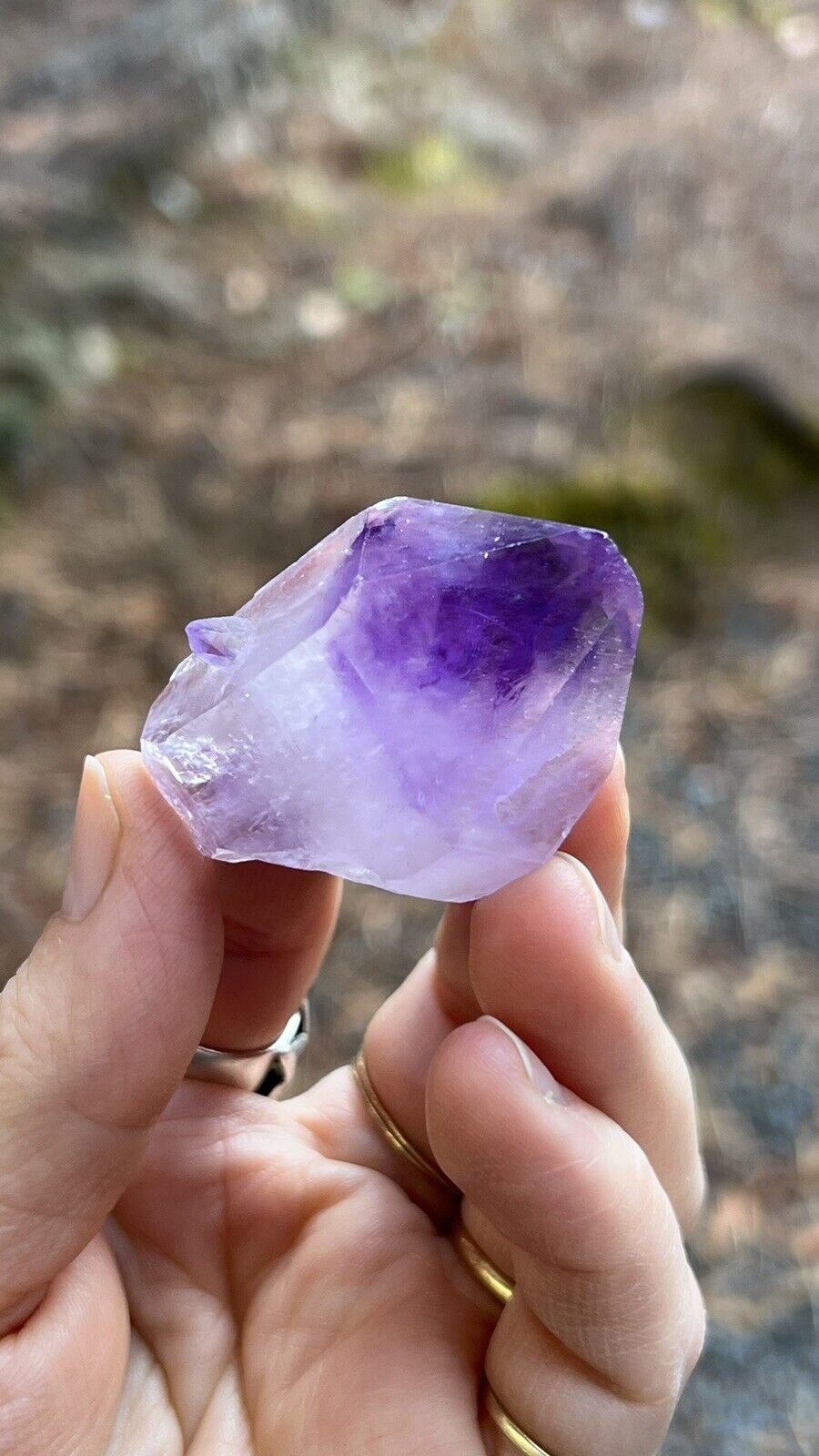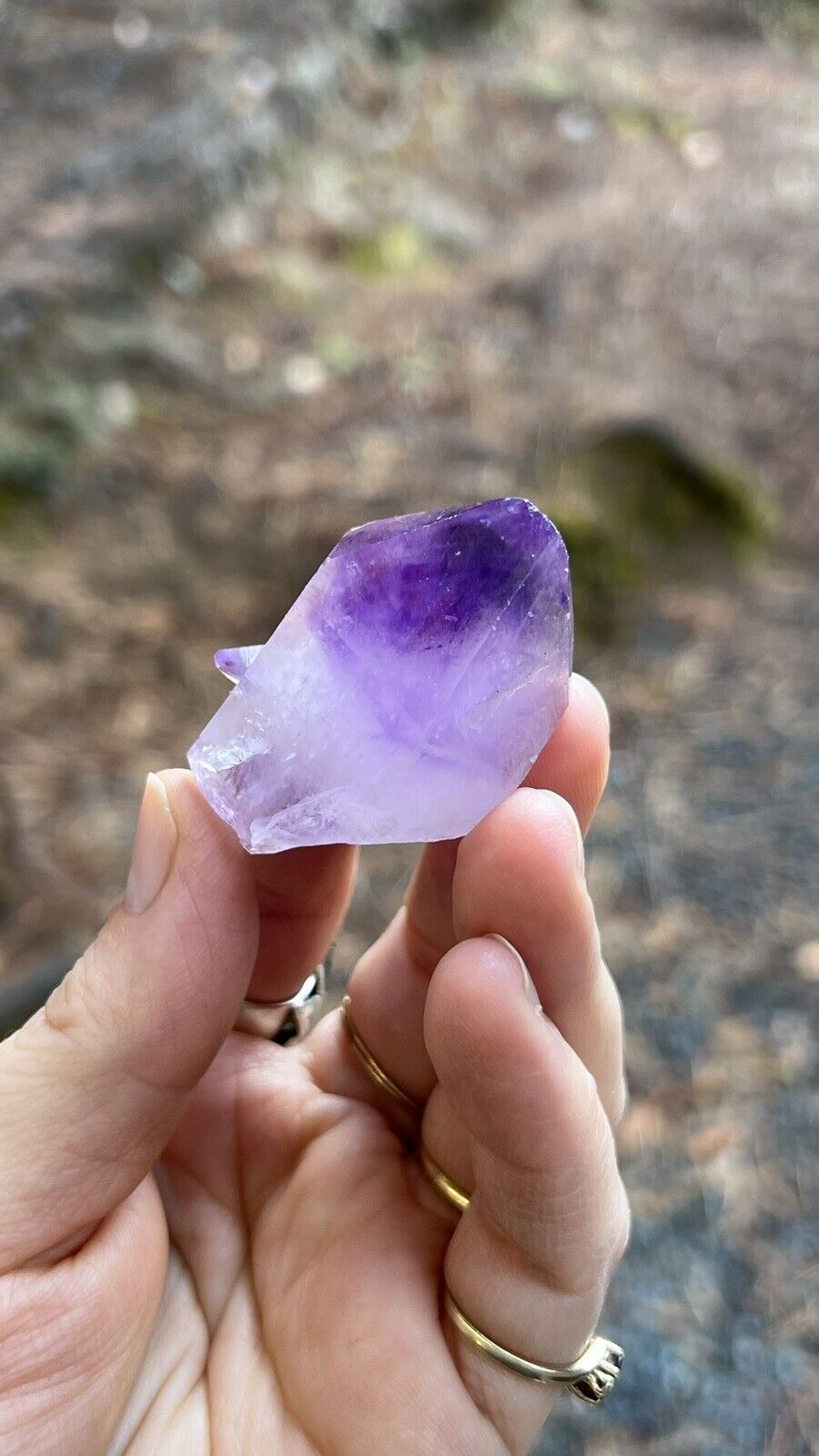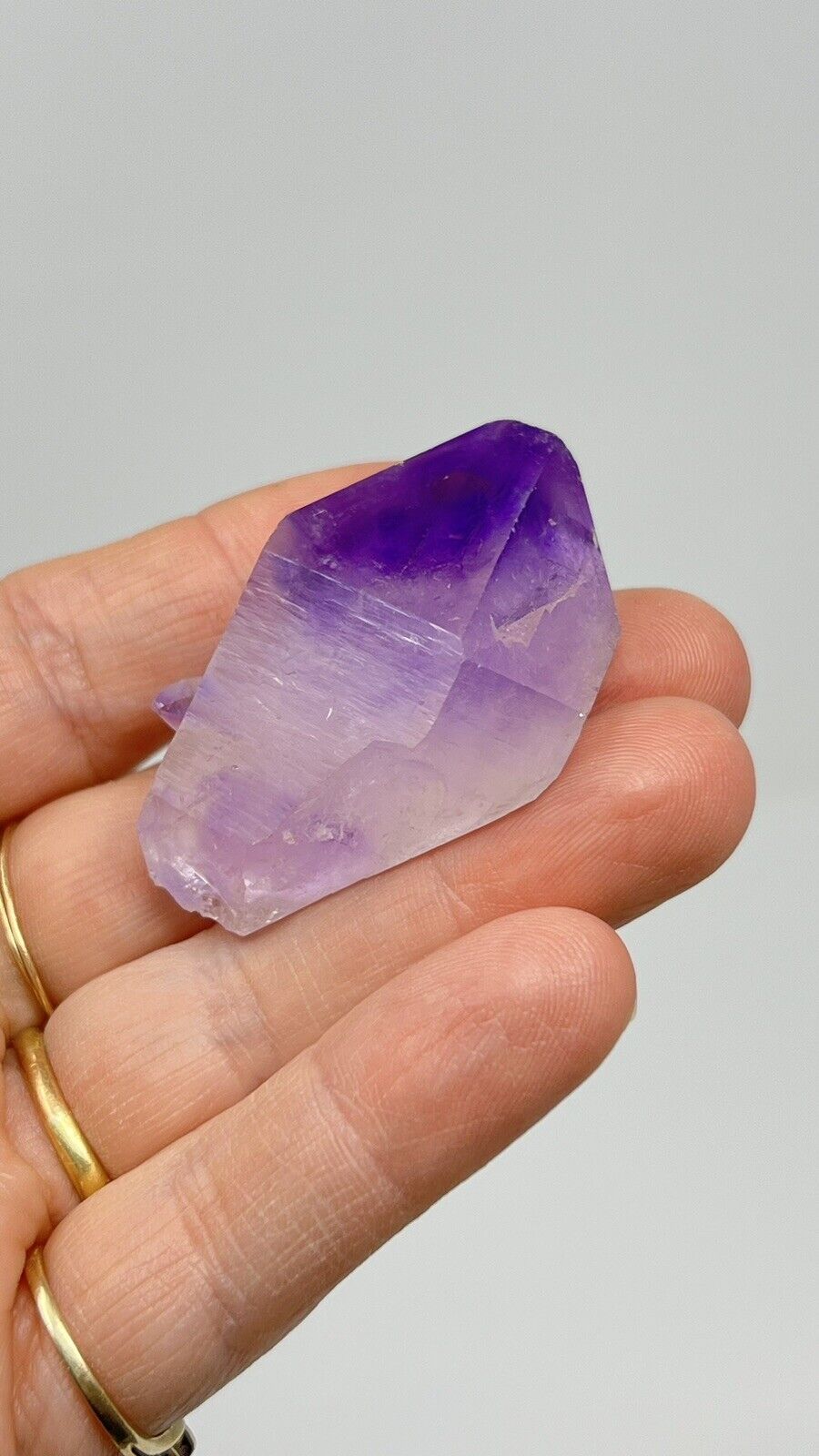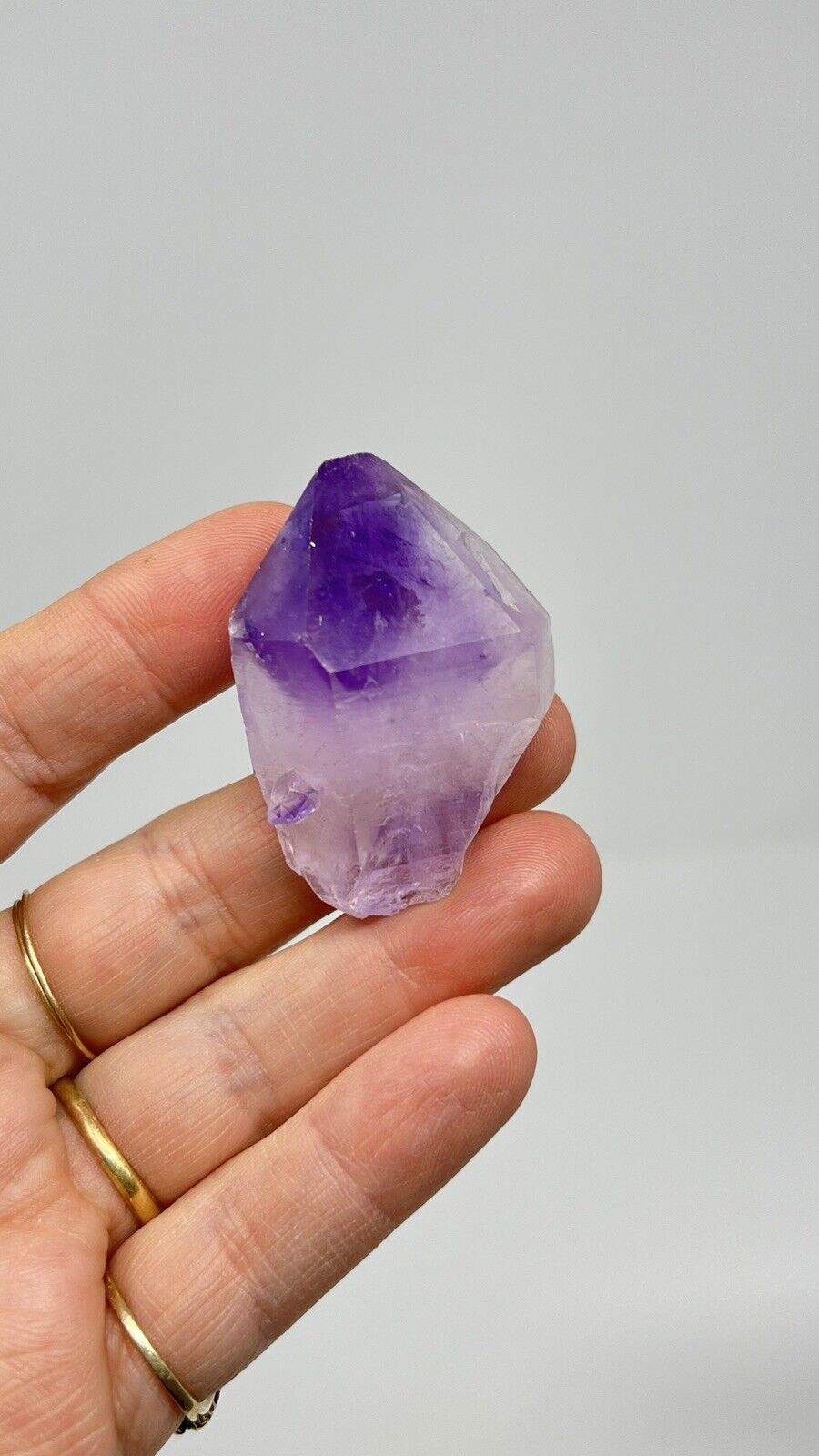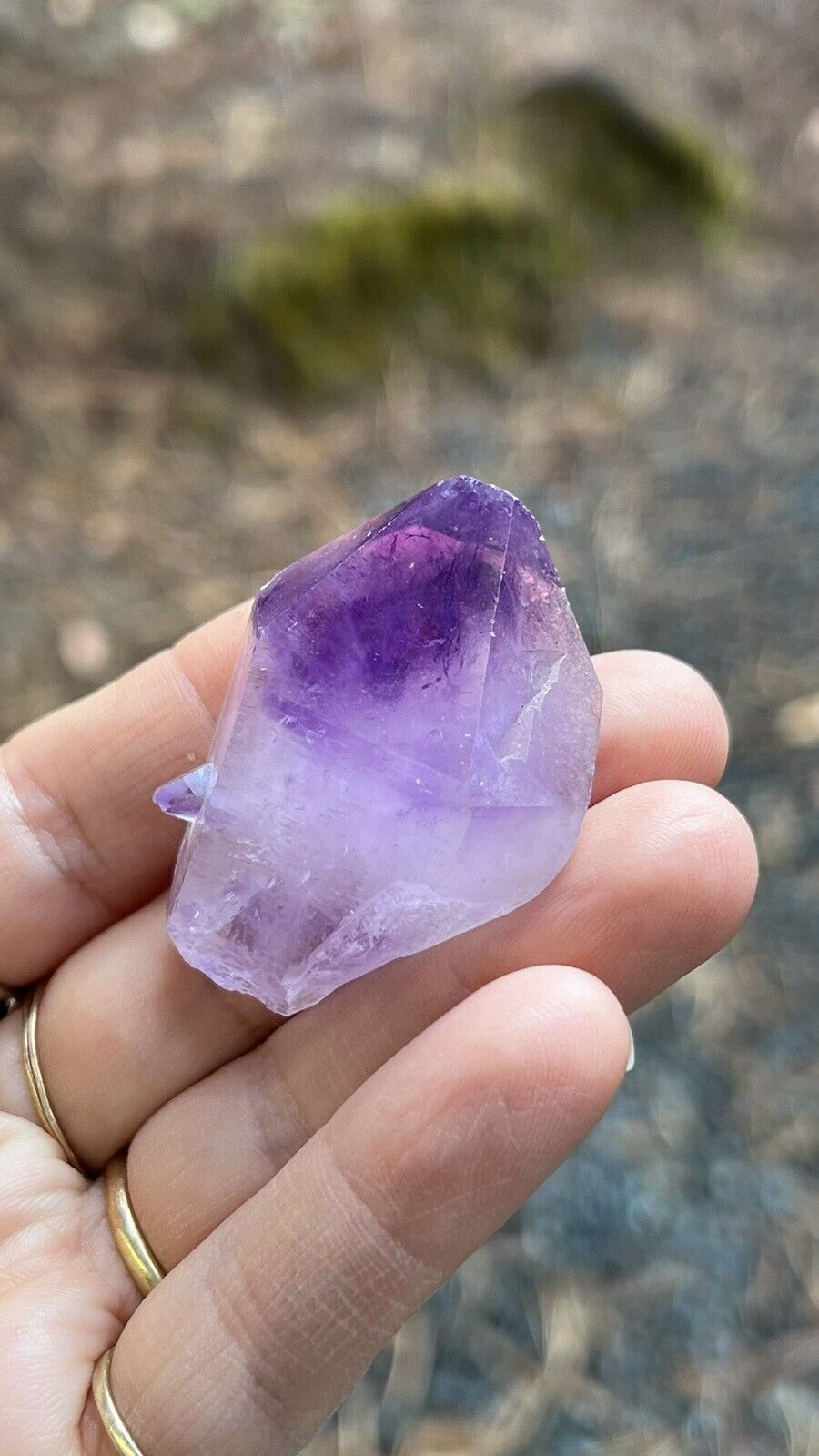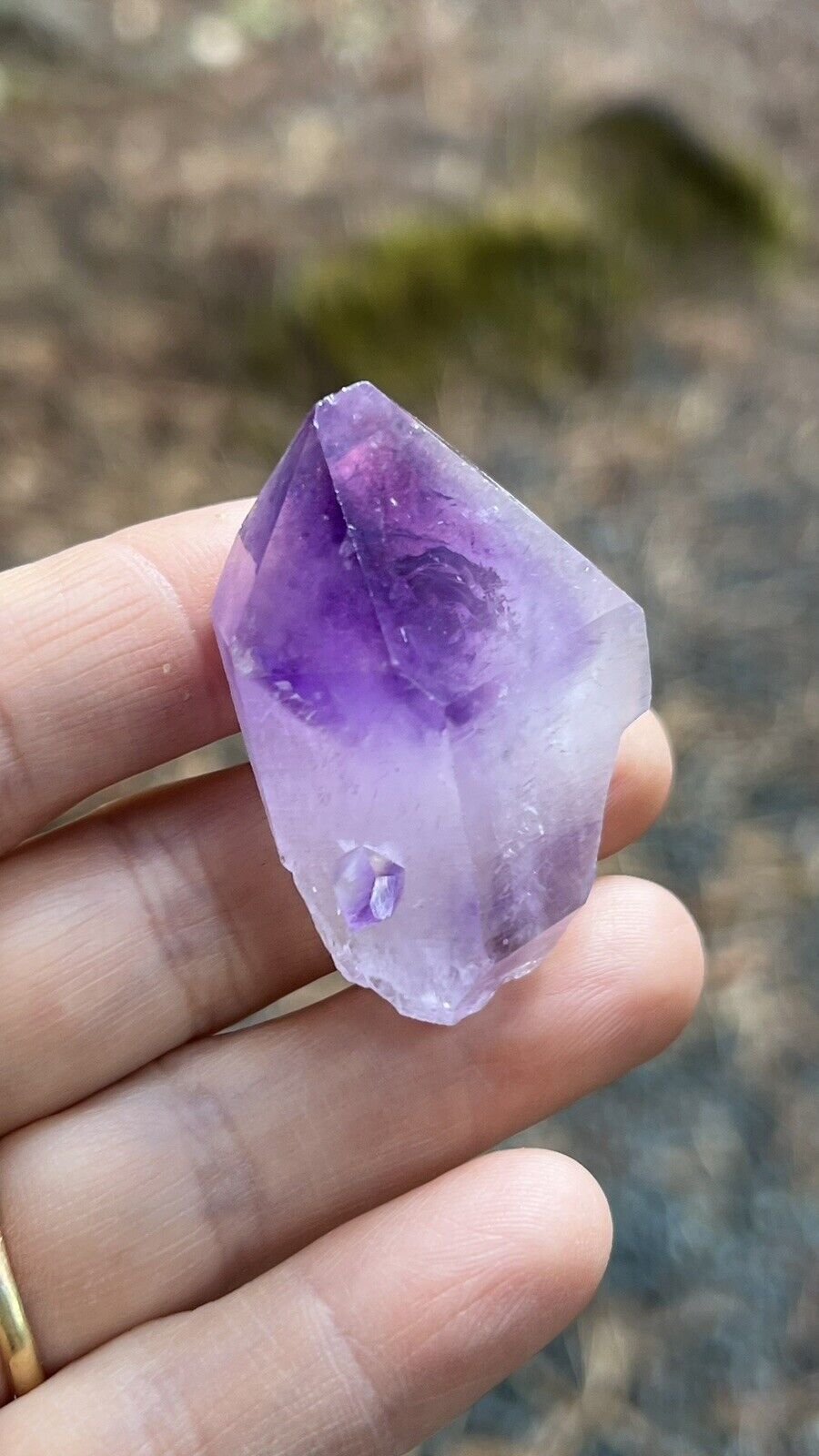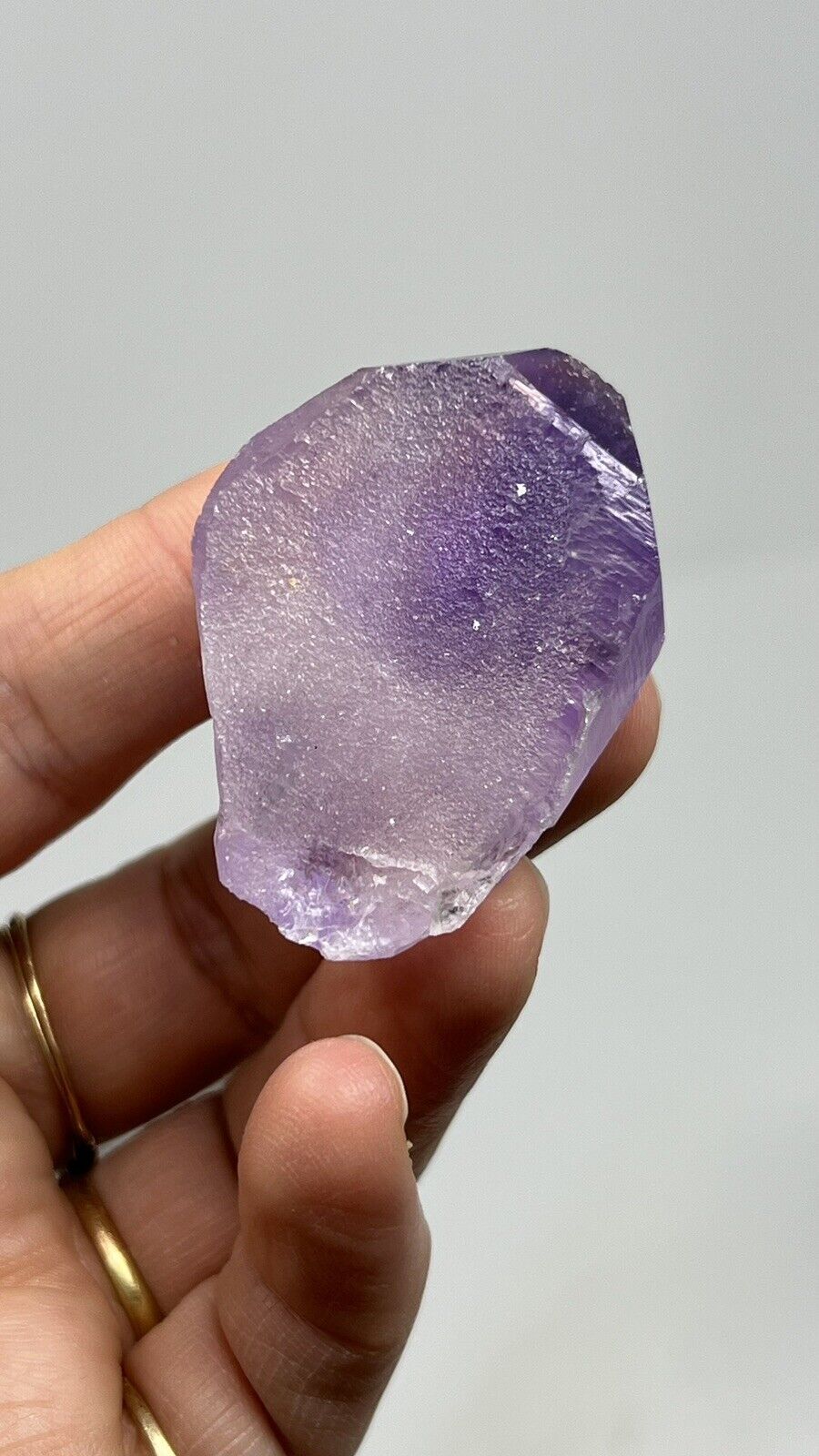 consciously sourced

our crystals and minerals are selected for their energy at the source.

eco-friendly packaging

our packaging and materials are non-toxic and recyclable or reusable. We are constantly working on reducing waste and environment impact; we are on track for 100% green packaging in 2023!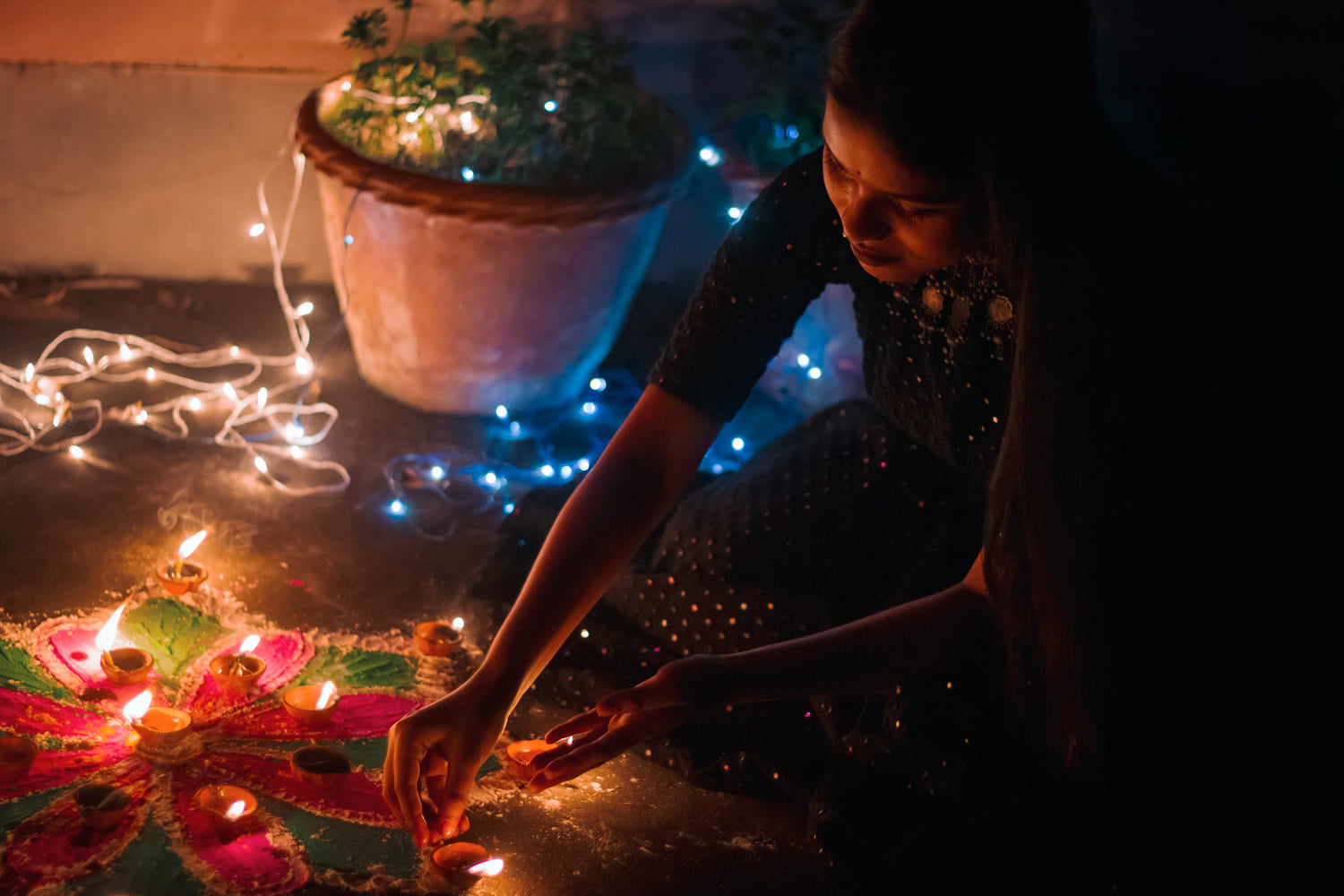 Enchant your Space
we make selecting crystals easy - you will only find happy crystals here, energetically clean and ready to vibe with you, in your space.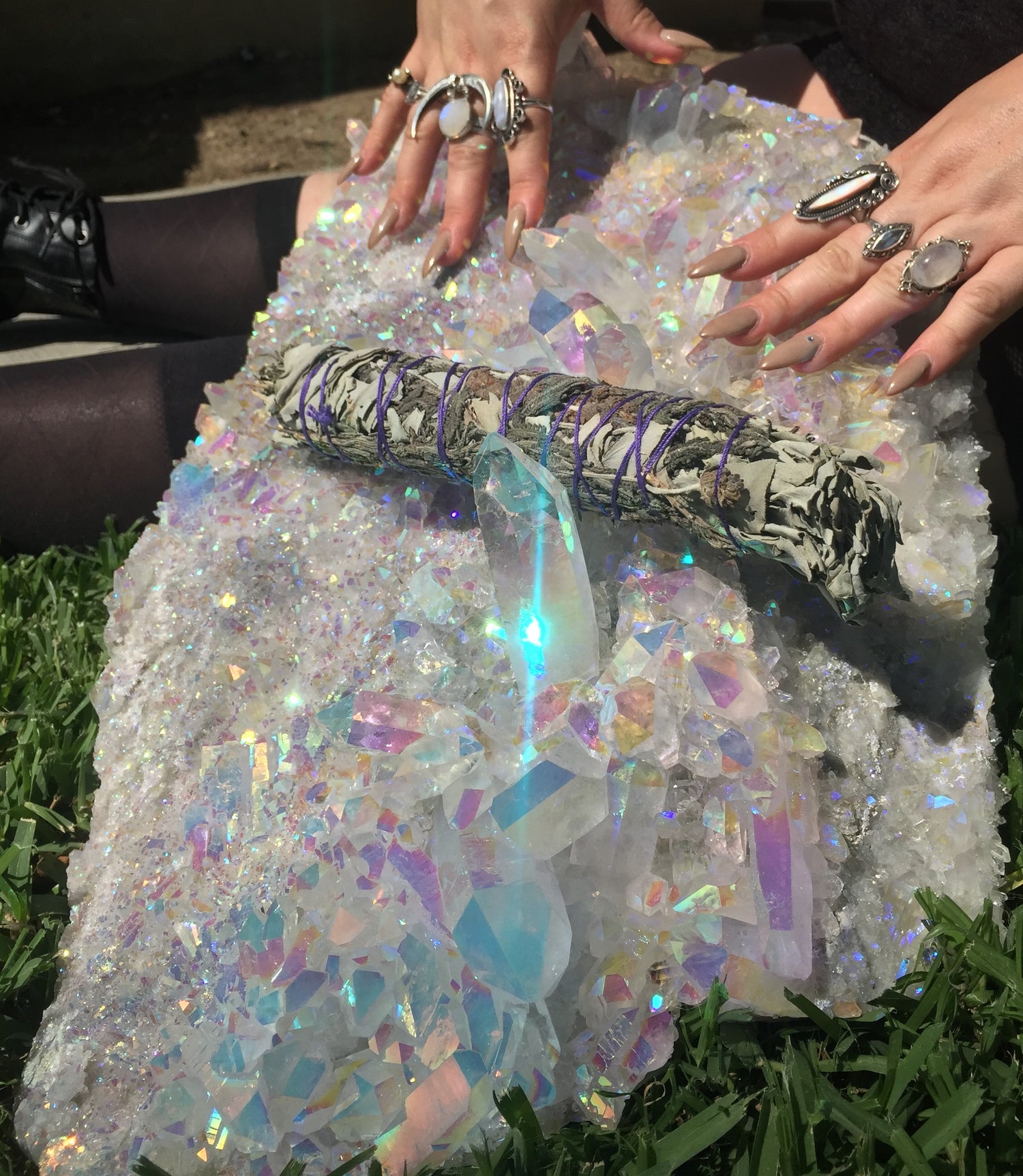 surround yourself with magic
creating a clean energy space starts with your surroundings.
Feel your space, see it. Let your space speak to you. Vibrations will become higher and white light energy will fill your space. Low vibrations will transmute into higher, lighter vibrations. Breath in white light energy, breath out anxiety, stress...transmute and vibrate higher.
Being in tune with your surroundings is a primal aspect of our ancient existence and is part of who we are. Using our senses as to observe, to feel and to sense what we need or don't need - That is when we begin to tap into and empower our intention for use in our daily lives.
We are proud to offer only happy crystals - clear and clean of any energies and ready to tune with you!